Samuel Grundemann
Bio

Sam Grundemann, known professionally as Staytus, is a fiery powerhouse of musical talent. The 25-year-old Scottsdale, AZ, native is a composer, songwriter, musician, vocalist, audio engineer, and producer.

As an Avid Certified Pro Tools Operator of Music and Postproduction with college degrees in art, audio production and sound design, Staytus is a master at crafting soundscapes that are expansive, loud, and modern.

In early 2022, Staytus will be unleashing her debut 13-track album, Disease of The Mind, a seismic first strike on the goth/industrial scene, where she sings about heartbreak, despair, resentment, and reality slipping away. She wrote, sang, produced, and recorded Disease of The Mind, as well as played every instrument on the record. Built on elaborate synth-scapes with distorted, warped guitars, and pulsating beats, the album's industrial soundscape takes you on an emotional catharsis.

Staytus worked with Grammy-nominated music producer, Adam W. Berg for Disease of The Mind's final mixing and mastering at Manifest Music, a state-of-the-art music production facility in Santa Monica, CA, that offers artists the ultimate sonic experience. Abrasive and aggressive, the production of the album reflects the uncomfortable turmoil of the material. Staytus meshes dark, poetic lyrics with visceral vocals that demand you feel her anguish and pain.

Known for creating immersive music and sound design, Staytus produces and writes for a wide variety of genres, including industrial rock/metal, progressive electro/dubstep/EDM, hyper pop, and television/game/film soundtracks.

Website

Location

Scottsdale, Arizona
---
Recent Submissions
Thanks so much for your submission! Really fun song. A lot of positives here. Good dynamic range between the build-up in the verse(s) and the switchover between the chorus and the quieter shift immediately after each chorus.  The beat and the vibe of the song while repetitive is never annoying nor boring. It stays exciting from the beginning on through to the end. The only real improvement I can suggest here is that when the song reaches it's loudest moments, where your vocals are shifting into shouting/screaming/dry lung, something in the mix is causing them to not ring out the way the song yearns for. I think it might be some kind of delay effect on the vocal track that when it's happening with the screaming at the same as the heaviest guitars creates a bit of a wall of sound. Think one element might be choking off another? Other than that though, super fun song I could see dancing to at a club. Thanks again for your submission!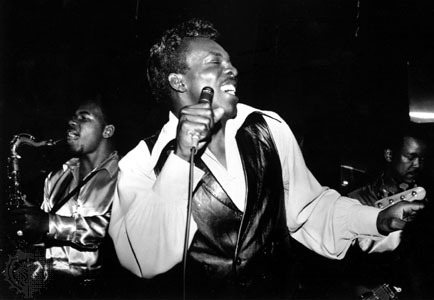 Definitely feelin' the goth/industrial vibe on this track. Love the layered effects and tight production values. Great job on the mix. Sometimes you need it loud and Staytus delivers! Thanks for sharing and happy to spread the word! Added it to my Fresh Indie Finds playlist on Spotify https://open.spotify.com/playlist/1kN7rBqinRwQjX2hAcaD9C?si=d62fca306c7244ee
Sold! I love this stuff. Where is Staytus from? 

If you send a high quality MP3 to alan@edge.ca along with a four-line bio, I'll get this a feature on Corus radio sites.