---
Recent Submissions
A great slice of R&B-tinged pop! Will make sure i feature this on the next edition of my Spotify Fresh Finds playlist! It'd also be worth targeting presenters here in the UK like Abbie McCarthy and Hattie Pearson. 
Thanks for the submission.

Really cool vibe right off the bat. But almost felt like it got too busy too quicky. A longer intro might have been good in this case. The mix could use a bit more balancing. The chorus has too many things competing for attention IMO. The backup vocals have competing lines that make it messy sounding. Then the piece kind of ends out of nowhere. All it all it sounds like a song idea that wasn't fully completed yet. Not sure I hear a bridge in there either.

As for viability. My particular work is that of synch/licensing. This is not a style that we are particularly asked for on a regular basis. So for us it's not something we could use. Also the lyrics are fairly specific which usually take a song out of contention fairly quickly. 

But again, very cool vibe. I would look at finishing the song working out some of the arrangement and mix issues and I think this would make for a really nice album track. I enjoyed it.

Best of luck!
Hey Stephen,
This is good, well produced, proper arrangement, etc
What I would say is that you need to sort how you are presenting yourself.
I'm looking at your Spotify and then main banner pic looks like a USA school yearbook (and as I am from the UK that is not a compliment!)
You're a serious musician, you need to look like it.  The bio pic in b/w is much more the right space.
The advantage you have in Canada is that you have access to grants so you should make the most of them. 
Press & Sync you should build a database and send your material.  Use disco.ac which is great.  Use Linkedin to find people.  I also use sync report.  Twitter and google too.  All the info is out there if you search.
It's then just about sending music that works, not all of it.
The other point I would make is genres, you're making a lot of different ones.
The tracks with Gisun are different to the ones with Michelle Challice and that is confusing.  This track is different again.  What genre are you?
Personally I prefer the non Michelle Challice tracks, I also think the others have more usefulness sync wise.
Don't forget you can produce other people without their being artist releases too.
I am just confused as to who you are, aside from being someone with talent.
I hope you can see what I mean, if not feel free to hit me up
Best wishes
Tim



Nice. Sophisticated in sound and presentation. Good production, too. 

Where might you see this fit in the music world? Most would probably classify this as adult contemporary with a twist. If you're looking for radio play, those are the stations that would be most amenable to your sound--but only after you've acquired a track record.

I'd certainly look at targeting public radio first. And don't forget to get this out to as many blogs as possible. There's always a blogger out there hoping to discover the Next Big Thing.

I'll share this around my networks. Good luck--and keep writing.
Pleasant stuff. A couple of thoughts:

1. This version of the recording seems to lack some high-end sparkle in the mix, resulting in a slight dulled impression (at least to my ears).

2. Same with the vocals. They sound a bit dry somehow. The singer has a great voice and delivery, but I'm not sure she comes through enough.

3. You're competing in a genre that's quite crowded with similar-sounding songs. (This would fit nicely in a category that some called "yacht rock.") You're going to have to fight to make yourself heard through all the noise. That might involve taking a 30 clip to TikTok to see if it has any possibility of turning viral.

It's a struggle to get heard these days. Songs need to be absolutely GREAT to have a chance. To cut through. I'm not sure that what you've got here is enough to attract that critical mass of attention.
Smooth vibe perfect for the summer. The flute is incredible. 
We added the track to out new Sun Sand Indie playlist - https://open.spotify.com/playlist/3buvqPe1DuFhBFJdJW2OCY?si=ee8d29c998374891
Please follow and share the playlist too.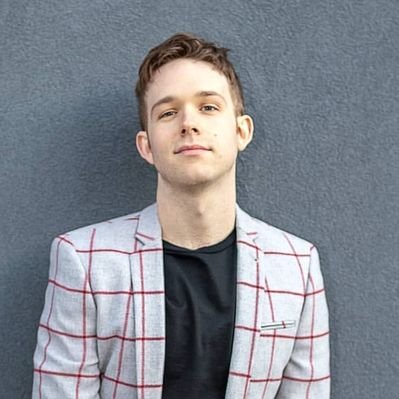 This was such a great vibe. I really love how laid back the tune is and I can imagine listening to this at a lounge somewhere. Great job--I don't think I have any notes regarding this song!
Hey Stephen - I really dig the smooth indie / jazz / flute and vocal vibes of this...really pleasant vibes here!  I think as far as the music - you're right on point and there's certainly an audience out there for these sounds.  I think the best thing you can do is to put your efforts into building a master list of user generated playlists, potential official spotify editorial, other artists in this genre who can help support, youtube playlists, blogs...and then basically go into sales / pitch mode (in a cool way that's not "sales-y") and see if they can help with a placement.  For me it's always about the one domino that sets everything else off.  But finding that 1st domino - and to knock it over - is always the hardest and what ultimately will accelerate your career ... so I would really put all my efforts into that and then - once you have that list - you'll be able to use it for every single / EP / album you release - so it really is worth it's weight in gold.   Some of those people are also on SubmitHub too - so that's another place to start.  Hope it's helpful. 
Cool artwork, love the layered guitar work, atmospheric touches and tone that you've captured. I'm not crazy about the vocals but it's a solid song with a lot of talent on display. Nice work. 

A gorgeous video that matches beautifully with the music. I could watch this on repeat and it makes me want to hear more of your compositions so nice work. The composition is a unique take on modern classical with lots of flow and movement like the river it is in tribute to. 
 
In terms of promotional advice, I would start by suggesting that you include lyrics and an actual bio about yourself and this particular project. This is your elevator pitch in front of the right people so you want to make it as easy as possible for listeners to get the full picture of who you are and what you're about along with an easy way to find more of your music if they're interested.  

If you're not already, be sure to use all of the available and FREE artist tools across the DSPs like Spotify for Artists, Apple Music for Artists, Amazon Music for Artists and Bandcamp's artist platform as these will provide great insight into your fanbase, how your music is performing and allow you to optimize your profiles and pitch for inclusion on playlists in certain instances. Also, I can't stress enough how imporant Bandcamp is for indie artists so make sure you build a presence there and put your music on there. I would suggest setting it up as a pay-what-you-want download to try to build some fans from the get-go. I see you're already on there but perhaps make some physical merch items or add some video to flesh out the page a bit. 

If you're looking for more promotion and building a fanbase you should consider hiring a publicist or a specialized music marketing firm that you feel you can trust and is a fan of your music to help with the release of your next single and/or album to help you get visibility on blogs, playlisting, print media, etc. If you're not already on a label, consider trying to get signed to one as they can help you with the promo and playlist pitching. Lastly, make sure you have a strong social media presence and that you're on all the right platforms (instagram, tik tok, twitter, Triller, etc) with a unique aesthetic as this will help you draw in listeners and hopefully stand out amongst a sea of performers. Having strong visual content and music videos can def help get your music out there more than just releasing it without any promotional effort. 

Best of luck!
Instrumentally I think this is excellent - I love the guitar tone and really appreciate how the track builds as the chorus lands each time. I must confess I haven't quite warmed to the vocals. It'd be great to hear some of your work with other vocalists. There are certain stations here in the UK where this could be picked up though - BBC Radio 2 and BBC 6Music could be likely destinations. I could always recommend a few radio pluggers and publicists if you have some budget to play with for a radio campaign over here. I'm sure there are some members of the Amazing Radio teams in the UK and the US who might spin it on their shows as well - it'd be worth uploading to amazingradio.us to see how the track would garner some extra momentum there.
"Hindsight" shows an enjoyably chugging rock sound with some '80s nostalgia, in the vein of Deacon Blue. The vocals emit a dreamy allure -- "how good is your hindsight?" -- and builds enjoyably to the first emergent hook just past the 30-second mark, "lost my perspective." The "how'd you know?" bridge around 01:40 shows a soaring, reflective pull, demonstrating a nice shifting hook. I'm enjoying the confident, chugging rock approach with the accessible structure, with easily identifiable hooks enticing replays. I just added the track to my 'Best of May 2021' playlist on Spotify. Also, feel free to email me at mike@obscuresound.com to chat further about my PR services' rates and success stories. Am happy to help with promo. Thanks for sending! -Mike
Nice work. Good songwriting, performance, and production. I particularly like the way the guitar comes through during the solo. Nice use of stereo imaging. 

You've got something up on YouTube. That's good. You can't make it without being found there. 

I like the idea of multiple artwork. That's something that far too many people are ignoring these days. 

Tell you what: send a high-quality MP3 to alan@alancross.ca so I can have it around for some possible airplay. And send a three-line bio, too. Meanwhile, I'll share this on my social networks.