Jordi Fornies
Bio

A Spanish musician, composer, and visual artist currently based in the bustling heart of Singapore, Jordi Forniés has emerged as one of the classical music scene's most innovative and ensnaring new talents. With a style characterised by a continuum between tender overarching refrains and defined sequences with increasing momentum, Jordi's work is deeply contemplative and infinitely expansive, drawing on sharp neoclassical sounds, emotive ambient tones, and delicate electronic music.

Website

Location

Singapore
---
Recent Submissions
Hi Jordie,
Thank you so much for your submission...

These images are breathtaking....Your soundtrack definitely does justice to these extraordinary images...
I can hear this in a TV ad for so many products...
Also, movies...TV shows...This is sort of the perfect soundtrack...
Love this!
Who did the video editing and where did you get these shots?

Thank you!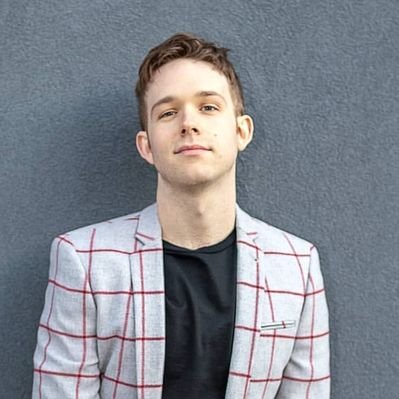 Loved this! So well composed and performed. Interesting and melodic, and I really enjoyed the video as well. Unfortunately, as I assume you know, there isn't as large a market for music like this as other styles, but I would believe you could find work in this space, depending on what you're trying to do.

Great job!

Beautiful scenery, epic, well produced and featuring all the ups and downs you could want from a single track. The music was well timed to the music video and the entire sound seamlessly blended with the visuals. This is top notch and would play well in a variety of settings.
Well done! Admittedly, this sort of music is outside my usual expertise, but I do appreciate the work that went into the composition, performance, and recording. 

What's the plan for going forward? Performance? Scoring for movies and TV? Further recording? Perhaps radio play on classical stations? 

The only thing I can offer is to share this with people on my social networks. That's good for about 100,000 folks.

Well done and keep composing!
A gorgeous video that matches beautifully with the music. I could watch this on repeat and it makes me want to hear more of your compositions so nice work. The composition is a unique take on modern classical with lots of flow and movement like the river it is in tribute to. 
 
In terms of promotional advice, I would start by suggesting that you include a description of the song and bio about the artist along with links to hear more music online and your social media in your Fluence submission. This is your elevator pitch in front of the right people so you want to make it as easy as possible for listeners to get the full picture of who you are and what you're about along with an easy way to find more of your music if they're interested.  

If you're not already, be sure to use all of the available and FREE artist tools across the DSPs like Spotify for Artists, Apple Music for Artists, Amazon Music for Artists and Bandcamp's artist platform as these will provide great insight into your fanbase, how your music is performing and allow you to optimize your profiles and pitch for inclusion on playlists in certain instances. Also, I can't stress enough how imporant Bandcamp is for indie artists so make sure you build a presence there and put your music on there. I would suggest setting it up as a pay-what-you-want download to try to build some fans from the get-go. 

If you're looking for more promotion and building a fanbase you should consider hiring a publicist or a specialized music marketing firm that you feel you can trust and is a fan of your music to help with the release of your next single and/or album to help you get visibility on blogs, playlisting, print media, etc. If you're not already on a label, consider trying to get signed to one as they can help you with the promo and playlist pitching. Lastly, make sure you have a strong social media presence and that you're on all the right platforms (instagram, tik tok, twitter, Triller, etc) with a unique aesthetic as this will help you draw in listeners and hopefully stand out amongst a sea of performers. Having strong visual content and music videos can def help get your music out there more than just releasing it without any promotional effort. 

Best of luck!