Pete Henry
Title

International Touring Artist

Bio

Peter Henry Fisk, b. 1985, is an American singer and instrumentalist.  A performer since age 9, Pete has been recognised for his skills on guitar in several styles, completing a Master of Fine Arts in music from UC Irvine in 2010.  Having played in a number of bands and ensembles, he has settled in as a singer soloist, touring internationally with his one-man band arrangements of popular tunes and original music.

Website

Location

Spring Green
---
Recent Submissions
Fun song. Short, sweet and to the point. I only really have one recommendation for this particular recording. For whatever reason, the loud thumb (which I assume is either a kickdrum or a foot stomp) doesn't seem to help the song as much as I would've thought. I would recommend trying recording this one without it. The tambourine sounds work, but I would remove that kickdrum sound and see how the song plays without it. Thanks so much for the submission!
This is a sweet little rock n roll song. I dig the rockabilly/blues vibe and your lyrics are fun. I definitely hear some potential in your songwriting chops because the riffs are strong and the chorus is catchy. Keep up the good work and please feel free to share more as they come along. My suggestion would be to share more about yourself, your career when you send out your music. People want a connection and want a story behind the tunes. Take care and have fun. Cheers.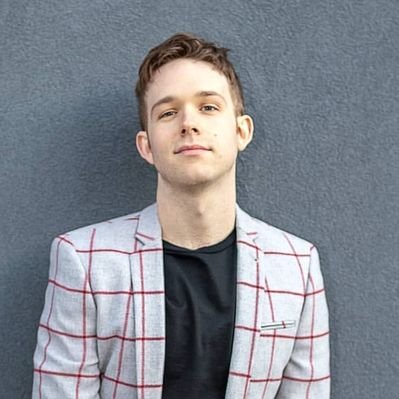 Loved the inclusion of the harmonica--it really took this to a different, interesting place. I would love to hear this done in an even more premium way--maybe better studio, mixing, engineering? Not sure what it needs to go to that next level, but I still enjoyed it quite a bit.
Hey Pete, it's nice to hear from someone else with a music degree! I've learned not to mention mine, because people tend to think that trained musicians' music doesn't come from the heart. My son just applied to UCI for Psychology.

This is a really nice track! Vocals sound fantastic, though I feel like the guitar and the harmonica compete with it for space. The harmonica I find particularly edgy and almost painful at points.

It's hard to tell with YouTube's encoding, but the mastering feels a bit aggressive. I'd prefer a more open sound with this style.

It's going to be tough to get any traction with this style. The track is competent but doesn't do anything to set itself apart. What's your hook? Your brand? It's not coming through in your bio. More to the point, why should anybody care?

I'd share it with my following on Twitter but it wouldn't get clicks as they're all Depeche Mode lovers. Speaking of which, so am I, so take my comments with a grain of salt. It's definitely outside of my sweet spot.

Hope that helps in a "wake up and set some goals for 2021" sort of way!

Brian.
Nice tight song. I'm guessing that this is a home recording, too, done live to tape. The rawness is good but it could still use a little sheen when it comes to the final mix. Not much, but I'd prefer a tiny bit more high-end with the master just to give it a little more sparkle.

So what's next? 

1. How are you going to promote this in a time when you can't play live.
2. Is radio or a record deal in the plans? If so, you'll need to demonstrate that you have a fanbase that will work as evangelists for you. And you'll need a plugged to help you out.
3. You need to be on every single streaming service out there.

Good job overall. I'll share this with people on my networks. That'll be good for about 100,000 folks.