Tara Hack
Title

Singer/Songwriter

Bio

Tara began her career as a busker in the train stations of New York City, where she played for thousands of commuters daily, gaining her the attention of many prominent people. She is currently releasing her debut album in the form of singles, some of which was recorded at Abbey Road Studios. The album is being mixed by Craig Alvin, who recently won a Grammy for mixing Kasey Musgrave's album. Tara has landed regular song rotations on Sirius XM's The Loft and Velvet Ch. She'll also be releasing what has been deemed "one of her hit singles" with Ryan Cabrera in January of 2021. Ryan is best known for his hit single "True" and his work with Avril Lavigne.

Website

Location

West Babylon
---
Recent Submissions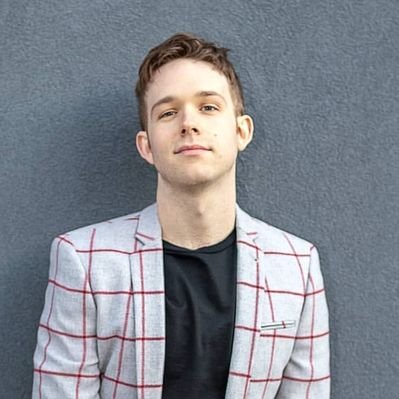 This was a really cute song! I enjoyed it, and it was well-produced. I would be curious to see if something could have been changed when it comes to the mixing/mastering/engineering or possibly the recording itself, as I feel the quality could have been a bit better, but altogether a solid cut. 
Hey Tara nice song!  And I actually know Ryan so it's cool you were able to do something with him - talented guy.  

I listened to the song twice - really strong song I think, and nice appropriate production that fully supports the song  and also nice voice!   I like the post chorus ooh ooh hook.  Having those extra elements to help sell the same are always valuable.  

Have you ever thought about adding 2nd melodies to your song?  This is something that i'm encouraging with all my writers. Instead of "chords" you can hook your listener with a 2nd melody.  No one ever really talks about this but it's so true.  You have that going on in the post chorus hook with that guitar part but it might be worth checking out across your past songs and your future songs.  I actually wrote about 3,000 words on it here. https://www.benjamingroff.com/blog/2nd-melodies-aka-the-riff  

I'm not sure if this is quite right for my channels but it's solid for sure.  Have you been submitting to SubmitHub - as an idea?  A lot of the submissions are not including influencers across platforms and UGC playlisting.  You might be able to pick up some additional traffic there too (though I think Fluence is way better).

Hope it's helpful.  Benjamin.   
Great looking lyric video! Lyrics grab the listener from the get-go, with subtle anticipation in the arrangement as the chorus approaches. I personally could've used a bit more 'punch' when the chorus hit, but that's my more rock-oriented background talking. :) Great vocal performance. Love the harmonies in the pre-chorus. 

The lyrics are relatable to just about everyone. Sometimes ya just gotta let go... The production quality sounds radio-ready. Hopefully you're already looking into both terrestrial and satellite/streaming airplay. You could drop "Let Go" right in the middle of any AAA radio playlist and it'd fit in seamlessly.

If you'd like to visit about our promoting Tara or "Let Go" on our site, please reach out via https://www.coyotemusic.com/contact. 

Thanks,

Wiley Koepp, Owner/Editor
Coyote Music