Charlie Duda
Website

Location

Los Angeles, CA
---
Recent Submissions
A super confident beginning leads immediately into a delightfully catchy melody, building into such a good vibe of a song! Interesting, engaging and enticing melodies keep inviting me forward into each new unfolding experience.

If I had a criticism, it's just that my ears are feeling a tiny bit too much 'tinniness' (is that a word?). I kind of what a touch more low end and a touch less high. Just personal preference, but perhaps it assists. There's also a feeling of slight crowding of sound at times, though it could easily be intentional and enjoyable (it's towards the end).

A lovely song, thank you!
Congrats on the release. Fun little melody that gets real catchy. Has a throwback feel to 60's pop.

If I had to nitpick it takes a little too long to get to the meat of the song/vocals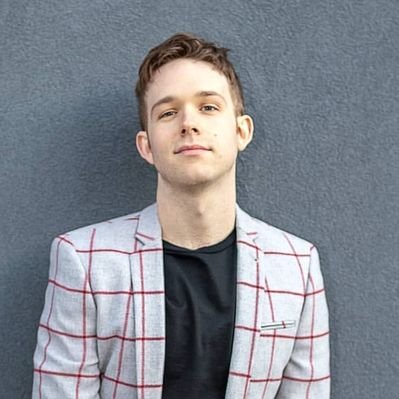 I enjoyed this song, but I don't know that it really stood out for me. It may have been a bit too familiar, which can both be a good thing and unhelpful. I would think about what your group can bring to the table that no one else can and lean into that fully. Also, I found the recording quality poor, so it was very difficult to make out the lyrics. Perhaps that's your decision, but it wasn't the best choice for me.
Nice bit of alt-pop. Lovely harmonies. No notes from me on songwriting, performance, or production. Well done!

A couple of questions:

1. Is there a video planned? YouTube is still the biggest music discovery site, so even a lyric video would be helpful.

2. And you're right: This has potential for synch and licensing. Time to source out some music supervisors at both production houses and agencies. Start by getting this track to as many blogs as you possibly can.

3. Social media will help, too. I'd carve out 30 seconds for a TikTok video. It can't hurt to see what might happen.

If you send me a high-quality MP3, I can pass around. Deal?
This is a very nice tune! I think it does everything that a simple & straightforward pop song needs to do. I'm definitely going to listen to more of your material (I'm checking out the EP now) and keep my ear out for opportunities here.

I think that the only thing that you might bump up against with a song like this is that there isn't a ton of breathing room, not a lot of dips or swells. I like that it's short & to the point, but songs for sync & songs for Spotify don't always meet in the same area of the Venn Diagram overlap. Drawing out cool instrumental sections (maybe adding a more distinct bridge to mix things up a little bit) would be my only notes to keep in mind moving forward. I think that you're pretty much nailing what you're going for on this track. It's comfortably familiar, but also has a nice fresh sound.

Hi Charlie.

Thanks for sending. Really like this. Nice vocal, nice production, well balanced mix. It has a nice place genre wise falling somewhere in between indie rock with a country vibe to it. My only small criticism would be a subjective one which is that my ears would have loved a nice breakdown from the overall groove, guitars, etc in the form of some sort of drum, bass, vocal combo, or dropping everything, but the acoustic for a half a chorus. I am just a fan of those types of dynamic and find that they really go a long way to "reset" the listener and then bring everything back in at em for a nice lift. Otherwise, nice job. Lets connect. Drop me a note via chat and we'll go from there!

E
Nice sound bringing back memories of the mellow mid 90's alt-rock. Solid production. I may pop the lyrics a little more in front to grab attention with the chorus.

Solid start, immediately got my head nodding. Very nice sound, with a classic though current feel. In some ways the voice feels a touch too far back in the mix, which is perhaps intentional? It's a personal preference of mine to have lyrics front and centre. Seems like these lyrics are worth hearing and I'm struggling to catch them all. 
Other than that, it's a really fun song, with impressive production and a catchy vibe overall!
Wishing you well with it.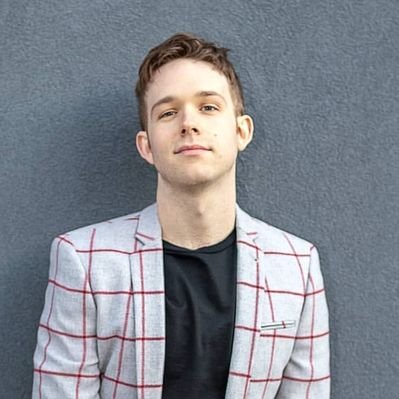 Very cool track. It has the feeling and vibe the sound lends itself to, and I really enjoyed it. I'm still singing the refrain as well. Good job! More of this and I think you've got a good brand going. If you have a team around you I could imagine you getting some bookings (when you can do that again) and a bit of press.
"I Don't Mind" rides nicely on jangly guitars and an overall suaveness to start, as chipper vocals emerge shortly thereafter. "I don't mind," expansion around 40-second mark is blissfully melodic, reminding fondly of the band Real Estate. Reprisal of the title-referencing hook plays well again about a minute later, with nifty pscyh-friendly vocal effects arriving around 01:30, followed by a delectably jangly guitar segment thereafter. I enjoyed the track's initial jangle-pop flow and guitar-based emphasis at its mid-point. Nice work here! Thanks for sending these tracks. I look forward to sharing. Since you marked needing help with promotion, also feel free to email me at mike@obscuresound.com if interested in hearing more about my PR services. -Mike
Vibrant acoustics and a fleeting, jangly sound joins alongside suave vocals to start. Aesthetically, this one chugs along with a power-pop brightness that reminds nicely of the band Teenage Fanclub. The 00:55 is especially shining, with its power-pop allure being undeniable, especially with the "sometimes you gotta disappear," punctuation. Guitar emphasis at 02:17 is welcoming, providing a vibrantly melodic lead to the conclusion. This is another quality track, for sure.
The album's self-titled track grows from a hazy jangle with twangy adornments into an initial verse fit for lazy afternoons. Added guitar lines during the "if I could make it to Monday morning," line keeps my engagement firm. The lush bass line, confident vocals, and "Monday morning," line stick in my head and entice replays, with hypnotic enjoyment to close it off. These three tracks from 'Making Friends' show a strongly melodic sound with satiable jangle-pop and rock aspects.

I look forward to featuring all of these on Obscure Sound! Please give me a shout at mike@obscuresound.com with the album's public links when ready.