Josh Rathbun
Title

Crash Cadet

Bio

Crash Cadet is an alternative psychedelic band from the woods outside of Boston, MA. It is the music of Josh Rathbun, who writes and produces songs out of his basement studio, playing a variety of acoustic and electric instruments. Crash Cadet released a full-length LP on June 5, 2020, and a follow-up EP on September 20,2020.

Website

Expertise

Location

Boston, MA
---
Recent Submissions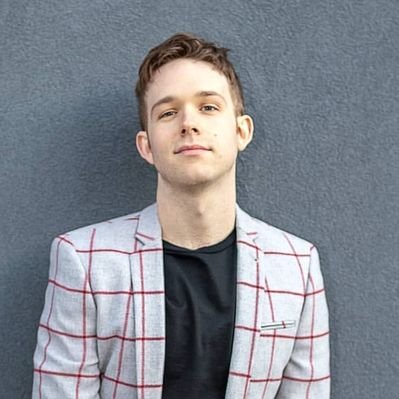 I have to admit, at first I wasn't really a fan, but the song grabbed me about halfway through. It's a cool indie rock vibe, and I get where there's an audience for this. The video was a neat idea, though at times I wished there was a little more to it...though I understand that may not have been your intention. I'm not positive what the market for this sound is at the moment, but I think you clearly have talent and understand this genre. Well done.
Def an apt description for the song as I hear lots of 70s psychedelia in the sound including a bit of modern bands (Tame Impala, Kurt Vile, War on Drugs, etc.). I appreciate the video effort but it doesn't really add too much to the song which I think would be stronger on its own. It's a well-written song with a decent hook, vintage production and a message everyone can relate to so nice work. 
 
In terms of promotional advice, I would start by suggesting that you include a bio about your project along with the description of the song and links to your social media in your Fluence submission. This is your elevator pitch in front of the right people so you want to make it as easy as possible for listeners to get the full picture of who you are and what you're about along with an easy way to find more of your music if they're interested.  

If you're not already, be sure to use all of the available and FREE artist tools across the DSPs like Spotify for Artists, Apple Music for Artists, Amazon Music for Artists and Bandcamp's artist platform as these will provide great insight into your fanbase, how your music is performing and allow you to optimize your profiles and pitch for inclusion on playlists in certain instances. Also, I can't stress enough how imporant Bandcamp is for indie artists so perhaps revisit your strategy there as I saw you have music up on the platform but don't seem to have any fans there. Maybe try running some facebook and instagram ads to draw people to your music there. 

If you're looking for more promotion and building a fanbase you should consider hiring a publicist or a specialized music marketing firm that you feel you can trust and is a fan of your music to help with the release of your next single and/or album to help you get visibility on blogs, playlisting, print media, etc. If you're not already on a label, consider trying to get signed to one as they can help you with the promo and playlist pitching. Lastly, make sure you have a strong social media presence and that you're on all the right platforms (instagram, tik tok, twitter, Triller, etc) with a unique aesthetic as this will help you draw in listeners and hopefully stand out amongst a sea of performers. Having strong visual content and music videos can def help get your music out there more than just releasing it without any promotional effort. 

Best of luck!


This is sweet! I love this sort of semi-psych sound. 

Tell you what: Send a high-quality MP3 and a two-line bio to alan@edge.ca and I'll give this a spin on the radio next week.