Kayla DiVenere
Title

Singer / Songwriter / Actress

Bio

Kayla DiVenere is a 17-year-old actor, singer/songwriter, and musician. Her penchant for the arts was apparent from a young age of 10 when she started playing the piano. Her love for the arts expanded to on-camera acting shortly after she appeared in several TV shows and films (namely Hulu's Light as a Feather, Disney's Love Victor, NBC Law & Order, and Feature films such as Under the Silver Lake to name a few.

Her love for music intensified as she explored other instruments such as the guitar, ukulele, drums, and bass. But Kayla really immersed herself in the world of music when she discovered the art of songwriting. She song writes as a form of self-expression to disseminate universal truths and other meaningful messages across the globe. Kayla wants to see the world unite and enact change. Kayla believes any movement or idea can spread through songwriting. She thinks music helps us beget and cope with change.

Kayla's  single, "This Isn't Fun Anymore", is about the universal fear of change when entering a new relationship or commitment. She hopes to help others realize that they are all experiencing the same struggle and that a little courage can push them to progress.

Website

Expertise

Interests

Location

Los Angeles
---
Recent Submissions
Hey Kayla - I was listening to this song and feeling like i was sure i had heard it before - and then I realized I publish it via Brooke Tomlinson. Really nice job on this.  I'm on your Spotify page right now and will listen through to the rest o your other songs.  Off to a decent start here on streaming.  Have you shared this with JB fan groups on Facebook, Reddit, etc and sharing the mutual love for Justin?  I have a hunch that could go a long way!  
This song is hypnotic.  I love it.  It has everything you could as for in a song.  I would love to play it on my station. 
Thanks for the submission! It's not usually my kinda thing but it's been done really well. Production is good and the vocal is really strong. Really good work, especially for someone of such a young age. Good luck with everything, you'll do just fine.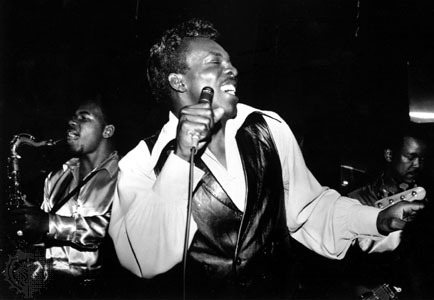 An exciting discovery! Kayla's vocals are strong and the song is a perfect showcase for her talents. I added the track to the top of my popular "New Discoveries from Up and Coming Artists" playlist on Spotify. Thanks for sharing.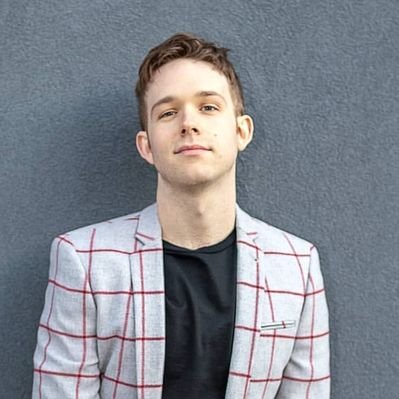 Easily one of the best things I've been sent on this platform. I don't have any notes for this song!
The production is straight ahead mainstream pop, complete with the little vocal samples in the back that I'm hearing so much these days. The bass is the most distinctive part to my ears, with a Rick James flavor. The vocals are solid if standard. No complaints, but I'm not hearing anything that sets this apart from others in the genre.

While I like the way the arrangement just sort of grooves along, I was expecting the chorus to take it up another notch. The end came as a surprise, far earlier than I anticipated. I felt like there was a lot more room to explore and expand, but I suppose it makes sense commercially.

A couple suggestions for future Fluence submissions:

1. Include the lyrics so we can follow along (I understood them just fine, but wasn't always focused on them)

2. Include a short, catchy description of the song or act that's easy to copy/paste for social media sharing. That way we don't have to strain our brain coming up with something clever, and you get to choose how you're presented to the world.
Catchy, well-written song with solid production and great lyrics, definitely a very modern sounding pop song, nice work. For starters, I think the bio is good but you should also include lyrics and links to your socials / places to hear more music. This is your elevator pitch in front of the right people so you want to provide as much info as possible in a clear and concise manner and make it easy for anyone to hear more if they'd like. Also, be sure to use all of the available and FREE artist tools across the DSPs like Spotify for Artists, Apple Music for Artists, Amazon Music for Artists and Bandcamp's artist platform as these will provide great insight into your fanbase, how your music is performing and allow you to optimize your profiles and pitch for inclusion on playlists in certain instances. If you're looking for more promotion and building a fanbase you should consider hiring a publicist or a marketing firm to help with the release of your next single and/or album. Also, this seems like a great track to have a music video for so if you have it in your means, def make as much visual content as possible around a release to help with promotion and getting noticed. This is 2020 so artists need to focus on aesthetics and visuals more than ever. Also, being that she is 16, Tik Tok is an obvious platform that she should be utilizing along with Triller. Social media is huge for young artists in the pop world and major labels are paying attention so definitely focus on that too. Best of luck!
Hey Kayla - nice song.  I genuinely really like it.  You just got a new Spotify follower : )  Checking out your other songs on Spotify too.  Sounds like you're really on the right track.  Not sure if this one is one I can get behind yet for the blog or on the label/publishing front - but I'll definitely keep paying attention on your next releases.  As far as promoting this - keep in tune for a 70 module, 10 hour digital course I'm releasing around May 15th - which is basically my entire release plan for my label - what to do when.  If you go to my website benjamin groff (dot) and click "courses" you can sign up for when it's available - think it will have a lot of value as I know you're looking on more ways to promote your music.  Nice work!  Heard all the songs on your Spotify as a bonus to this submission.  
This is good! No notes for me about production, songwriting, or performance. The only issue I have is that it's too short! There's probably room for a bridge and a final chorus at the end.

That being said, though, pop songs are getting shorter as attention spans shrink. A short song might end up being an advantage.

So what are your plans going forward? It's too soon for radio airplay because you need to build a buzz. That means more music, lots of work with Instagram and TikTok and probably Facebook. You need to build a brand as a singer. You need to attract an audience willing to evangelize your cause. And because of your age, you should work on reaching people in your age group first. They'll love you for what you're doing.

But back to this song: Is there money in the budget to create a video--even a lyric video--for YouTube? That's still the biggest source of music discovery around. 

You're off to a very good start. What else can you do to build and sustain a music career?