Rossano Gabrielli
Title

Hide Your Mother

Bio

Hide Your Mother

Hide Your Mother is a four piece rock band formed in 2018 and based in London. They are Rossano Gabrielli on vocals, Alfredo Marullo on guitar, Emanuele Nazzaro on bass and Francesco Lucidi on drums.
'Muse meet Prince to hang out with The Strokes and Cornell', this is how they describe their sound made of catchy riffs, powerful rock vocals and a solid groovy and pop rhythmic section. Their main influences are Muse, Foo Fighters, Chris Cornell, The Strokes, Prince, Jamiroquai, Nine Inch Nails.
'They are not just powerful but complemented with a wide range that isn't showy but instead 
accentuates the performance perfectly. It allows the band the freedom to do tender moments, danceable moments and still rock out with the best of them'. Gareth Endean, Down The Front Media.
Their debut single 'Go' was released on June 2018, followed by 'Troublemaker' on April 2019 and their latest single 'Attention Needed' was released on December 2019. 

Band Members
Rossano Gabrielli – Vocals
Alfredo Marullo – Guitar
Emanuele Nazzaro – Bass 
Francesco Lucidi – Drums

Discography

•	Go – single, 2018.
•	Troublemaker – single, 2019
•	Attention Needed– single, 2019.

Website
---
Recent Submissions
You have my attention. We definitely need more rock these days. I like the blend of styles, too. 

So what's the plan? A record deal? Radio? A licensing deal? Let's take each one separately.

1. Labels are looking for turnkey operations, bands with established followings, a social media strategy, a record of playing live gigs in front of decent-sized audiences, and a sense of where they want to go. Do you have all those things in place?

2. Radio is hard these days. Outside of campus radio (and you should definitely target them), you'll need some kind of track record before approaching a radio plugger who will help get your stuff in front of music directors.

3. Licensing and sync: This can be a lucrative revenue stream. Time to start making friends with music supervisors.

4. Bloggers: Make friends with as many sites as you can. Every one of them wants to say that they discovered the next big thing.

5. Play live as often as you can because (a) that's the best way to find new fans and evangelists for what you do and (b) it makes you better.

Good stuff. Keep it up--and good luck. And I've shared this with my social networks. That's good for at least 100,000 people.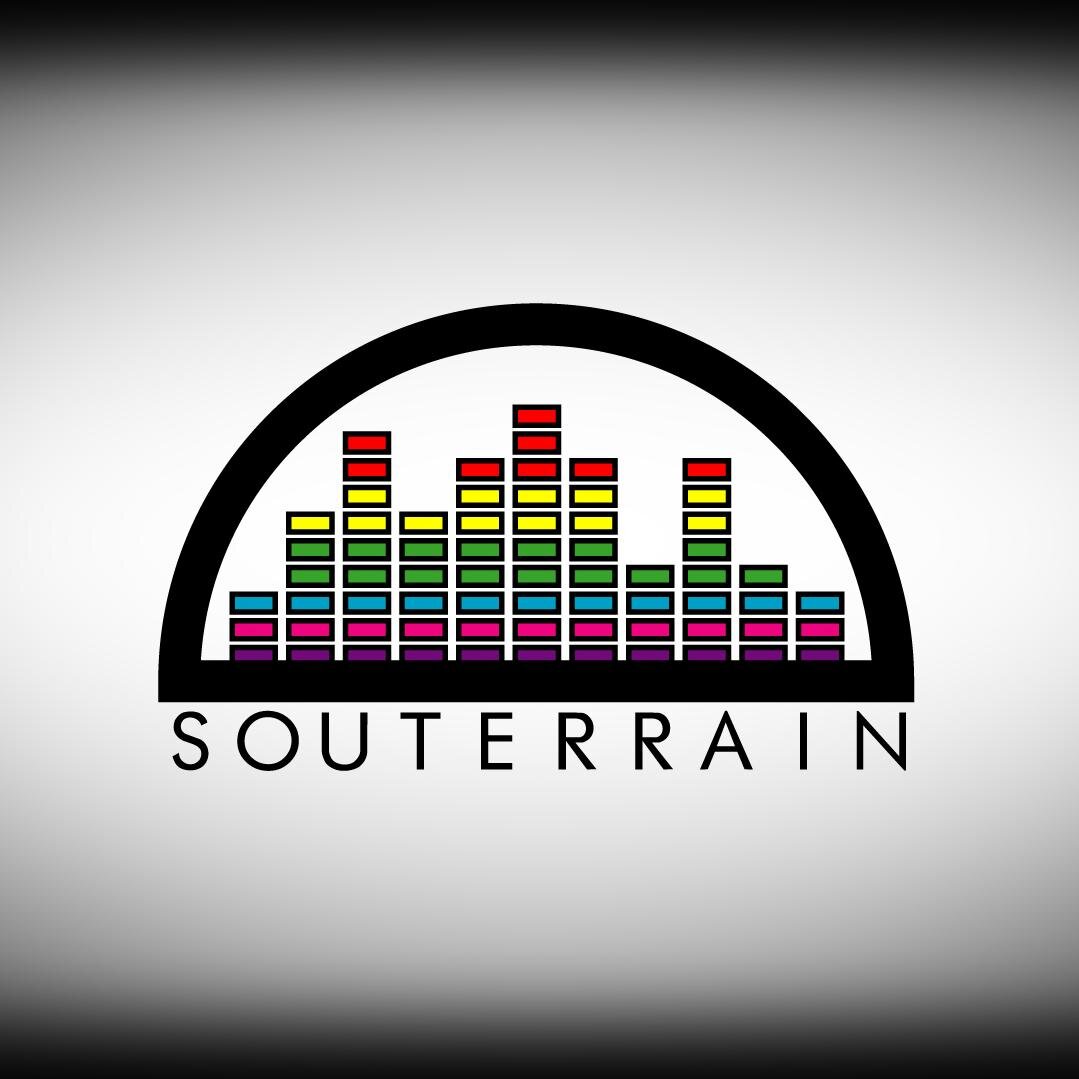 Wow this is super cool, the video and track work perfectly together. Its one of those combinations that once you click play you follow it through to the end because the content is so intriguing, thought provoking and entertaining. The song alone is really good but the visuals take it to another level in my opinion. The mix sounds great, everything is really on point so well done! Godo job all round guys. 
I guess for you guys now it may be a case of progressing from here but what does that mean? For me, I would hope that you are all on the same page in regards to success and what that means to you all. What is the end goal here for you, once you get clarity on that, you can all put your energy into it. Is it so you can play music full time as a career, fame, money, sell out shows etc what exactly do you define as success?
Once you have that then its time to put your words into actions. What are you going to do to get there. Now there are things you can do for free on your own without the support of others who you have to pay. If you are in that unsigned / DIY zone a few things you can do to get started are;
Get your tracks on radio and blogs. You can do this yourself up to a certain point, so take it there. Take some time out to use tunein app and submithub to send your track to various internet stations and blogs that suit your style and keep a track of who accepts and plays your stuff. There is loads for someone to write about with this track! Whilst you are doing that, research other music blogs that are not in the submithub roster and use any online / email submission process to make them aware as well. Once you get some play, share, share, share on social media. People who follow you are following you for a reason, they want to know what you are doing, so by letting them know your track is on this station or that blog, you are continuing to progress, and thats what we want here, continual progress. Stuff happening always.
Secondly is playing live. You guys are based in London, great stuff. My home town. A typically difficult place to emerge from music wise but a huge and vibrant community of musicians so you will get fulfilment from interacting with others in this space. Luckily there are tons of live venues here as you probably know so I would set up a steady stream of gigs over a period of time. Again goal could be to aim for at least one gig a month in a new venue, you choose. Research the club nights that are going on that fit your genre, sign up to their newsletters so you're aware of what is happening when. At the same time, have a look who is playing similar to you at venues like village underground, 100 club, moth club and old blue last and just reach out to the venue, promoter or artist themselves and ask to support them. The more artists you connect with the bigger your network will be and you'll find that community is king with music. If you're able to, offer to play for free or discounted rate to support those bands as you open yourself up to brand new listeners who can then choose to interact with you following the show. Grab some footage, share around and build your fan base organically. 
Dont pay for likes or plays - we all see through it. Its short term and gives a false representation of where you are at. Keep it real.
Collaborate. Can you write for others? Can others feature on your tracks? Can someone else come in and produce? You will find kindred spirits like yourselves who want to create and that feeling we get when we create with others is brilliant. Worth being a musician, so look out for those opportunities and be proactive. Their opportuties become your opportunities based on the links you have. The more links you have the more chance that doors will open.
Playlists - These are getting more and more important for artists to be on streaming services playlists and should not be ignored. There are plenty of self help and 'how to' guides online which give great insight so make sure you have a look at those avenues.
Social Media - Its wonderful to create, but if you dont tell people about it, no one will know. People will not go to your social media channel or page unless you proactively tell them about it. Make your social media inviting, up to date and keep engagement up. I cant tell you how many artists I follow have an awful social media presence, we are all busy, I want you to tell me where you are playing next or when your tune is out so I can then decide if I want to listen or not. You are wanting our time and energy so make it worth our while. Dont make it hard for the listener to connect with you, make it super easy. Link all your soundcloud, youtube facebook etc back to each other so the listener can choose where to follow you, keep it consistent, post on all of them when you post and share. Use others like vimeo, lastfm, bandcamp as well as you'll pick up different listeners that way. Delegate tasks between you to keep the ship moving at the same time not conflicting with you playing and creating.
Research talent bookers - new signings on talent agencies are an indication of where the trends are. Coda agency are a good one to keep an eye on, you can see who they have signed up and if you like any of those artists, reach out and ask to work with them. Its likely the booker will have a plan of shows for them to appear on to progress their journey. Follow it. What small festivals can you get on that that other artist is on, where do they play, who are they working with etc. 
Anyway, i hope that helps a little to kick start your progress! Good track and vid guys and all the best with it. Maybe see you at a show soon! C
Turn it up!  This rocks a little too hard for my personal style and taste but it is an awesome, driving, energy-filled well-constructed, head-banging track.  Would love to see you all play live.  Great anthem for our time.  Makes me want to start a revolution!  Followed you on Yt, Spot and Ig.  I think you can further develop your streams online by reaching out to the hard heavy rock community on socials and on the platforms and building community there with other like-sounding bands.  You all are rock stars!  Thanks for your submission, good luck with your music.  
This was honestly one of the best animated / lyric videos I've seen in a long time. It kept me totally engaged throughout the song, perfectly complemented the music and had a genuine aesthetic and message that made you think. Kudos to you for putting this together. The song is really solid and infectious and grew on me as it went along. It's definitely an earworm and the vocals are really strong and powerful throughout giving it a pop sensibility but still maintaining an identity as a legitimate rock song that could appeal to many different fanbases. 

I would suggest including a short bio about the band with your Fluence description and maybe a bit about the inspiration behind the song, lyrics and video but everything else in the submission looks good. This is the type of music that is going to work best in a live setting so make sure you're playing the right gigs with touring bands coming through to your region and establishing a local fanbase while working on building your social media profiles. If you're looking for more exposure, you should consider hiring a publicist for your next album / single and perhaps trying to connect with a manager who has real connections and believes in what you're doing. I think there's definitely potential here so keep it going. Best of luck!