Title

Artist

Bio

Singer/songwriter Mark Henes is a living, breathing embodiment of the spirit of American music. Well versed in everything from the classic honky-tonk of Hank Williams to the electric boogie of Chuck Berry, he reimagines Americana for the 21st century, with high energy songs that range from thoughtful introspection to all out rock. 

Born and raised in Nashville, TN, Henes' career as a musician seemed almost predetermined. Growing up in the recording capitol of America, he was constantly surrounded by music. The high lonesome sound of vintage country, the sensitivity of the seventies singer/songwriters, the ferocity of the electric blues, he absorbed them all before he was even a young man. By the time he began performing around town, it was like he'd been doing it all his life. When he finally started writing songs of his own, he blended all of his influences into one sound that only he could make. 

In 2018 he officially arrived on the scene with his debut EP 'Transitions.' The EP's raw bluesy rock feel was well received locally, with one critic praising its "hefty funk and luscious California harmonies."  Feeling newly inspired, Henes followed it up with two more singles; 2019's 'Strip Me Down,' which embraces the spirit of pop punk, and the banjo laden 'Ghost Train,' which harkens back to the golden age of country with its folksy melody and dark imagery. 

Now Mark is ready for a national audience with the release of his official full length debut. Entitled 'Crystallized Reflections,' the album embodies everything he is about as an artist. With an eye for poetic detail that matches his muscular instrumental arrangements, he explores the modern world fearlessly, with each track offering a unique perspective all its own. 

While many musicians are content to be boxed into one genre, Mark is the rare artist who can draw connections between seemingly disparate styles to create something one of a kind. He is truly unique in the world of singer/songwriters and his music is well worth your time.

Website

Expertise

Interests
---
Recent Submissions
I really like the arrangement especially when the fiddle came in in the second half. That was a highlight for me. The lyrics and the mood of the song was nice too. I especially enjoyed the bit sung with the "doomsday" voice. And I almost wish that the entire song had been sung that way. Darker with more doom, perhaps some reverb. Since the voice otherwise sounds "warm". But overall a really nice song. Good luck!!
I like where you are going with this song. My only critique is the mix could be a bit tighter. Great joint though!
Multiple layers of twangy guitars lead nicely to the longing vocals, setting this song in motion quickly yet seamlessly. "Yes, I'm calling," vocal rise @ the 30-second mark signals the start of momentum building, with vocal-less bridge @ one-minute mark leading nicely back into the initial verses. String injection @ 01:17 is a nice touch. The solemn "take you away from me," section that follows is very effective, with guitars, strings, and yearning vocals combining for excellent success. "Ride that ghost train, back on home," conclusion is equally consuming. I'm enjoying "Ghost Train" and its yearning, atmospheric vibes -- thanks for sending! Since you noted seeking help with promotion, feel free to email me at mike@obscuresound.com if interested in my PR servicing and its rates/success stories. Thanks again for the submission! -Mike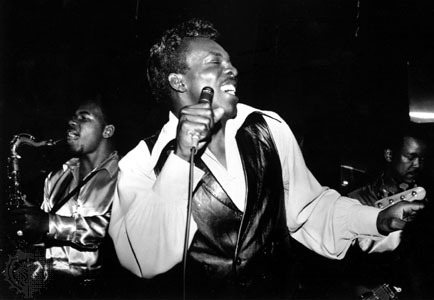 A totally different feel from Mark's "Strip Me Down" release. Ghost Train has a tradition Americana/Country flavor with solid vocals front and center. This track shows the diversity of the artist and I really like the varying styles. Great work and thanks for the share.
I really really like this, and its' country-Americana-roots sound.  Will include it on playlists and shows!  The deep register of the vocals at times is out of the ordinary, and I think adds to the charm of the tracks.  Great songwriting, arrangement, production, performance, and I would think could get some good attention from country playlisters and blogs, are you reaching out to them? (I do that in my day job).  Thanks for your submission, good luck with your music!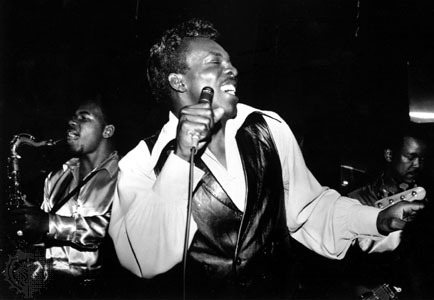 Hard driving guitars and 90s-like vocals propel this song along. The track is well produced and I can see it getting play on post-punk and next wave lists. Thanks for sharing and happy to add the track to a few playlists, including my heavily followed New Discoveries from Up and Coming Artists list on Spotify.
Hey Mark - thanks for the submission. Dig the uptempo and aggressiveness of this one.  (and that SG guitar!).  I had one comment which is - with punk driven songs - they are often short and repetitive but I thought for me, my experience of the song was that maybe it was a little too repetitive and / or the sections of the song could have more contrast - so the verse pops as a verse and the chorus pops as a chorus.  Simple thing to do here is sometimes the verse can "own" a melodic range for the voice and the chorus "owns" a different melodic range (which is usually higher).  Just kind of noticed that you're melodic range for each section seemed to blend into each other along with the chord progression.  Just an observation.  Not sure if I can do anything right now with the song on my side but thanks for the submission.
Is this the same artist who submitted the country-Americana track as well?  So different in tone, theme, mood!  I like them both but one is country-Americana, and the other punk-power pop.  Will make it a bit more challenging to promote your 'sound'.  This track doesn't quite resonate as much energetically with us, but both are well done and deserve attention.  Hope that's helpful, thanks for your submission(s), good luck with your music!