Tropico Don
Title

Tropico Don

Bio

Beginner singer/songwriter based in London

Thoughtful, vulnerable pop music.

Location

London
---
Recent Submissions
Really nice. Well done. It's almost got an REM "Everybody Hurts" vibe. Must be the 6/8 time signature. A little Mazzy Star is in there, too.

Here's the question: now what? Where you want this song to go? Where do you want it to live? What are your career aspirations?

1. You'll need a social media strategy to turn curious people into fans and then fans into evangelists. That means answering every single comment that comes in. 

2. I don't know anything about your musical history, I don't know if you have a portfolio of tunes ready to present to a record label. If not, that's your first order of business. And once you start getting fans, you'll want to feed them new material on a regular basis.

3.As far as radio airplay goes, target college radio to start. Public and community radio should be on your radio, too. Once you get some traction there (i.e. airplay stats that can be used to promote yourself), you may want to consider hiring a radio plugger to help get you past all the noise and competition.

4. Do you have a manager yet? If not, it might be time.

I'll send this out on my social networks. That'll reach at least 100.000 people.
Beautiful song and visual accompaniment for the track which really helps tell the story of the music and made me feel quite nostalgic for the 90s! I got strong Lana Del Rey vibes from the song but that can only be a good thing as your influences are all top notch. Nice work. 

In terms of promotion, I would start by suggesting that you include lyrics, a brief bio and links to hear more music / your social media in your Fluence submission so people can find out more about you. This is your elevator pitch in front of the right people so you want to make it as easy as possible for listeners to get the full picture and find more of your music if they're interested.

If you're not already, be sure to use all of the available and FREE artist tools across the DSPs like Spotify for Artists, Apple Music for Artists, Amazon Music for Artists and Bandcamp's artist platform as these will provide great insight into your fanbase, how your music is performing and allow you to optimize your profiles and pitch for inclusion on playlists in certain instances.

If you're looking for more promotion and building a fanbase you should consider hiring a publicist or a marketing firm that you feel you can trust and is a fan of your music to help with the release of your next single and/or album to help you get visibility on blogs, playlisting, print media, etc. If you're not already on a label, consider trying to get signed to one as they can help you with the promo and playlist pitching. Lastly, make sure you have a strong social media presence and unique aesthetic as this will help you draw in listeners and hopefully stand out amongst a sea of performers. 

Best of luck!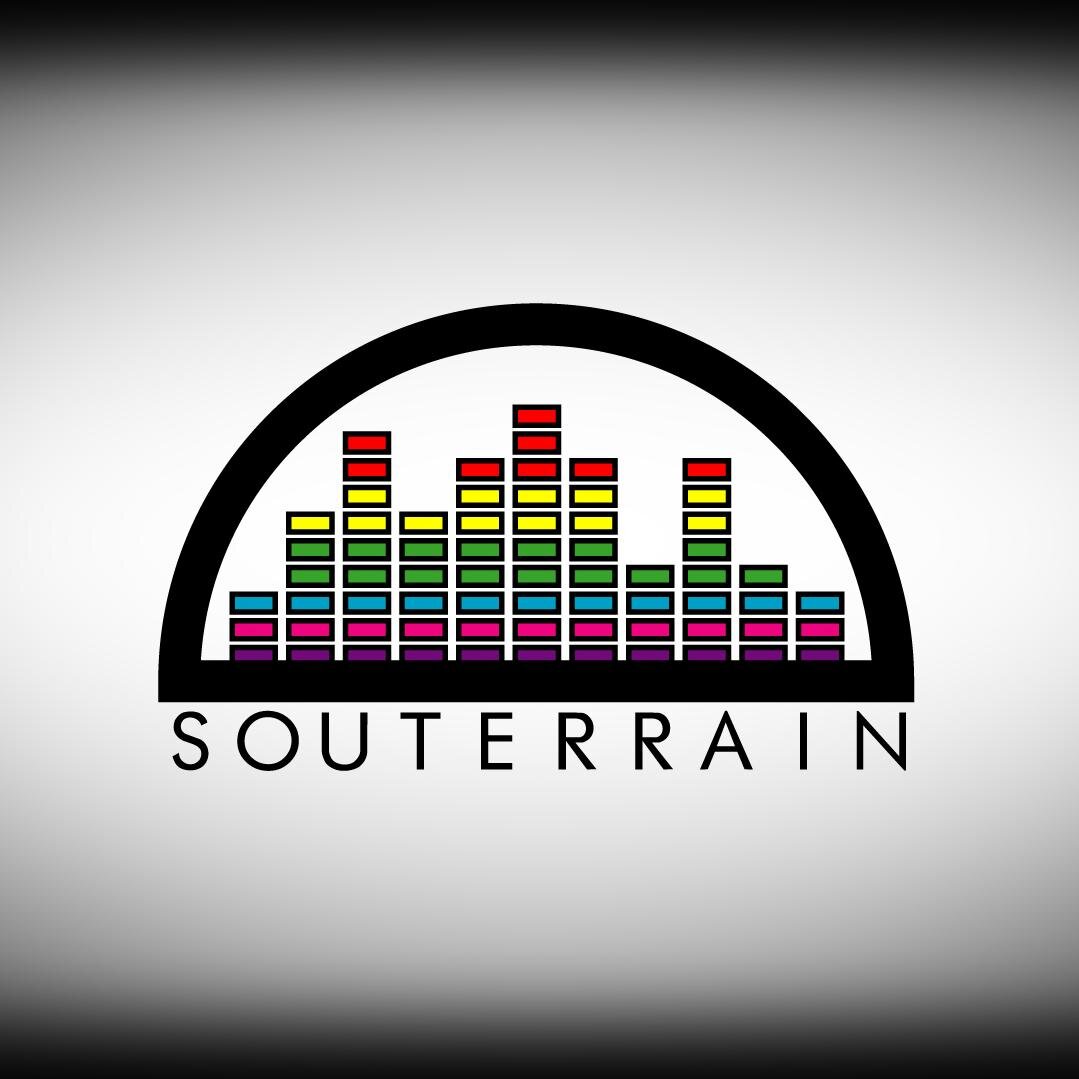 This is super cool, thanks so much for sharing this delightful and delicate track. I can totally relate to your story, I was stuck in the 9-5 and comfort zone bit knowing how to get out so I sold everything and went travelling and found myself, finally. That time to stop and escape are generally more valuable than powering through like we are supposed to do. I've been that person on the underground, waiting in queues on trains, all of it. Anyway this is about music, i'm sure we can share our stories another time!
I really enjoyed the whole thing, the audio alone is just magical and combined with the visuals just bring it all to life. Those interjections of 'you shouldnt be bringing your problems... ' etc are just super. I cant fault this track at all, it really nails it for me, you leave enough spaces for the listener to absorb the essence of it and then sprinkle it with soft vocals and powerful messages. Its one of the best tracks i've reviewed on here for a long time, well done! 
In regards to the promo of it, there are a few things you can do that are either financially free or dont break the bank. They may however take up some time so just remind yourself to not get caught away from creating.
First avenue to explore is the momentum of everything, you need to identify and collect small victories that build your steps, going out for the big win doesnt generally work for most artists so its the smaller steady one foot in front of the other type acticvites that build us up. We learn to celebrate these smaller achievements as well. 
Blogs and radio - head to submithub and submit your track to whatever blogs you want that are on that platform that fit your sound and overall values as a person and musician. Stay away from the insta influencers and any pay for plays / likes / follows, we all see through that. At the same time, research which blogs are not on that platform and submit your track to them as well. Come up with a number, maybe 30 blogs to target a mixture of submithub and others and see how many choose to feature your track. If you have a number of them, try and stagger it so they dont all post something on the same day, this is the momentum thing. Earmilk, stereofox, pigeons and planes are some of my personal favs. While these are bubbling away in the background, do the same with radio, online, traditional and community. Tunein is a good place to start here, again we want to achieve radio play in different countries on different stations, so collect a batch of stations that align to your sound and be proactive, send them your music and also offer to be interviewed or do an acoustic version of one of your songs (Orions Belt is also a tune by the way). 
Each blog appearance of radio play, share it. tell people about it. When new fans hear you and follow you, they want reassurance that their time and effort was well spent on you, if you do nothing, they will fall away, if you start to progress they will be proud that they joined you at the start and tell their friends. Its almost like they are investing in you early, so show them that things are happening and they were right to stick their attention and energy on you.
These things will be a bit adminy by worthwhile. 
I would also recommend settling on a number of platforms where your music is available, the standard spotify, deezer etc get most of our attention but the deep music fans who are proactively looking for new tunes and invest in going to gigs and collecting are on the smaller platforms like bandcamp, lastfm, cdbaby etc so consider getting on them as well so your art is available to more ears. Each profile should always lead back and be consistent, we all choose different platforms to follow our friends and people who inspire us so make sure you send people where you want them and they are happy to engage there. 
The next thing that may resonate with you from your previous life is network, but its slightly different in this industry. Creatives like other creatives to stretch their boundaries so I would consider collab opportunities with artists who are in and around your level who you'd like to do something with, whether thats write, vocals, produce, whatever it is, go out and generate some art with others. This opens your horizon to new ideas, new lyrics maybe but also it taps into their fanbase, no matter how big or small. Music fans will then look you up to get to know who you are and why you are collaboraitng with their artist. If you wanted to, you could target a few artists who have just been signed to a booking agent (check paradigm platform for new signings) and see if you'd like to work with any of them. They will likely be in the early stages of a plan to appear on blogs and stages (when we can go out again) or venues that have been identified as part of the 2-3 year plan. Follow that plan, or at least take note of it so you can offer to support or be in and around those people. Maybe Eleni Drake or Martha Hill might be worth connecting with?
Once the live scene gets going again, there is value in playing live at smal but prominent venues so get to understand their booking processes, is there an agent that works there or a promoter that does all the bookings? Connect with them and be proactive. In all the years I toyed around in the music industry, I didnt know the rules so I just asked for artists to come and play, Kojey Radical, Rak-Su, Stefflon Don, Sam Wills I just asked and sometimes I got a yes but I would have never have been able to experience working with these guys unless I was proactive and took a chance. On other occassions it was a no but I can help in another way, which was also a positive.
Anyway i'll stop there because theres a few things to be getting on with that hopefully get you going but I really enjoyed this and will share on twitter, i'm routing for you! All the best. C
A lovely start which sounds familiar somehow. An enjoyable dream-pop kinda sound. It feels like a sound still being formed in a way. Overall very enjoyable and catchy sound. Happy to share on twitter 💖
A well-structured slice of electro pop, with some great vocals. At first I thought the drums were a bit jarring when they came in, but by the end you realise the percussion actually complements the rest of the song's instrumentation really well and is all part of the song's build. It'd be worth uploading this to Amazing Radio's site, amazingtunes.com For airplay consideration, as well as the uploader for for BBC Introducing show if you're based in the U.K., to get on the radar for your local station! 

The visuals are probably a bit simple for consideration for any music channels, but obviously act as a great visualiser for YouTube.