Title

The Giving Groove

Bio

The Giving Groove is a full-service independent record label based in Philadelphia. Operating under the motto "artist friendly, socially conscious," The Giving Groove helps artists realize their musical vision while giving back to the community. Under the Giving Groove model, half of all after-tax album proceeds go to our artists, and the label's half are donated to a music-related nonprofit that we select alongside each artists.

Website

Expertise
---
Recent Submissions
Ominous bass-y rumination starts this track in engaging form, with exotic percussive pitter-patter and intensely paced delivery soon to follow. Within the first 10 seconds, this track does well in gripping with the infectious vocal presence and murky overall soundscape. The "dollar sign," repetition - followed by the multi-layered vocal response - plays well, as does the guitar/synth incorporation at the one-minute mark that centers around the "money makes the world go 'round," hook. Re-emergence of exotic percussion around 01:30 plays seamlessly. Mid-section of the track represents a nice, melodic hook -- book-ended well by the suavely infectious verses. This is a well-produced and aesthetically confident success - thanks for sending! Since you marked wanting help with promotion, feel free to email me at mike@obscuresound.com to ask about my PR service's rates and success stories. Would love to work with you on this. Thanks for the submission! -Mike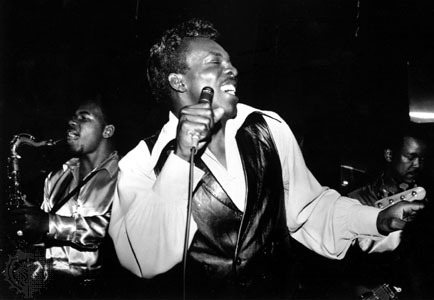 I like really like the beats and rhymes and great transition at the one minute mark. Excited to hear more from A. Rob. Thanks for sharing!
Really liked the flow and energy of the verses. Something about the urgent vocals over the minimal beat gives this a real edgy feel. Lyrically some great lines in here and a great pattern to the delivery

I wasn't entirely sure about the auto-tuned "interlude" part of the song which felt a little bit too stylistic different the other parts. But this may be down to personal taste more than anything else. 
First, I love the tabla-sounding percussion in the sample!

You've got a solid flow. I'm wishing the vocal was higher in the mix...something about the balance of the vocal track...it's pretty bass-heavy. It makes it a bit hard to decipher the lyrics. Your annunciation is fine, it's really a matter of making the vocal a bit brighter in the mix.

Love the vibe, the message and the song itself is strong. Your message is one that is needed in the scene. Unity in a divided world. Money's money, whether it's a dollar, euro, rupee, shakel...we all need it to get by.

I'd like to hear more of what you've got on the album, and I'd be happy to help with promotion beyond Fluence, at coyotemusic.com.