Brian Cleary
Title

Strange Parade

Website

Location

Los Angeles, CA
---
Recent Submissions
Its pretty good.  I liled the vibe, a pretty great song for like a creepy movie, halloween party, or a coven tp vibe to. Thanks for letting me review your work. Do more songs like this, the witchy community would really jam out to songs like this.
Calming, beach scene. I like how freeing and off the wall it seems. Being playful and thrilling all at the same time is what I like the most. This was a pretty great song to listen to. Thank you for giving the chance to listen to it.
Of this and the previous track I reviewed, I believe this has more appeal to the alternative/alt rock community and might be the track that you work to get more exposure.  Everything I noted in the previous release goes for here too!  Def send a high quality mp3 of this to andrea@aspenbeat.com with "Fluence Request - Artist Name - Track Title' in the subject once it is released (so I can make sure to add it to my Spotify playlists, otherwise I'll miss doing that), and I'll include it on shows and playlists.  It is a bit long for playlists (if there is such a thing), it would be more commercially viable if you create a 'radio edit' of this without the middle bridge (and releasing the original track and then a radio edit is a way to bring further fan engagement), I would prefer a shorter track myself.  Really like much about this, be sure to follow up once released, thanks for your submission and good luck with your music!  ps advise to include lyrics it makes a diff ;)
This was good, I like hpw it flows and the singers voice was very mesmerizing. This has a different complex sound to it compared to the other song you sent. I like it, something chill out on for the weekend.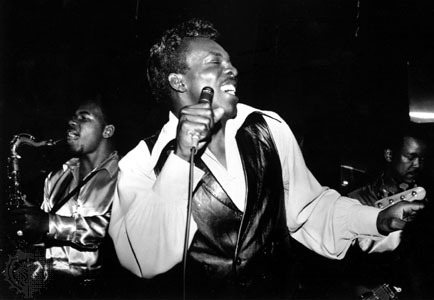 Nice work on this. I love the guitars and the vocals are really strong (think Lou Reed, David Bowie and Iggy Pop). Please let me know when it is up on Spotify. Best of luck and thanks for sharing.
Really like this track, although I don't feature this hard rock genre so much in my shows and playlists.  It's well put together, and continues to draw me in.  Would like to see the lyrics.  Looked for the band on Spotify and search engines and couldn't find it so that may mean not much of a following yet? New artist?  If so, lots of work to be done, not even sure where to start (we create entire campaigns to help artists like yourself at my music mktg firm).  Are you going to DIY?  If so, then consistent persistent effort at engaging fans on the streaming platforms will help, possibly the best place for you to start to get exposure, besides any shows/touring you can do and socials you can broadcast on.  You might reach out to the community of like-sounding, like-minded musicians and playlisters.  And read all the blogs and industry rags that tell you how to get more exposure, its just lots of time and effort to get your music heard. Send a high quality mp3 to andrea@aspenbeat.com with 'Fluence Request – Artist Name – Track Title' in the subject once the track is released, and I will include on playlists and shows.  Thanks for your submission, good luck with your music!