Craig Ewan
Title

Craig Ewan - Dead Defined

Bio

Vocalist/Musician/Songwriter/Composer

Website

Location

Toronto. Ontario
---
Recent Submissions
Hey Craig - great vocal performance.  And also one of the best songs - great pick.   There's a lot here I love about this - the only thing though for me is I'm looking for songwriters / original material.  So if this was an original I'd be racing to sign you up.  That being said I'll check out your Spotify page.  Quick question and thought - have you gotten into YouTube paid promotion?  I find that it's the biggest bang for your buck.  You have a great video - so if you can get onboarded onto AdWords - that's really the biggest bang for your buck.  You can get targeted views down to as low as .02 cents.  I can't guarantee the validity of the below but I'm happy to just share my YouTube Promoted Video Instructions.  Things change and this was from 6 months ago.  Also I'm not a YT expert but this might be helpful for you: YouTube - Promoted Videos Instructions. p.s. the below is in reference to another video from my label but you can modify it for yourself.  Hope it's helpful  And there's more too at www.benjamingroff.com 

Log into Adwords account
Click Campaigns
Click the blue plus at the top left of the campaign page
Select New Campaign 
Select goal: Product and Brand Consideration
Select video and Influence Consideration
Name the campaign, etc. Keep in mind we might be labeling campaigns different if they have different parameters i.e. US only, Europe, etc.  Let's start with "Campaign Name - US) because we'll be setting up this campaign for United States only
Set up Individual Budget  i.e $10/day for U.S. $7/day for Int'l for 30 days = about $500.  Make sure there is an end date to the campaign i.e. 30 days from beginning. 
Keep all networks clicked
For international campaigns  … add languages for those territories. For domestic, Canada, Australia for separate campaigns by primary English speaking countries … just keep "English" i.e. in the case of a US / Canada campaign, etc.  In other words if we're doing a campaign for Sweden and Dog Orchestra...we want to select language to be Swedish and English.
For Locations.  We're going to make one campaign for Ex Us (UK, Canada, Sweden, Norway, Finland, Belgium, France, Australia, New Zealand, Germany, Denmark, Netherlands, Mexico City (as a city) and San Paulo, Brazil (as a city)...and one for US.  Keep note an artist like Dog Orchestra is from Sweden...so we might do one specific campaign for the artist's home territory i.e. Sweden. 
Select Standard Inventory Type
Click Additional settings and limit frequency to 2 or 3 times a day.  We want to cap this at 3x per day on the impression side.  
Targeting.  Demographics.  Uncheck all (including unknown) EXCEPT 18-24 and 25-34.  All else is fine as a default. 
All else on campaign … keep to default settings. EXCEPT
Content Exclusions - keep "as is." 
Name Ad Group name.  An Ad Group is a set of criteria that as a "group" can go UNDER the campaign.  In most cases, we'll just name the Ad Group the same as the Campaign.
Video Ad - find / select the video to promote.  Just type the video in the search bar and hopefully it comes up and you can select it. 
Next, click "In Stream" Ad.  This will be a "pre roll" for videos and targeting that we're setting up.  
Display URL (this is what the user sees...not the actual link)...In most cases we are going to stick with Spotify, because we usually get a great little Spotify pop up card that will appear in the video.   In this case we might want to do something like Spotify.com/JesseSaintJohn  
Final URL - this is where we are taking the user with the actual link.  Make sure not to have https, www. More than once, etc as https:// is already there pre loaded in the field i.e. open.spotify.com/track/76y30KySh3KiupEIi1SgVM?si=7zOyYuhHS9ivujF2zUndJA

Companion Banner … always best to upload this and make it separately with some call to action if possible i.e. Listen to Jesse Saint John on Spotify.  Can you make an ad that are these dimensions 300x60 pixels. Maximum file size: 150KB. Using single artwork, approved images from artist etc with a call to action. I.e. jesse saint john - Listen Now! 
Ad Name - Just name the ad (but please note for Multiple campaigns you want to name them differently for each campaign) i.e. Dog Orchestra - "Broke" Ex US
Maximum CPV (this is cost per view).  Start at .07
Popular Bid Adjustment (I usually just do 10%)
Targeting.  Demographics.  Uncheck all (including unknown) EXCEPT 18-24 and 25-34.  All else is fine as a default. 
Interests.  Click this and expand "Media and Entertainment" Add appropriate categories under "Music Lovers" (i.e. "Dance and Electronic" "Indie & Alternative," etc.  In the case of an indie artist add the Indie & Alternative tab or vice versa depending on the genre. 
Click Narrow Targeting Option and click "Keywords."  Here we can use keywords previously set up for Facebook campaigns which is often already done.  Copy and paste into the Keyword section.  Start with artists but then (depending the type of campaign) you can come back after step 28 and add some more general keywords from the main Indie Music - General or Pop Music - General tab i.e. indie music, pitchfork, coachella (music blogs and music festivals, etc) which are appropriate to the campaign.   
Click Add Keywords
Re-paste Keywords into Keyword section and click "Find Related Keywords."  Click "bulk add" for the keywords.  And then on the right side, once those are added, delete anything from this list which is obviously not appropropriate.   
 After Keywords...click Topics (which is very similar to Interests.  Drill down and click the interests that are appropriate.  Usually add the following under Arts & Entertainment: "Music Streams and Downloads" "CD & Audio Shopping," "Select a Genre i.e. Indie & Alternative" "Music Video" (if it's a real official video), . Keep clicking around and find at least 2 topics. Click Done.
Save Ad Group (or at any time)
Click the Ads tab...and see that it is "Under Review."  Wait until next day to make sure it's approved and then set up additional campaigns.  

Monitoring
Make sure after 24 hours that the ads have been approved.
If not approved, call Adwords Support  1-855-499-4519*
After 3 days after approved...check in and see how the ads are performing.  
Consider Changing CPV from like a .07 to .05, .04, .03 (based on average cost per view)

Powerful. Nice work. This is the kind of thing (if placed correctly in a live set) that can really take a gig up a notch. And it's not an easy song to get right.

Send a high-quality MP3 to alan@alancross.ca and I'll see if I can spread this around a few places.
Hey Dead Defined - thanks for sending through.  Definitely enjoyed the song and the video.  All on point.  For myself - it's just a genre I don't really get too immersed in and I'm not sure how I can help on the publishing, label or blog side.  I think the message here is really great.  And would recommend you to look into YouTube targeted advertising to promote the video.  There are some tutorials on line for this - or I'm going to be releasing a course later in March, which is basically our entire release plan and how to do everything - 70 video modules etc.  Nice work on this but I just wouldn't be the match on this one creatively.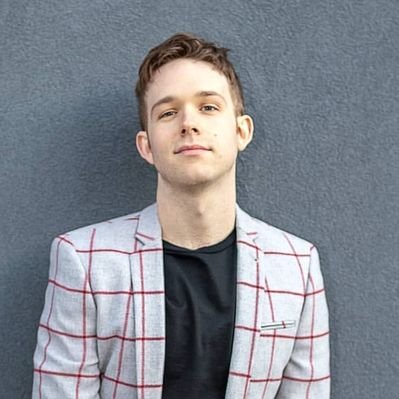 This isn't usually a style of music I gravitate toward, but it does what it does very well! This sounds like a great example of this genre, and I can see people who love bands that typically traffic in this style being into this as well.

LIFELINE BY DEAD DEFINED is a heavy chunked, but flowing rock tune with some modern elements in the production. This will  play listing on high rotation on Rock stations worldwide as its has a familiar sound and stong vocal hooks! The positive message mixed with super slick production means this hold its own. The transition at the start in the vocals is great, my overall comment is 'wicked'. I feel this track and also the message, thanks for submitting!

Promotion wise - please send out to Rock networks, I think this will get picked up! In NZ, I know we would play this on Stations such as The Rock and Hauraki without hesitation! They are super friendly here so please do google them and hit them up.
Hi Craig! Thank you for submitting your new song! I loved everything about, so I don't think any improvements need to be made. Best of luck to you with your music!
Interesting mix of genres. Not sure if mainstream radio is the way to go though. Start within the hard rock/edm niche and let it grow from there organically. Build those super fans.
This is excellent! LOVE the message, too.

Rather that give you a musical critique (and frankly, you don't need one from me), send a high-quality MP3 to alan@edge.ca and I'll get you some feature airplay and also include you on an online feature or two.
Well-shot music video, strong songwriting and an overall infectious tune. This isn't really something I would normally listen to but I appreciate the melding of modern production and hard rock and the message of the song. Looking at your social media and Spotify profile, it seems like you have a pretty decent fanbase so far so if you're looking to take it to the next level and obtain radio play and publicity, your best bet is to hire a publicist and radio promotions company to work the single. Ideally, you should bring a team on board before a new single's release as it's harder to get coverage after it is already available online but something to consider for your next single or see what can be done with this one. I can definitely see this appealing to a more mainstream rock audience so just build the right team around you, perform live as much as you can and just continue to build your social media presence and fanbase to push your music. The talent and drive seem to be there now you just have to connect the dots and get the right team in place behind you. Best of luck. 
I think fans of nu metal will dig this sound.  The key is finding them.  You might struggle with just streaming and social media.  Truly crowded spaces and hard to get above the noise.  You need to build a ground swell from the bottom up.  
Definitely a catchy and well written song and I think your description of it being a mix between NIN and Nickelback is pretty spot on. Not really my cup of tea but I appreciate it and it's undeniably infectious. If your main goals are blog reviews and radio play I'd suggest you consider hiring a publicist to help you on the blog front. Radio play can be tricky and your best bet is still being on a label to achieve that so make sure you're making the right connections in your local scene with venues, promoters, DJs, and any industry folk. Although I like the concept of this lyric video, it does start to feel a bit monotonous after awhile so maybe consider putting a strong visual piece of content to go with the song. Your talent is def there, you just need to tighten things up on the promo side a bit. Best of luck!
The industrial electronic vibes of Dead Defines makes the tune 'You Push Me Away' slip into your favourite heavy moody playlist and road trip. The production is full and there is a wall of bass and noise quality that hints to quality groups such as 9 inch nails and some fav late 90's post rock bands. It's a dynamic song with high production values, well thought out intentional drops and hard hitting drums, loads of phasing and the vocals are strong and have conviction. My suggestion is to play it loud on a roadtrip, or if you want to pick things up at a house party.

Thanks for the submission!

Will check out the rest of the tunes online, thanks for your submission!


This is interesting. And you're right about the NIN/Nickelback nexus. I like it. Sound pretty radio-ready to me. Good job on the lyric video, too. Clever.

If you can send me a link to a high-quality MP3, I'll see what I can do about getting this featured on The Edge later in July. My email is alan@edge.ca 
With some hard-hitting drums and solid vocals, Dead Defines tune 'Unwholey' is a synth, metal, electro fusion. The production value is high, the vocals are on point and there is a real drive between rhythm and bass with the lyrical content being exactly as you think its should sound... that is, emotive, dark but with no compromising on the overall sound. The perfect edition to a road trip playlist, or when you to switch over to your shadow side to let some shit go.

Great tune thanks for sharing! 

As far as promotion goes, I think it has a real mainstream appeal and I also feel it would resonate with metal and EDM audiences with its cross sound, it would probably also be mint live. Also the video is on form too, great job all round! You should be proud of this release and the work in both animation and sound that you put into to for a high-class result. :) Will share on my Integrity promotion page :) - www.facebook.com/integritynz
Video is very cool. The song has potential but I think it follows the vocal based hard rock formula a little too closely. Use that powerful voice to be more unique.
Good to hear that people haven't given up on aggressive guitar music. We need stuff like this more than ever. 

This reminds me of solid 90s alt stuff in the flavor of Stabbing Westward, Filter--even some Godsmack.

Now some questions:

1.  What are your career goals? Radio play? Recording? Licensing and syncs? Income from a publishing deal? Soundtracks? All these paths need to be investigated. That being said, there's no way this shouldn't be considered for radio airplay with the proper marketing and promotion.

2. Your social media strategy will be key. Make sure that you reply to every comment that may come in. Turn early fans into evangelists, especially the ones who contributed to this video. Get them to spread the word.  

3. If you don't already, get someone to handle getting your material on streaming music services, especially someone who knows how to get your songs on the best and music influential new music/new discovery playlists. They're becoming increasingly important. Ask Drake what it's like to benefit from clever playlist placement. 

4. If radio airplay is important to you, get a radio plugger. They know how to get to the right music directors. Work with both campus stations and public radio. Honestly, though, this isn't what you call "radio-friendly." But you knew that, right?

5. Make friends with as many bloggers as possible. Even the smallest want to think that they can discover The Next Big Thing. Every little bit of coverage helps.

6. Wanna know if your material is great? (1) Are you friends and family raving about your stuff? (2) Are people actively seeking you out? If the answer to both those questions is "yes." You may have something on your hands. If not, then maybe what you're offering just isn't good enough to cut through all the noise. Remember that no one has a RIGHT to have their music heard. Your music has to demand people's attention on its own.

7. How often do you play live? Nothing is better than having a group of strangers giving you real feedback in real time. 

8. Record labels are weird these days. They're all about pop and hip-hop. How do you want to market this? Alt? Metal? Industrial? That decision may impact what kind of uptake the song has.

Let me spread this to my social networks. That'll be good for at least 100,000 people.