G P
Bio

Emo based music from the garage.

Website

Location

Connecticut
---
Recent Submissions
Nice guitar sound, somewhat on the folky side -- not sure what that other instrument is, maybe a violin?  Not entirely my cup of tea but well executed for the genre.
This song seems to have a lot of raw emotion in it, but is also kind of sad. The simplicity of the instrumentation is nice, and mixes well with the vocals.
The music and vocals feel a little out of sync to me—it seems the vocals should be a little softer, but I have to say the instrumentals are beautiful. It creates a really strong, emotional response, which I just love.
Good song. There's one thing bothering me about it. Hard to pinpoint, but it feels like the vocals are too loud in the mix? Almost like the bass is turned up too loud? Feels like it's overpowering the rest of the music. Might be good to try a few different mixes of the song and see how they feel. Would also suggest trying a few different slightly altered vocal takes. Might be good to try to some slight variations and see how different approaches feel. Thanks very much for the submission!
The music has potential to be truly beautiful. I am not sure about the mix here though. The vocals do not seem to blend well with the mellow tone. The pieces are there though.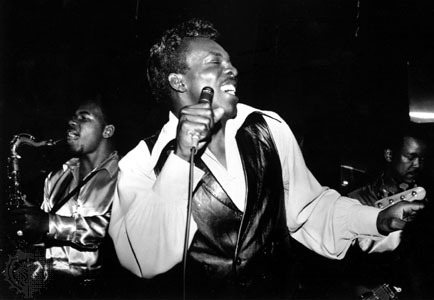 Heartfelt vocals let the emotions come through on this track. Nice work and looking forward to hearing more from The Unfinished Story. Thanks for sharing.
Good performance, production, and performance. I do wonder, though, what this might sound like in the hands of a different producer. That's not a criticism. I'm just thinking out loud.

Now some questions:

1.  What are your career goals? Radio play? Recording? Licensing and syncs? Income from a publishing deal? Soundtracks? All these paths need to be investigated.

2. Your social media strategy will be key. Make sure that you reply to every comment that may come in. Turn early fans into evangelists, especially the ones who contributed to this video. Get them to spread the word.  

3. If you don't already, get someone to handle getting your material on streaming music services, especially someone who knows how to get your songs on the best and music influential new music/new discovery playlists. They're becoming increasingly important. Ask Drake what it's like to benefit from clever playlist placement. 

4. If radio airplay is important to you, get a radio plugger. They know how to get to the right music directors. Work with both campus stations and public radio. You might find some interesting at AC and AAA radio, too. 

5. Make friends with as many bloggers as possible. Even the smallest want to think that they can discover The Next Big Thing. Every little bit of coverage helps.

5. Wanna know if your material is great? (1) Are you friends and family raving about your stuff? (2) Are people actively seeking you out? If the answer to both those questions is "yes." You may have something on your hands. If not, then maybe what you're offering just isn't good enough to cut through all the noise. Remember that no one has a RIGHT to have their music heard. Your music has to demand people's attention on its own.

6. How often do you play live? Nothing is better than having a group of strangers giving you real feedback in real time. 

7. Record labels are weird these days. They're all about pop and hip-hop. You may be best going about things on your own until such time that a label can't ignore you any longer. 

Hope that helps.