Hamish Anderson
Title

Australian Blues Rock artist, Hamish Anderson

Bio

After being named one of Yahoo! Music's "Top Ten Best New Artist," Australia's roots rock artist, Hamish Anderson performed 11 sets during SXSW (2017) opened for Vintage Trouble, Jared & The Mill, Low Cut Connie and toured the US as well as appeared at US festivals such as Firefly, Echo Park Rising, Mountain Jam, High Sierra, Big Blues Bender, Summerfest, Telluride Blues & Brews Festival (MainStage on Saturday and opened for Drive By Truckers late night) and Canada's RBC Bluesfest Ottawa. He was featured as a Taco Bell "Feed the Beat" artist and KCRW's Morning Becomes Eclectic with his single,  "U", which was profiled also on NPR Music's Heavy Rotation along with his entire album, Trouble. 

In 2018, NPR also profiled Hamish's album a year after it was released on Here & Now/DJ Sessions via Anne Litt from KCRW. This year, he completed the recording of his second album, did a 3 week festival tour in Europe, and performed at Bottlerock Napa Valley, CA and also appeared at KCRW's Chinatown Summer Nights series, Madame Siam, KCSN's Live at the Village in Topanga, CA and Eden Roc on  in Miami, FL in support of his new single, "No Good" https://ffm.to/nogood — which was immediately added to Spotify's Official Nu Blues playlist and Apple Music Japan's Best of the Week upon launch. 

His video for "No Good" premiered on Billboard with a feature article about his album Out Of My Head (http://bit.ly/2Mx0rDf). This was followed by an east coast US tour.

He opened for Gary Clark Jr in April, 2019 in his home country of Australia and then returned to the US to appear at Beale Street Music Festival in Memphis, TN in May and release his new album. Since then, he has appeared at the Redondo Beach Music Series in July, Mont Tremblant Music Fest in Quebec, Canada, did a month long headlining European tour, and started this year opening for the legendary George Thorogood in Australia.

You can keep up with Hamish at www.hamishandersonmusic.com

Website

Expertise

Interests

Location

los angeles, ca
---
Recent Submissions
Hi Hamish...nice music video.  I liked what you're doing there with being the spectator in the background.  Overall i think it's a quality submission.  This one's really close for me.  One thought I had here that I find in a lot of songs that just miss for me are sometimes missing what I call the 2nd melody.  This also applies from pop songs, to the most pitchfork cool indie.  I actually wrote a whole post on this if you want to check out here: https://www.benjamingroff.com/blog/writing-better-verses.  Overall though I really did like this but not sure if I'm quite over the top with the song for the We Are: The Guard website.  But I think you're doing the right thing with Fluence submissions (and SubmitHub is good too).  There's also some Spotify playlisting strategies too I would suggest but too long to write about here.  But they are included in a 70 video module release course that I just released if you want to check out (i'll give you an additional discount code of BENJAMIN10 if you want to use).  it's here at benjamingroff.teachable.com  Definitely quality and nice work.  Benjamin. 
A lushly entrancing vocal presence guides along melodic, hazy guitar twangs to make for an enticing beginning. Aesthetically, I'm fondly reminded of Wilco. The "out of my head," refrain makes for a comforting reference point, structurally. I'm also reminded of Matthew Sweet upon the hook at 01:19 -- with the added vocal vibrancy and acoustical shimmer playing effectively. "Out of My Head" is an instantly engaging, continuously melodic success. Thanks for submitting! I look forward to sharing this.
The video tells a story differently than the song does. Which is rather interesting. From a listening perspective, I enjoy this song. It has a Van Morrison feel to it. Makes me curious what the rest of your songbook sounds like. 
Six feet people!

It's nice to hear great songwriting. Really interesting chord progression and the arrangement is tastefully sparse.

It sounds a touch muddy via YouTube but other than that, no technical complaints.

Just so you know, my audience is a bunch of synth-heads and I think my profile even lists electronic genres exclusively, but I'll go ahead and share this. Hopefully it'll get you a few more well-deserved views/spins, but it's not exactly in my wheelhouse.

But hey, a great song is a great song!


Hello! I absolutely loved the song. I felt that the guitar really became the centerpiece of the track and made it memorable. Vocals sounded, drums sounded great, and I have no complaints or ways for you to improve it. Good luck with the release :) 
The fuzz guitar tone is amazing. It brings that classic feel to the modern sound. Love a good guitar solo too.
Quality video focuses on the talent as well. 
I like this tune. And I love the Jim Morrison vibe you have going on. Nice sound, tune, and mood you're rocking out with. Your video looks great and your song really flows well. Nice guitar work as well. There's a Joe Bonamassa meets Oasis feel to this song. 
This is good stuff! We need more fuzz and organ in today's music. And cowbell, too. Good.

Now that you've got the song(s), it's time to start cutting through the noise. What's the plan (other than sending stuff to me, that is.) 

If you send a high-quality MP3 to alan@edge.ca I'll see what I can do about getting this some feature radio play in Toronto. Meanwhile, I'll share this on my social networks. That'll be good for at least 100,000 people.

Great tone and fuzz with a retro yet timeless songwriting quality to it. Catchy songwriting, good hooks and enjoyable guitar solo. Video is totally pro too so nice work all around. It looks like you're doing something right as the video has a decent amount of views and your Spotify plays / monthly listeners are all impressive. 

For starters,I would suggest by including lyrics and links to your socials as this is your elevator pitch in front of the right people so you want to provide as much info as possible in a clear and concise manner and make it as easy as possible for anyone to learn more if they'd like.  I would also suggest putting all of your music on bandcamp, perhaps as pay what you want to build a fanbase as that is the #1 site for indie music fans to discover and purchase music plus they pay artists the best rates. Also, be sure to use all of the available and FREE artist tools across the DSPs like Spotify for Artists, Apple Music for Artists, Amazon Music for Artists and Bandcamp's artist platform as these will provide great insight into your fanbase, how your music is performing and allow you to optimize your profiles and pitch for inclusion on playlists in certain instances. If you're looking for more promotion and coverage on blogs you should consider hiring a publicist or a marketing firm to help with the release of your next single and/or album. If you want to get signed to a label, you seem to have a lot of the right tools in place so make sure you're playing live as much as possible and with acts bigger than yourself to continue to grow and get noticed. Best of luck! 
The band's signature sound of driving guitars, blues-based warm ups and sophisticated acoustic jazz recalls the golden ages of glam rock and blues. They could easily have been laid down back in the 1970s and 80s. 

Maybe the final solo is a little bit too long for my taste, yet it blends perfectly natural with the rest of the song. Great music and very powerful performance with depth to the sound stage, giving it a "live" feel. The band creates a spontaneous atmosphere and unique sound that combines many different elements of blues and rock.

The song is a must for acoustic blues listeners and anyone else looking for a fine sounding song to add to the playlist. Definitely enjoyed this track and I would love to hear more from this artist in the future!

Thanks for sharing your music with me!
Hello!

Wow, what a song! I loved everything about the track and honestly, there's not a bad thing about it. I'll be sharing this on Twitter promptly. Best of luck!
Definitely a radio-ready rock song. Great guitar work. We will share the tour news on our socials for you.  (Unfortunatly I am unavailable on Nov 1 for the NYC show)
Cool tune! I dig the bass and drum groove. Sweet solo too. Where can I hear your other songs?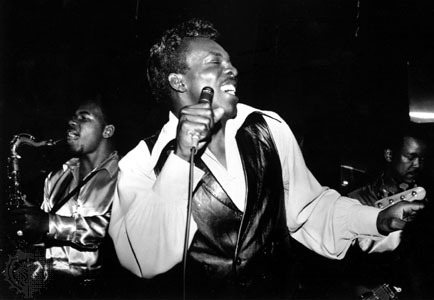 A great work from down under. A solid performance from this trio and a compelling video. Really nice effort and thanks for sharing.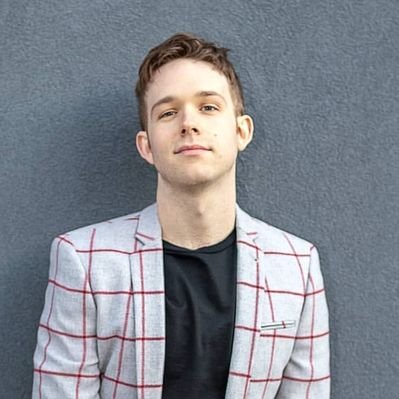 This is cool. You clearly have talent as a performer, songwriter, and a product overall (take that how you will). I get what this is, and I think there is an audience for it. I would say that for me, there should be just a little something extra to make your songs stand out from the crowd, but I definitely feel it's in a good place and on the right track.
Solid production and vocals. I love his voice and have listened to his music in the past. I don't love it but like this song a lot. Look forward to hearing more from him in the future! 
I really like this song.  I think that it is great.  It is catchy, and will easily be a hit.  It was a lot of fun to listen to.  I would love to play it on my station. 
Ain't nothing wrong with this. I think it's fantastic from all angles. If you send a high quality MP3 to alan@alancross.ca I'll make sure this gets on my Toronto radio show and as part of my weekly music picks on Global-TV's website.
Well-shot music video with a lot of talent and catchy songwriting on display. Everything looks super pro and it seems like you're already well on your way to making a name for yourself. I don't have too many suggestions since the whole presentation looks great and you clearly have some sort of team behind you already. Perhaps put your music on Bandcamp as that's a great outlet for independent artists and consider hiring a publicist / college radio promo company to work the singles / upcoming album if you haven't already. Best of luck!
I'm a big fan of guitar and rock so loving this very-Tom-Petty sounding track.  Send a high quality mp3 to andrea@aspenbeat.com with 'Fluence Request - Artist Name - Track Title' in the subject line and I'll add it to playlists and shows.  Already added to my Aspenbeat 'New Music Gems' playlist on Spotify here https://open.spotify.com/user/aspenbeat/playlist/0w0QfIQf4FchpvIAiXWyOD?si=cPdpCwmqTbmsLZBC0_11CQ, follow as you can on Spotify and socials.
Will look to catch a live show sometime soon, I'm a fan!  Thanks for introducing me to your music and for the submission!