Goetz Oestlind
Title

Goetz Oestlind Composer & Pianist

Bio

Goetz Oestlind (*1977) studied piano under Conrad Hansen's alumni Gisela Stumme and Prof. Lev Natochenny. He completed his studies of Applied Cultural Studies with a Master's degree (M.A.) and earned his Ph.D. with a dissertation on "Counterpoint in Film Music". Götz Östlind's compositions are inspired by the Romantic era, his works arouse desire and create drama, and they touch deep down inside:

"For me and for the power of music, it is the greatest gift of all when my songs capture the listener's heart."

In the fast-moving ages we live in, we are continuously distracted by the outer dominance of our professional and private life – from our essence, our personal wishes and talents. In 2013, Götz Östlind gained sustainable access to his inherent gift of composition.

As if looking out of a new window, the compositions convey the overwhelming power of music, the intense energy of sounds in a most vivid manner and can almost be experienced visually. The works talk about true and touching emotions: about the emotion of passion, about bright and dark emotions, about the sensitivity and veracity of the soul.

In 2009, he and David Harrington formed "David & Götz" (www.davidandgoetz.com). The piano duo performs its brilliant show, at two Concert Grands, in German theatres, city and concert halls. They go on concert tours abroad, with recent highlights among others in Moscow, Tokyo and Dubai.

Website

Expertise

Interests

Location

Hamburg
---
Recent Submissions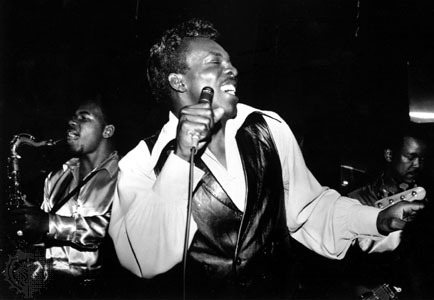 A beautiful performance and a lovely video. Unlike anything that I have been asked to review on fluence. A job well done and I've included the track on my Perfect Work playlist on Spotify. Thanks for sharing.
Wow, bowled over by this composition, it is so rare to find a modern composer in this style like yourself!  Have added this to a new 'Aspenbeat Classical' playlist I just created, and listened and added another of your tracks, 'Out Of Trust' to my SPotify 'New Gems' playlist (please follow us there: https://open.spotify.com/user/aspenbeat/playlist/0w0QfIQf4FchpvIAiXWyOD?si=qgoZ7qutSfaaAZtQDCpNNA).  Will include your music on upcoming shows and introduce the Aspen audience to you if they are not yet familiar.  Please send high quailty mp3s of this and 'Out Of Trust' to andrea@aspenbeat.com with 'Fluence Request - Artist Name - Track Title' in the subject line.  Also let us know how to pronounce your name!
This sonata is beautiful, engaging, and so old school , I can't even believe it was composed prior to the romantic composers period of the 1800s.  Love the video of you alone in the concert hall, brilliant idea.  Thanks so much for introducing me to your music, thanks for your submission and we'll help spread the word ;)
Lovely and impassioned! It's been awhile since I was immersed in classical music, but parts remind me of my favorite composer, Brahms.

Your Instagram link didn't work for me, but your website is wonderful. My fans have asked me for sheet music many times over the years, so I wanted to see how you do it — very well!

This isn't the type of thing I normally share, and not a perfect fit for my electronic music loving audience, but with my piano background, I think I can get away with it. Thanks for sharing it with me!