Matt Como
Title

The Como Brothers

Bio

Matt and Andrew Como are singer/songwriters from Long Island, NY who first appeared on the music scene in early 2012. The pop-rock duo has written, recorded, and released 2 albums, 5 EP's, and 2 singles. They have performed at the Hard Rock Café, Webster Hall, the Cutting Room, and Warped Tour at Nassau Coliseum.  Their music has appeared on many TV shows including E! Network's Keeping Up with the Kardashians, MTV's The Real World, and The Oxygen Channel's Best Ink. They have performed and recorded with drummers Steve Jordan & Aaron Sterling, bassist Sean Hurley, and keyboardist Andy Burton. The band is currently touring to promote their new single First Time, which will also be on their upcoming EP.

Website

Interests

Location

Mount Sinai, NY
---
Recent Submissions
From the moment the guitar kicked in, I was hooked. I started bouncing along to the groove and immediately felt lighter and happier. Very strong melodies, easily memorable, and a super catchy jam. This is definitely radio and playlist-ready with a wide appeal across genres. The lyric video is fun, equally as bright and further enhances the atmosphere of the song. Really digging this one! Como Brothers never disappoint!
This is a good piece of soulful, funk-tinged pop. Very upbeat and characterised by great vocals and a tight rhythm section. I can definitely envisage it being played on some more commercially-minded radio stations and potentially finding its way onto the sync industry radar. With my TV 'hat' on, regarding the lyric video itself, I'd say it's a pretty engaging visual. There are a few frames where the colour of the lyrics clashes slightly with the the action in the background - perhaps a case of there being too much going on when a certain lyrical hook is also being displayed. Overall though, the artistic visual design complements the lyrical content well, and as I say, makes for an engaging watch.
Hi guys! I LOVE the song, great job! I love the funkiness and overall catchiness of the song. If people haven't discovered you guys yet, they are in for a treat. Feel free to send me more new music in the future. Best of luck!
You guys knock it out of the park again.  The video is great and the song is super catchy.  I love it!  I would love to play it on my station. 
Solid song. Catchy little riff. Nice guitar solo as well.
If I had to nitpick, I feel like I heard the 'shooting star' chorus a little too often.


Absolutely great pop, rock, indie track. Catchy as hell and perfectly executed.  This song feels so refreshing against the backdrop of today's hits.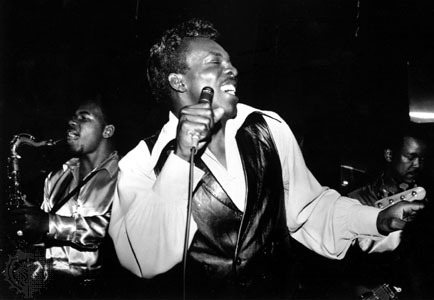 First, I really love the visuals. Great job on this video. Solid vocals and a sweet groove make this song a winner. Thanks for sharing and happy to spread the word! Really excited to hear more from Como Brothers.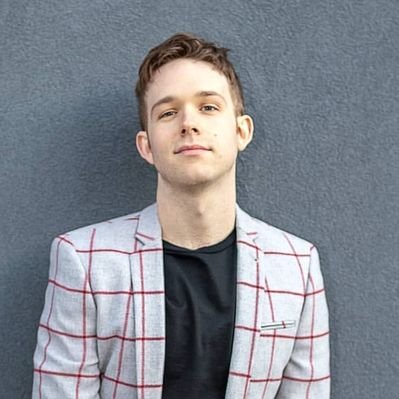 The only suggestion I have is that the recording quality sounds just a bit amateurish. I can't put my finger on exactly what makes it feel this way, but if this was taken up just a notch, if it was smoothed out a bit more or amped up a bit more it would feel like a potential hit from a cool new indie-pop act. Really good job on the chorus, it's so infectious.
Great to hear from you all!  Actually came across this track the other day at the top of one of the independent playlists that we pitch in my day job running Digital Promotions Group (DPG) that  used to be Koral Young ;)  Great indie pop track! Well produced too!  It's a bit too light pop for my personal style and taste right now, but I was just on your Spot profile and really enjoying See the Light and Money, will add those to playlists and shows coming up shortly here!  So glad to see you continue to find ways to promote your music on the streaming platforms, I think it all helps, even if not much financial return on investment quite yet, but I think you're setting yourselves up for the future when more and more people worldwide will be finding you on the platforms -- at least that's my vision of how it might work.  Thanks for getting in touch, continued good luck with your music!
Hey Como Brothers - really strong one here I think.  I"m not sure it's quite ticking all the boxes for me on the blog or publishing / label level but I do think it's really super solid.  If you can, I would definitely figure out how to get this to all the music supervisors or maybe finding someone to represent you on that end. These types of songs tend to always find their way to synchs and synch uses.  Even maybe looking at some micro synch agencies like Music Bed or Pump Audio might be a great thing to look at .  Hope that's helpful1  
Hi Como Brothers, well done tune with such heartfelt emotion, and the story behind it helped me understand how it came to be created, thanks for sharing that!  This particular track doesn't resonate with us but love what you all are doing, added 'On It' to our Spotify 'New Gems' playlist, follow Aspenbeat there as you can https://open.spotify.com/user/aspenbeat/playlist/0w0QfIQf4FchpvIAiXWyOD?si=nG7C7E_tRSyBttEEfJc1Ig
Please also send high quality mp3 of that track to andrea@aspenbeat.com with Fluence Request - Artist Name - Track Title' in the subject line. Keep on, keep on, keep on!  Believe in you all and your talent, and your tracks are perfect for singer-songwriter, acoustic, coffeehouse playlisters.  Thanks for your submission, keep in touch!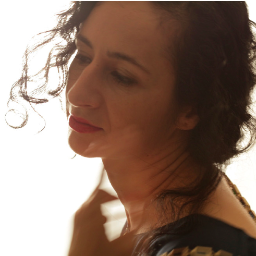 This is a very sweet song, and the production feels perfect for the sentiment. I don't have any suggestions to improve the production, which is rare for me - it's really just right. In terms of promo ideas, I guess the obvious thing would be to reach out to non-profits and brands who have communities around them of new-born babies. Your most heart-touched audience has to be new fathers - reaching them is your goal, so any organization that fathers are connected to is your target - from there, the rest will follow. 
I really like this! The music itself is beautiful, and the video is really captivating. Even though the song itself could easily be a love song, (which it sounds like it was) you guys gave it new meaning with the incorporation of the home videos and made it personal by having it be videos of you both. The story behind this is really beautiful too. Happy to work together on a feature and promote!
The Como Brothers band has always been great and this song is just beautiful.  It hits that sweet spot where is is uplifting enough to be sweet without being corny.  This song is beautiful and the music video is fantastic.  It made me think of all the things I did with my brothers growing up.  It really put a smile on my face.  I would love to play it on the station.  
Man this song is excellent! Well written and produced. It's an affirming Father and Son with such a sweet vibe. Well done. This is a must share!