C O S M I C O
Title

Greg Denn - Singer/Manager

Bio

"Nothing that matters has happened, but I think it will…" This line was written in the fallout of a motorcycle accident that made Greg Denn, the lead singer, into an amputee. But as Cohen says, "There's a crack in everything, that's how the light gets in."  Rehab was learning how to use his hand again on an old electric guitar whilst dangerously abusing opioids and writing blunt 60s vocal melodies over bouncy 80s rhythms. His brother, the drummer, heard some of the songs and waited, and waited, and waited for Greg to relearn walking and guitar again.

Two years later, in 2017, one month into walking again, Cosmico played their first show at Stubb's in Austin, TX with producer Chris "Frenchie" Smith in the audience.  Frenchie heard something special and made it his mission to help mold the sound and record the band at his studio, The Bubble. 

The record, Overthinker Know It All, was finished July 12th 2018. Two music videos are in the works as well as a 7" release. 

Sounds Like: If Lou Reed and the Cure got into a bar fight with The Waitresses and Coldplay

Website

Location

Austin
---
Recent Submissions
Thanks very much for the submission. Sounds like a good song overall. Instrumentations, atmospherics and arrangements are all really good. It's hard to pinpoint the exact thing I'm thinking here, but it sounds like one aspect could use improvement: the verse vocals. Quite specifically the approach to them. Not to say they're in any way bad, but it's kind of speak-singing. It almost feels like that treatment during those portions of the song don't quite fit everything else that's working so well here. It might be worth trying a few different approaches to the vocals on the verse sections. The chorus vocals and any other vocals are all good and all work. Just feels like a different approach during the verses would really help this song. Thanks!
Thanks for the submission. I like the track but it feels a little flat, like a little muddy maybe? It might just be soundcloud but it sounds like its lacking a bit of punch, almost like a live recording? Enjoying the vibe though, and there are a lot of sites covering this kind of psych sound. You can use Hype Machine to make a list of blogs that have covered similar artists to yourself and then reach out to them and try and arrange some content. Remember to be personal and give them plenty of time AHEAD of the release date for them to hear your work. Good luck! 
Reminded me of ride and stone roses... kinda dug it. Not normally a big fan of indie rock but this was a solid track. Thumbs up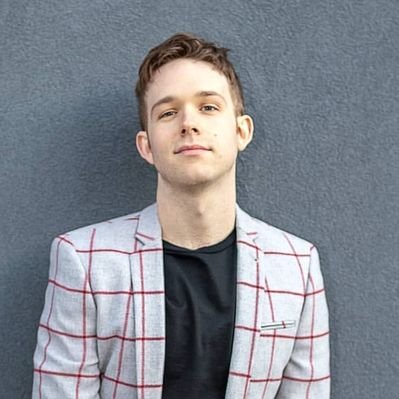 Very cool track. I've heard things like this before, but you still had a voice all your own and made an interesting song that held me until the end. Good job on this one!
I kinda like this one better. Then again, though, I'm a fan of old school stuff like Robyn Hitchcock and Lloyd Cole. This means this song goes right now the middle for me. Nice.

Same advice applies as the last song. With this one, though, send me a high-quality MP3 and I'll see if I can get this featured on my daily radio show on 102.1 the Edge/Toronto. I have a Wednesday segment called Undiscovered Gem and this would fit nicely.

I'm at alan@edge.ca 

Well-written and executed song that has a good hook and mainstream appeal. The pitch / description is great too as are your artist photos. I would definitely make sure you put your music on Bandcamp in addition to streaming services and consider hiring a publicist to help work your first release along with making a music video or some sort of visual content for the singles. Touring is crucial so make sure to get out and play live as much as possible in a strategic manner and work on building a local fanbase so you can play the right regional shows too. The fact that you have a physical release is already a good start so work on pitching your upcoming singles to the proper press and streaming outlets (Spotify for Artists has a new feature) and best of luck! 
Nice stuff. No notes from me on songwriting or performance. Stylistically, I'm not sure where it fits in today's radio landscape, but in the era of streaming, that doesn't matter as much as it used to. More on that in a bit.

Now some questions.

1. What are your career goals? Radio play? Recording? Licensing and syncs? Income from a publishing deal? Soundtracks? (I can see that one working well for obvious reasons.) All these paths need to be investigated.

2. Your social media strategy will be key. Make sure that you reply to every comment that may come in. Turn early fans into evangelists, especially the ones who contributed to this video. Get them to spread the word.  

3. If you don't already, get someone to handle getting your material on streaming music services, especially someone who knows how to get your songs on the best and music influential new music/new discovery playlists. They're becoming increasingly important. Ask Drake what it's like to benefit from clever playlist placement. 

4. If radio airplay is important to you, get a radio plugger. They know how to get to the right music directors. Work with both campus stations, public radio and commercial alternative/AAA radio. 

5. Make friends with as many bloggers as possible. Even the smallest want to think that they can discover The Next Big Thing. Every little bit of coverage helps.

6. How often do you play live? Nothing is better than having a group of strangers giving you real feedback in real time. But I have a feeling you knew that, right? 

7. And if budget allows it, try and get something up on YouTube. That's still the biggest source of music discovery in the known universe.

Glad to share this on my social networks. That should be good for about 100,000 people or so.

I enjoyed this song even more than the previous single and liked that it was more subdued / mid-tempo. 

The same advice applies to this song as the last one and it's good to see that your songwriting has a diverse quality to it. I think you have a very unique story as an amputee and with the right publicist could get a good amount of press telling your story (if you're comfortable with it) about how you overcame the odds and have translated that adversity into something positive and artistic.