Anticio Duke
Bio

A song writer and storyteller from the Midwest, The Sir Duke captures everyday life and crafts stories around these unique experiences. A native of Chicago with a witty delivery, his style spans from up tempo soul grooves to powerful political punch lines. Check out the single #DoingTheMost which illustrates the extent people go to for things.

Website

Location

Chicago
---
Recent Submissions
The quality of the lyrical flow is strong in this song - the sample hook is really nice as well. The video is well shot and edited. I love the overhead (drone?) shots especially. Is the narrative he's being chased and we don't know that until the end? Again, I really appreciate that you're trying to have a thoughtful message and not making rap focused on being a consumer. With the production quality it would be neat to see something shot downtown and with a larger cast. Keep up the great work!
The production on this track is really strong and you are really talented as an MC! Everything about the track and the video is super polished, with a really powerful message - particularly the visual at the end of the video. As you continue to promote this you may find it helpful to include the lyrics with the blurb below, I always appreciate that particularly with a topic like this where I really want to pay extra attention to the lyrics. The only thing I would change about this is the quote at the beginning - I would choose a quote from someone else instead of one from yourself.
Well produced video with well formed lyrics and storyline. Enjoyed the flow, the color and shots in the video. This was well produced both on the track side and the video. I really really liked this. I'm going to share it on our Facebook page. Very nice work and a surprisingly refreshing visual and audio experience. Well done.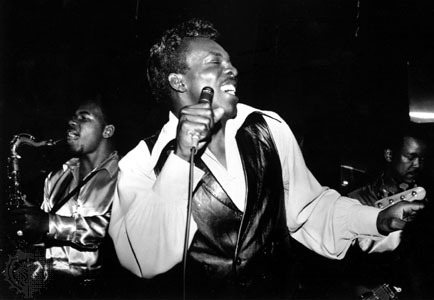 Some serious talent here. Compelling and timely video. Sobering lyrics. Great production. Fantastic work. Thanks for sharing. I'm happy to spread the word.
I really enjoy the positive message of this song. That's my main takeaway. I also really enjoyed the synth hook that plays over the chorus of "come and vibe with me". It's a bright synth line that reminds me of some of the more catchy DJ Khaled hooks. The bass drums are well tuned and the other percussion sounds really crisp. I think the chorus hook could be even more intricate. I think you could add a female vocalist with another phrase layered on top or even as a repeat. I also took the time to listen to "Far From Home". That track has such a cool sample! That high pitched...guitar hook? It sounds very fresh with the synth line under it. I think your general production is there and once you add some more vocal melodic elements you will be there! I really can't stress enough how much I appreciate your positive vibes. Keep it up!