tiphanie Doucet
Title

Singer-Songwriter, French US based, multi-instrumentalist, actress,

Bio

Globe trotting French songbird and multi-instrumentalist Tiphanie Doucet reveals her ethereal new EP and single each titled, 'Painted Blue'. 

After dropping the EP's first single 'You & I', a number of weeks ago, the track has already amassed over 20,000 listens on Spotify, 8,000 views on YouTube and gained exposure with the likes of Rollingstone France, Pop Matters and She Makes Music. The artist is now ready to release 'Painted Blue', produced and co-written by Simone Felice and David Baron, famous for their work with The Luminners, Bat for Lashes and Diana Demuth.
Tiphanie's ethereal and seductive vocals shine through in the single 'Painted Blue'. A simple piano ballad in which heartbreak is clearly evident in not only the lyrical content but the delivery. The accompanying music video provides a visual expression of the evocative and sorrowful single, showcasing her exquisite dancing skills. 

The 'Painted Blue' EP defines the evolution of Tiphanie Doucet's sound from a more traditional acoustic soundscape to a hauntingly atmospheric electronically influenced lullaby. Filled with somber beauty, the 'Painted Blue' EP is a hauntingly intimate window into the soul of Tiphanie Doucet. Writing from a place of inner turmoil, of pain, longing and loss, the music itself sits in contrast with the shadows cast by the personal lyrical content: "I am painting a landscape of songs that will describe how ripped, disconsolate, and destroyed my soul is after a man with a blue eye left me for "somebody new" with whom he is 'Lying on (his blue) couch'"

Tiphanie started her career as a dancer and actress having graduated from the renowned Ballet Conservatory in Paris, before going on to perform on the Canadian Voice being praised for her faultlessly emotional performances. Influenced by artists such as Bon Iver, Joni Mitchell, and Norah Jones, Tiphanie has amassed a strong body of singles since her 2017 debut.

Tiphanie Doucet infuses every track she releases with an unrelenting emotional vulnerability that is only amplified by her seductive yet sorrowful vocal delivery. The mature and evolved sound of 'Painted Blue' is a brave insight into her personal journey through heartbreak on foreign soil, and a perfect example of the talent that this artist possesses.

FB, IG, twitter @tiphaniedoucet

Website

Interests

Location

Jersey City
---
Recent Submissions
An well-directed and well-produced video, with Tiphanie taking centre stage as a genuine star. Some brilliant visuals here, and an engaging video narrative thread to complement the song. I'll make sure that I feature the track on my next Fresh Finds playlist, and will have a think about opportunities for the video to spread to a wider audience. Initial thoughts would be to submit to sites like The Line of Best Fit, The Most Radicalist, Acid Stag and Clash, who have a great track record in hosting video premieres by emerging artists. 
This is extremely pretty. Very nice video, too.

I know it's hard to rise above all the noise and competition, but you seem to be off to a good start. To make it easier, I'd consider hiring a publicist (if you haven't already) who can help your music cut through, including to music supervisors who might be looking for something like this for their projects.

Have you pitched to public radio like the BBC and the CBC in Canada? The CBC is often overlooked by foreign artists. What about a social media strategy? Are you responding to all comments that come in? That's essential when it comes to turning curious people into fans.

Tell you what: Send me a high-quality MP3 and I'll see if I can get you a spin on Canadian radio. Send it to alan@alancross.ca. I will also share this on my social networks, which is good for about 100,000 people.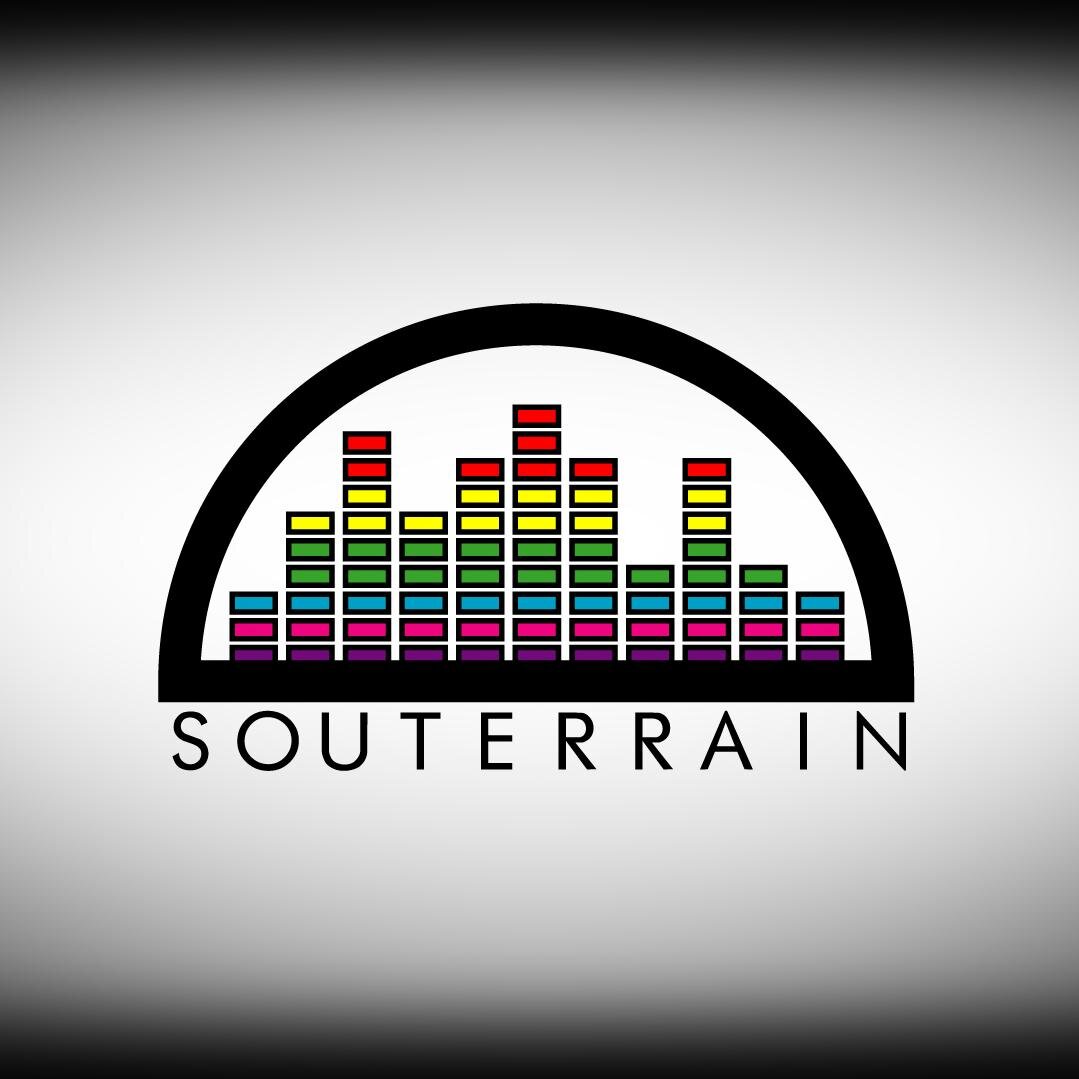 Hey Tiphanie, great to hear from you. Thank you so much for the update, I do keep an eye on your progress so its wonderful to hear steps are being made. Yes it is a long road but what would we learn if it was easy, right? All this work, testing and learning adds to our growth and resilience as humans, which will be invisible rewards such as new ideas, new lyrics, new stories etc. 
This is a really nice version and thoroughly enjoyed it. That stripped back feel made me connect with it more, it was almost so vulnerable that it build strength the further we went on the journey together. Strength in vulnerability. I totally agree with you abotu the vocals, I feel like you are super close and you are singing to me only which adds a whole other levels of feels. A track done this way can be used and re-used on many levels, you can play it live easily either online or in real life, we all know the words and timeing wise, its a great lifter of spirits. Well done for putting it together.
We are all anxious and worried at the moment, so we need musicians, creatives and artists to help us through. So in answer to your big quesiton... i think you already have the answer within you. I think it all depends on what the plans were for the project initially. If the aim of the artist was to benefit from touring or festival appearances then yes they may hold off but personally, and this is just me as a music fan, if an artist holds back their art when the world needs it most, then they are only in it for the money or have been stopped by their management / label (which is a money making business). In my social group, my friends and family have been through a lot recently but this morning when I went to take the dog out for her walk, I saw that one of my favourite artists Tom Misch released a new album. Amazing. It lifted my spirits and for the next hour, I could just immerse myself in his creation and be taken away deep into my mind, where its safe and nothing can hurt us. Most people listen to music to escape so maybe now is the time to really understand your growing fanbase. Ask them. Give them something to look forward to. I know you love playing live, however we now have to get even more creative. I'm sure you've seen a lot of musicians stream a few tracks in their home, could you do something similar? My friend Ellie Hall played a gig each night of last week in different rooms including her bathroom! She set up a virtual tip jar so people could pay her if they enjoyed it. How do you interact with your fans more during this time? Maybe they could help you with ideas? People love being asked for help so i'm sure you'd get plenty of advice. If you then played indoors or in a way that they suggested, they're more likely to stay connected and then tell their friends. Maybe do requests, maybe get them involved in the gig if they can do percussion or something simple? Maybe ask them to sing a verse of your new EP? It gives them something to do and makes that bond stronger. Let me know what you plan to do, im sure whatever you decide will be thought over and will be the best thing for you in your position right now. Keep doing your thing Tiphanie, artists will soon be looking to you to give them advice! Keep well and stay safe! C
Hey Tiphanie - thanks for the submission.  This is one of my favorite songs and really nice interpretation of it.  From a publishing perspective - of course, since this is a cover -there's not much i can do on that front. From a blog perspective - my experience with covers is that most blogs don't want to cover covers - so I wouldn't go overboard in pitching this to blogs, media outlets as it's really about original content.   But as far as promoting it - I'm sure (?) you could get some traction in making a YT video - setting up some targeted ads to appropriate audiences - including Cyndy Lauper maybe?   If i were you I'd also reach out to the original writers - maybe they'd share it on the socials.  Hope that's helpful.  p.s. in regards to holding on to releasing music - i think it's as long as it's high quality - you want to be releasing music consistently - so that's a yes from me. BTW if you have more questions, etc...I do have personal coaching and you can find me at this link: https://www.upwork.com/o/profiles/users/~01e36b6daa7af00a5a/ (sorry that's it's not less expensive).  Or you can find me at my website benjamin groff dot com
Great job, 
Vocals are nice and clean. Good transitions and good way to end the song for sync. You have opportunities for sync with this song. Love it....
Hi Tiphanie. Congrats on taking control of your own career. I see a lot of DIY artists doing great out there.
Ultimately it's the music business. And the owner running their own company, in the beginning, is always the best person to do it. Even if they need help. They will have the vested interest to push their dream forward much more than someone that's just doing it as a job. Also it's a lifelong career and you will see it that way. Whereas a manager is looking for short term profit.

Having said all that lets talk about the music. I thought it is a great song. I like it a lot. I love moody songs like this that take the listener on a journey. And I felt that from the music, production, but most importantly your vocal performance. All the elements worked together well to set the mood. I think this is a solid release for sure and you will do well with it.

As for my expertise in the business: Film/TV. Personally for my own company I currently wouln't have many opportunities to use this song. Where I see it as a great fit would be in a film. Could be an English film where a character is French. Or the protagonoists go to France. Some way to take advantage of the lyrics in both languages. If you can find a movie director that falls in love with it and they happen to have a project in which it would be a good fit, you may land a fantastic film placement.

Thanks again for sharing this with me. Really enjoyed the song and look forward to seeing/hearing more of your career and music. All the best!
I dig it! I'm really loving the production here... As I was listening, in my head I was thinking "I hope it builds here..." and it delivered. I'm always a fan of songs with more than one language. I'm a bit biased of course but definitely think some more organic, symphonic strings towards the second half could add a nice flavor. Perhaps for the live version. Another idea would be to add a short vocal line at the end to reiterate the point, but in a more intimate subdued manner not too dissimilar to how the track opens - a "All I want is you...." or a "You and I..." I'll shoot you an email with some Youtube channel playlist that might be worth looking into along with submissions contacts. Excited to hear more, and congrats with the Sofar shows!
Again, this is good. Keep plugging away, especially on the sync and social media stuff. You've got the talent. Now you've just got to run into a little good luck.

I take it you're based in New York, correct? Let me pass this around to a few people I know. They may have line on management.
Another great song from Tiphanie, with heart-warming vocals and further proof of some rich, cinematic production. This song has a real lift in the latter stages too, after a patient build, rewarding the listener for time spent with it. I feel that a site like syncrmusic.com would be a good bet for this track, not only to open up to some possible sync opportunities, but also some label avenues - I t's a strong enough record to put Tiphanie on a few radars. Overall, a fine progression from her Under The Sun album, released on streaming services last year, and a great benchmark for future material she sends our way!
Thank you for reaching out and submitting first and foremost. 

Starting out the mix on the track sounds solid. Good space between all of the elements and everything sounds clean, clear and wide. I like certain elements of the record and others I'm just not sure about. The intro I do like more sparse, but melodically it feels like it's missing something. As the record grows and moves forward I like the changes within the music and the vocal overall though. I just think the record could be as good sparse as it is full with all the instruments. I think the right producer could take this to another level. Your voice is great though and that is the key to your records so it just needs be showcased properly with the right production/sound. I think the synch/tv film area is a good space for you though definitely. One big thing for me was that the record sounds like it starts out late. Your engineer/producer needs to make sure you have a few seconds before to cue the song up so that it's not abruptly starting. I hope my feedback helps thank you!

Hi Tiphanie - thanks for the submission.  I do really like the song, your voice and the production is solid.  My overall hunch is that it might be a matter of time of just doing these songs time and time again with quality and building a fan base.  The French was also unexpected - and nice!  Overall thought I think you just need one more level to go to for the songs and your artistry to "stand out" one more level.  Not sure what that is - but keep in mind there are up to 50,000 songs (not an exaggeration) coming out everyday - so the trick is how to stand out from everything.  Hope that's helpful.  I wouldn't hire a PR company at this point.  I'd rather - if I were you put that $1,000 or whatever into building you audience on Spotify for followers.  There's a great course by Ari of Ari's Take for Spotify Growth that's worth looking into.  I would also use Submit Hub.  And be consistent with releasing etc...I think you could start building a nice base.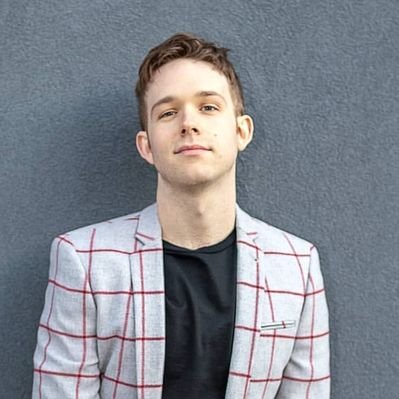 This is a pretty composition, but I think it needs...more. A great producer would be able to take this to the next level and turn it into something really special.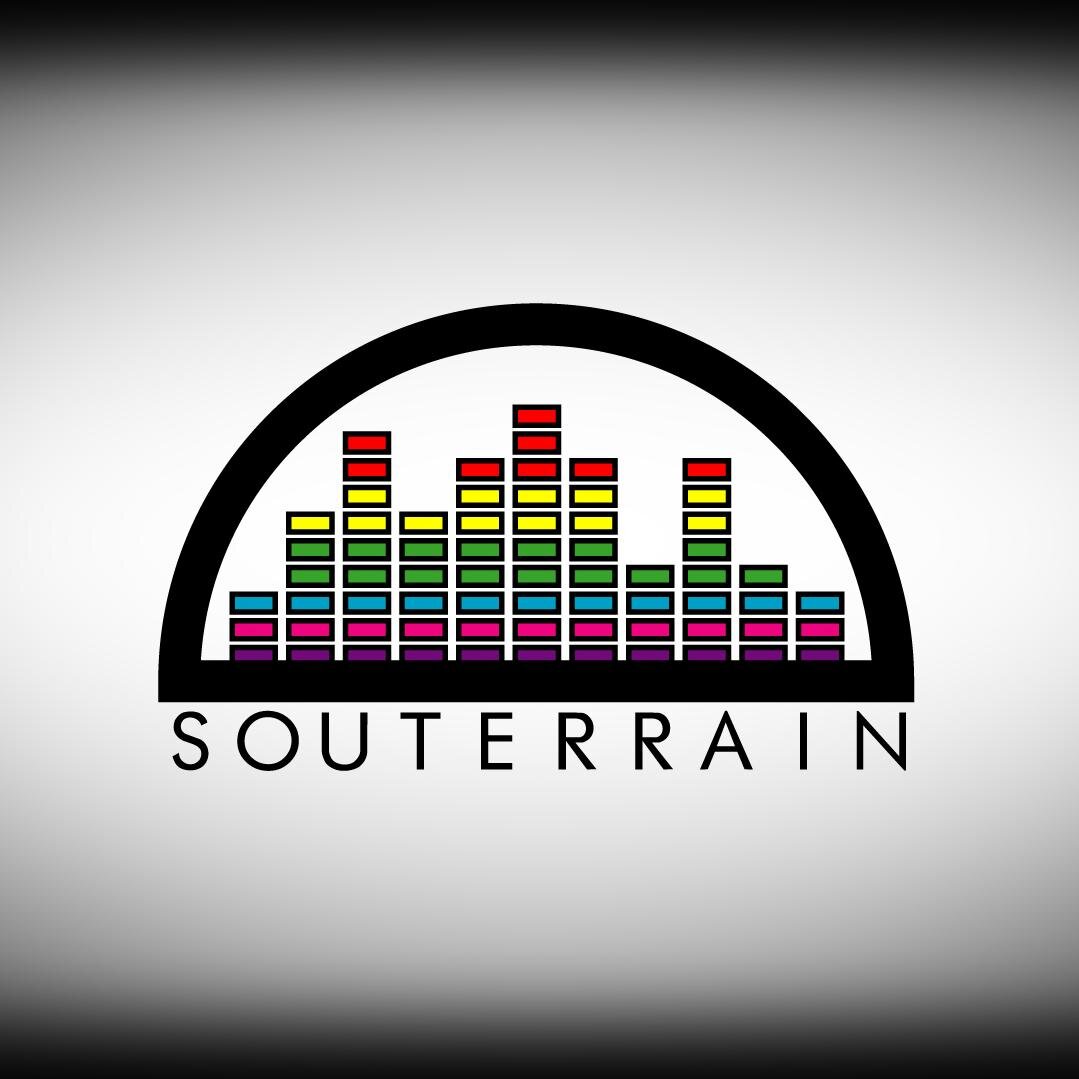 Hey Tiphanie, always great to hear from you. Another good track this one, very well mixed and sounding super professional. I am a big fan of the chorus in this one, its really uplifting and the bridge is super cool and chilled out. Its just a really good track, maybe my favourite of yours actually. I can just drift away with it, great walking and driving music in the summer. Is that the feedback you've got from others? my next question would be how can you marry up those feelings that i get with the song to something else, what other brands or small businesses could be aligned to how that song makes people feel? Small coffee shops, wellbeing companies, yoga retreats?
I am so pleased you are doing loads of really cool things, for me now its all about keeping the momentum up and always having something planned in the future, a show, an interview, blog review etc. The PR company should be able to help with that but yes you'll probably need to still keep doing some DIY!
I dont think I have any more contacts label wise but maybe booking agents would be your best bet, they would get you on festivals and on support slots that you wouldnt otherwise get on. Sofar sounds is great though, labels and agents look at them to see who they put on so its a great window. I've followed you on instagram now so i can keep track of your tour. 
I may have mentioned this before but always keep an eye on who coda agency pick up who i think have now merged into paradigm - their new signings page give you an idea of the artists who are going to go to the next level, watch where they play, what they do etc as the A&R people set up plans for the artist so if you connect yourself to them early, you could be part of that journey. One example could be their new signing Bridget Kearney & Benjamin Lazar Davis - hardly any spotify plays, in fact you have more, but they will now have plans to appear on different things which will propel them into bigger things. I would recommend now, while its early to reach out to them and maybe work on something together. If it feels right of course. 
So right now, maybe the contacts should be booking agents and other 'connected' artists rather than labels? Just a thought.
Anyway i hope that helps Tiphanie, another good track keep going! Chris
Well-written song with a lot of emotion though I feel this leans more towards the pop / adult contemporary genre over indie though the instrumentation is def a standout on this track. I looked at your EPK and would suggest hiring a professional designer to update it as it looks a bit dated. Seems like you're playing some good shows and markets so consider trying to meet with any industry professionals in the major markets. I would suggest including links to your social media profiles with your fluence submission and if you're not on Bandcamp already, add your music there. Consider making visual accompaniments / music videos for your songs too. Best of luck!
Lovely, intimate, emotional tune. Thank you for sharing your feelings with me and your audience. I am so glad to hear that you have found a college agent! That will help make this dream a reality by bringing in some income. If you can get into the college circuit, the money will follow. If you can build a following at colleges, a touring agent will come your way soon enough. Keep nurturing a fan base and put together a team of people that you trust. Be careful with publicists, as many will charge a lot and do very little. Find one that understands your vision and accepts your budget. I would be honored to hear some more tunes so please feel free to submit your strongest efforts and I will gladly spread the word. Please let me know if you need any merch to support your EP/album release and holler when you get your college gigs - some of those kids have lots of the parents cash to spend on a t-shirt or tote bag! Best of luck and I look forward to speaking with you again soon. 
Extremely pretty. No notes from me on songwriting, performance, or production. I do have some things you need to think about.

(1) If the budget allows, try to get something up on YouTube. Even a lyric video will do. That's still the biggest music discovery platform out there.

(2) Make sure this is available on all the other streaming music services beyond Spotify. TuneCore is a company that can make that happen for you.

(3) What's your social media strategy? You'll need to service all your fans across Facebook, Twitter and Instagram.

(4) Do you plan to take this to radio? Public radio would be your first best bet. 

(5) Good move approaching music supervisors, too. This song screams "sync!"

Great stuff. I hope to hear more from you.

Tiphanie thank you for reaching out and submitting. 

Starting out the mix on the track sounds like a rough demo, but I'm fine with that as long as I can still get an idea of the overall direction of the song. You show nice musicianship within the piano and strings and melodically the track is quite haunting and melancholy. Your voice really sounds great on here. Your performance is quite raw, but I like that since it works well with the lyrics/story. It's not a perfect composition, but it's quite vivid and I felt every line with how you delivered the lyric. It was sung as if you've been through this scenario or are going through it now which is important to me as a listener. I want to believe the performer has a real attachment to the lyric/concept. I do take all my submissions though Fluence if you'd like me to critique more. Thank you!

Hi Tipahanie, great to hear you again! I loved spending a few moments with you a while back. You are especially creative and over the top talented. Now to your latest song! The wonderfully economic arrangement of this song allows for your heartfelt, evocative vocal to really shine. I love the tone of your vocal. It really sucks you in. I may have an opportunity for you. Please send this song to me via email: jeffreyweber@me.com. If you could also send me Under My Sun, I would appreciate it. I want to submit these songs to a new artist I am working with from Australia. Her project will be recording in the summer of next year so there is some time. Please send me your contact information again. Cheers, Jeff
Thanks for the submission.
I really enjoyed the performance. I wished the arrangement had gone "somewhere" as it progressed.
I tend to listen with Film/TV synch licensing in mind as that is the area I specialize in. From that perspective the vibe is great, could easily sit under a scene. Lyrically however there are some specifics in there that could potentially compete with the story on screen.

So if this is not yet the final version I would recommend doing something the arrangement to further pull at the heartstrings with a build. As far as synchronization goes don't be afraid to pitch it to some music supervisors or filmmakers that you may know. It could just be what they may be looking for in the right scene.

Wishing you all the best with the release and your career.
Look forward to hearing more music from you in the future.

Best,
Pedro
Bonjour Tiphanie!
Thanks for reaching out and sharing this lovely track with me! I dig it! I agree with you in regards to your mix notes. I'm also wondering if other elements can be brought out more when the second verse starts. The somber melancholic piano opening screams licensing/sync! I'd definitely try reaching out to music supervisors and sharing this. It has a very cinematic element to it. Perhaps a good strategy upon release would be to shoot some sort of ephemeral music video to release at the same time. Re: recommendations, I'll think on this and get back to you - I definitely think you shouldn't just limit yourself to reaching out to Canandian entities. If you haven't already, I'd suggest reaching out to your Performing Rights Organization and see if they can recommended any contacts. Looking forward to listening to the rest of the EP later this week! Hope this helps! 
This is a GREAT song.  Beautiful vocal.  I love it.  

Don't release an EP.  There are 40k new tracks released every day.  Adding to the avalanche guarantees you will be lost in the noise.

30k streams is insignificant.  One million streams is the starting point.  If you don't know how you will get 1m streams on a track don't release it.  You need a strategy.  Press does not drive streams.  Touring does not drive streams.

You need a label and a plan.  Email me and I will connect you with Warner A&R.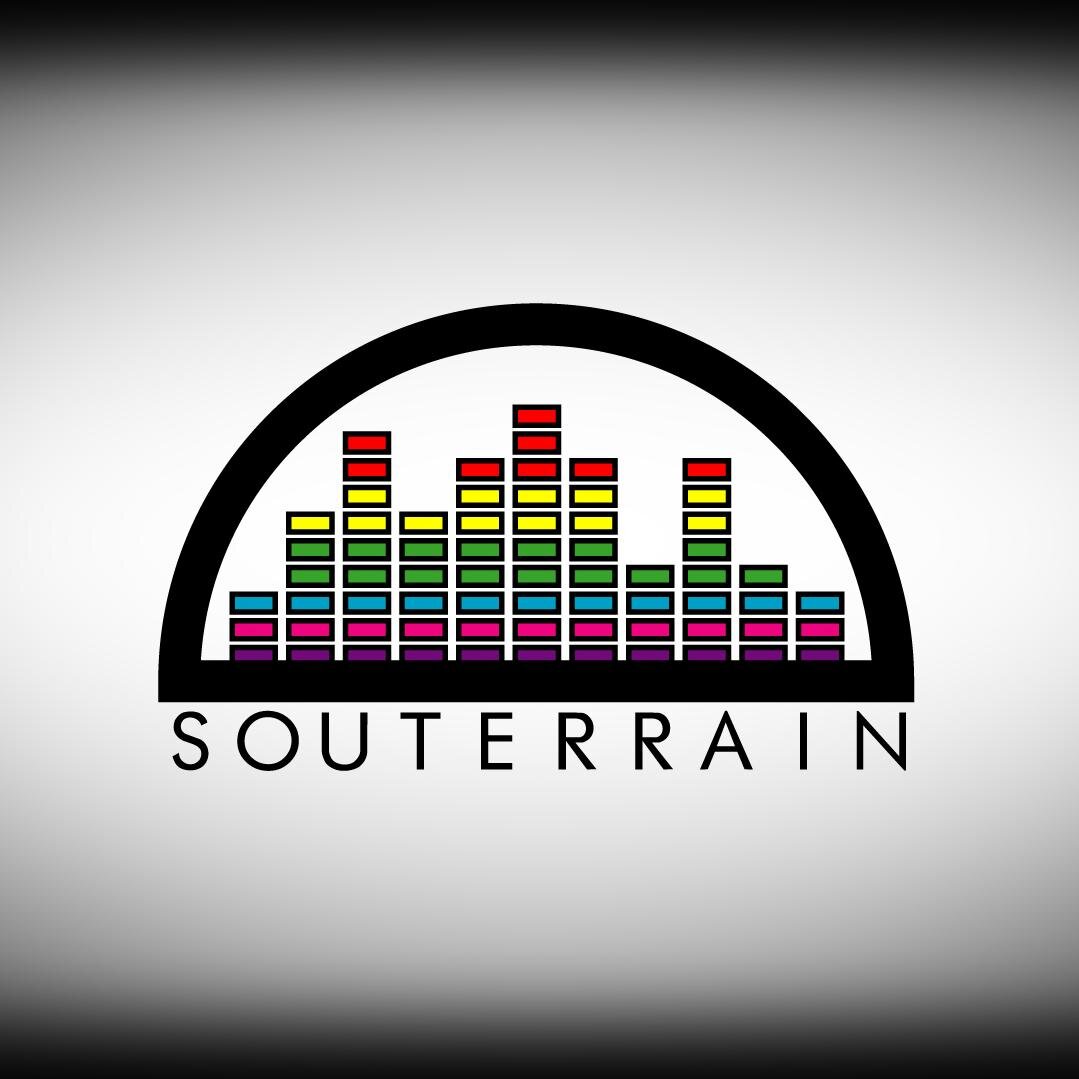 Hey Tiphanie, hows it going? Thanks again for sharing, its great to hear about all the activity youve been up to. I see on your Spotify bio that you made the jump to move to New York! How has it been? Such a brave jump, well done! How has it been? 
It sounds like you are doing all the right things, there should be regular progress and always lining the next thing up like a conveyor belt of activity, track, tour, live show, radio play, interview, blog, video, collaboration etc.
Again technically its bang on point, the mix is good, its airy, open, vulnerable and i can imagine when you perform it live, people are transfixed and quietly wander into their own memories and thoughts, which is ideal as you become their soundtrack. On your EP i really like 'Think Of Me' i think thats my favourite along with 'Under My Sun'
Have you tried submitting  a track to BBC Introducing yet? I would recommend that, again nothing to lose there. I think i mentioned sofar sounds shows, your sound is ideal for their intimate and secret gigs, in NY especially there should be loads of opportunities. I wouldnt worry so much about the numbers too much, its the quality of listener that counts. I've seen artists have a million plus plays and still be at the same (or sometimes below) the level you are at. You want listeners to share and buy into you as an artist, not just the one track and thats it. You want them to stick with you and be interested in what you're doing next, hence the need for momentum and at this stage of your career, always working on the next thing. Also, have you noticed who is on your 'fans also like' section on Spotify? Theres a producer on there called Caoilfhionn Rose, her track 'Unravelled' is brilliant and she may feature on the same playlists as you. Maybe get in touch with her and collaborate? Shes on Gondwana Records an indie label based in Manchester. Their sounds may fit you? The playlists you feature on and artists like you information has some little nuggets around names of indie lables, producers and contacts. Sometimes its all about utilising these platforms! For me, this track is crying out to be in an indie film, is that something worth looking into? In regards to contacts, i would also recommend researching other artists in and around your level to see who they are working with. In London have a look at Phoebe Katis, Francesca Mondi and The Naked Eye all indie artists, all very good. Again what are they doing to gain momentum? Their socials should paint a story. Label wise its pretty easy to get a list of independent UK ones, some are on wikipedia but i would focus on similar artists to you and research playlists info, about info and contact details - spend a day doing that and you should have a good batch of names to then contact proactively. 
Its great to hear your progress, hope that steers you in the right direction a little. Let me know how you get on via twitter or here if you like. Have a good day! Chris
First off thank you for submitting. Starting out the mix sounds like a very rough studio demo. There definitely needs to be some work done here. Right now there is a lot of mud coming in from frequencies fighting for space mainly in the backing track. The vox aren't too bad, but the music does overpower the vox at times. I like the kind of industrial production mixed with the warm pianos. I do wish there were some more changes within the melody though overall to keep things really moving forward. There is some solid musicianship shown within the track itself though. The male vocal performance is really solid. I like the tone and delivery a lot. Lyrically a nice story is told and I really liked the outro of the record where things get really big. I think if this were mixed better it could be really cool for a synch situation. I hope my feedback helps thanks again!
Really great dreamy indie pop music.  Loved this song.  I suggest aligning with a great indie label that can tap into the audience that would love what you are doing.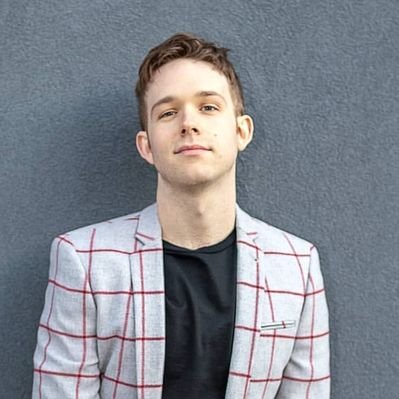 Very cool. Well done on this. I wish it had done a little more, just to mix things up, but it was a neat song. 
Hey The Racer...really liked this overall...enjoyable all the way through.  I'll send my editor at We Are: The Guard a note about this one and we'll either do a write up or add it to one of our playlists upon release.  
Hi Tiphanie...I generally really like this especially the musicality.  It reminds me a little bit of Mother Falcon who i work with.  (you might like them).   In the singer/songwriter/musciality space I think it's really strong.  I'm typically looking for more beat driven indie pop music...both on my blog and for what I'm looking to sign but I'll drop the song in my Best of Indie playlist on Spotify...we're still developing that but i know a lot of people go to check it out.  Hope that's helpful. I'll also start following on soundcloud : ) 
Hi Tiphanie...thanks for the submission.  I think it's a really nice singer/songwriter song  And also really beautiful voice and presentation here.  Simple but classic.  That being said from a label or publishing perspective (or for the blog we have at We Are: The Guard) I'm just not sure genre wise and thematically it's a fit for what we do and also the French part sounds beautiful but I'm mostly essentially looking for English works.  In the meantime if it's helpful, i gave you a follow back on soundcloud : ) and will keep an ear out for your latest.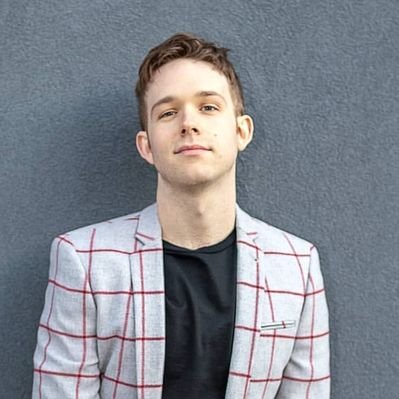 I liked this, though I'm not sure it stood out enough for me. Music is so crowded these days, you need to put something out there that really rises above the rest, and I think you have talent, but need to work toward being bigger, louder, or just better than others.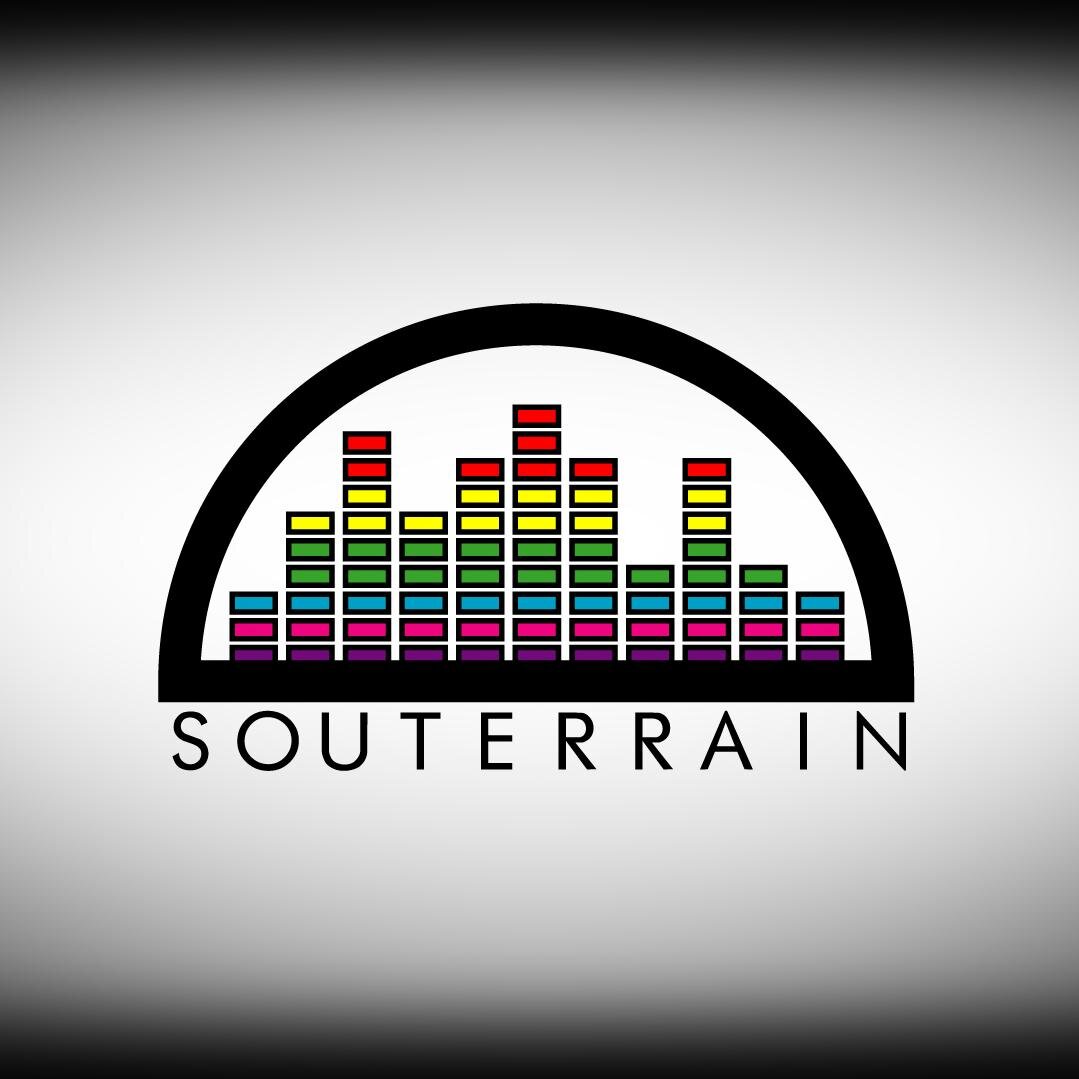 Hey Tiphanie, welcome back. Yes really enjoyed Under The Sun so pleased to see you are still performing some good songs. This one is just lovely! Really well recorded and performed. The fact that you did it in one take is impressive. I dont recall the original so i only have your version as a reference and i really enjoyed it. So last time we talked about understanding what success was for you and what parts of the process you do yourself so it seems as though you are a bit clearer on those which is great. Getting out and playing live is a passion of yours so lets focus on doing mroe of that. I may have mentioned this before but one thing to explore is to research a catchment area of a distance you are willing to travel to to play live. Find out what live music venues are in that radius and then make a list. Then have a look at who is playing at those shows and which promoters are regularly popping up. Whoever is playing at those venues, figure out which ones fit into your genre and be proactive and approach the promoter or the artist direct and ask to be included as support. This way you are showing an interest and actually doing some of the work for the promoter, they dont have to go out and find the support, you are already presenting yourself. Plus it gives you a good idea which promoters are worth working with going forward. Sofar sounds is another good one that gives unsigned and emerging artists a platform, Its the perfect environment for your sound. If you dont already know, they host shows all over the US and Europe but the audience doesnt know who is playing until they arrive so you'll be introduced to a whole new set of people. A chance to showcase your sound to a new group is an excellent opportunity i would recommend exploring. They can also produce a really good video of your performance for you to put on your social media. Their brand is getting quite well known so it would be a good collaboration at this stage in your career. 
You mentioned that you are still doing everything yourself but missing time. This is interesting as you do love doing it yourself but it may now be time to bring in some assistance. I suppose by this time you have got good at booking shows yourself and know what works and what doesnt, however unless you try something different, you may not see much change. It may feel uncomfortable to allow someone else to take charge of that area for you but i feel its defintely worth looking into. I think the PR stuff can wait for now and you can continue that yourself, but if you free that time sorting out booking shows, payment, venues, set length etc it allows you to to save energy for performing, creating, collaborating and building relationships with other artists which is key at this stage. If you have to pay for someone to help you with this, see it as an experiment for a year. See it as an investment in yourself rather than paying someone else. The time you will save by outsourcing this is probably worth it. Beside if you keep doing the same things in the same way, you'll just keep seeing the same results. Festival season will soon be on us and one possible aim for you is to play at as many as you can so that may be the first job for any new booking manager / booking agent. 
In regards to moving from NY, just be mindful of the reasons for moving, if its to get more creative space, be influenced by more things to write and perform, go for it. I hope that has helped a little, let me know how you get on and what you decide to do. All the best. Chris
A lovely, honest sounding tune with a beautiful voice and laid back vibe. Nice work! My advice would be to gig as much as possible and surround yourself with the right people and continue to network. It looks like you're working with a publicist and licensing agency now so that's a good start. Perhaps consider hiring the right manager to help connect you even more if you're looking to do this full time. Social media is of course really important these days so work on your online presence in an authentic way. The talent is definitely there, it's just about connecting the dots!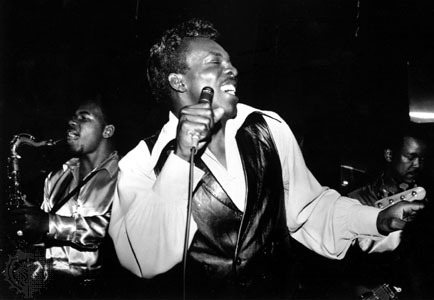 Truly lovely! I'm looking forward to featuring your work on future playlists. Please let me know when this track is available on Spotify. Thanks for sharing and great work!!
Good song! Thanks very much for the submission. So in direct response to your query here about advice for your career here's what I would have to say. I can see the vocal comparison to Norah Jones (in a good way, it's reminiscent but doesn't sound like you're copying her). I think this is a very good song. Pleasant to listen to, sweet and well sung. I think it's good, but I don't think it will stay with listeners or become catchy in the long-run. With a solid production, good voice and lyrics, really the most important component is one really memorable song. Any style of music can work, but it always come down to one song forcing its way into people's brains and insisting on staying there. That's I think the best thing for you in your career here. It'd be worth taking all the time necessary to try to find / create at least one song that has that kind of effect on listeners. If you can find that, things will come together quickly for you. Thanks again for the submission!
A really gorgeous song. The stripped-back warm instrumentation (that slightly reminds me of Nick Drake) never gets in the way of the beautifully sung vocals. This could work well for sync, as the track has plenty of space in the production and the lyrics have a positive message that could work well with various visuals.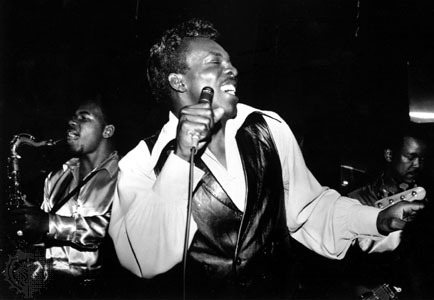 I really like this track. Will definitely include in some upcoming playlists. Thanks again for sharing!!
Hi Tiphanie...really nice and delicate song here.  I liked the intimacy of it and the way the song started and breathed.  I liked the idea of "The Other Side" too as a lyric concept.  Dug your voice and the recording i think works and supports the song.  I'm not sure if it's something for me for the We Are: The Guard website or for my roster but definitely enjoyed the song.  Listened twice!
You know I may know this song but I sure do appreciate another listen, especially as it showcases a voice so effervescent it could levitate. But the soft goodness does not end there as the playing is so tender and empathetic to the cooing all around it makes for a union that could soundtrack any chill time imaginable. I'll be posting this on our facebook page (/mp3hugger) straight away!