Micah Elloh
Bio

Brazilian born Singer/Songwriter living in Los Angeles

Website

Location

United States
---
Recent Submissions
Super catchy! Lots of energy, very accessible—I'd love to work together! Also a big fan of this single art. It's simple, but the branding is clear, and the color stripe across your face adds an extra dynamic. It's honestly a big part of why I chose to hit play, is how intriguing it is.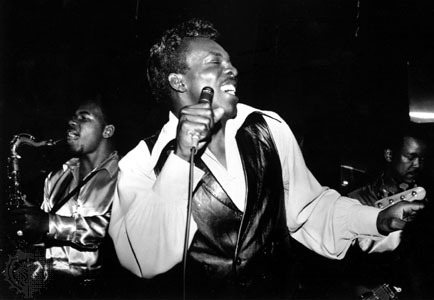 Super sweet vocals and a catchy track make this song a winner. Love the vibe and happy to spread the word. Thanks for sharing!
One of the best songs that I have heard in a long time.  The vocals and the track compliment each other.  (I would deepen the baseline for club play) other than that it is Major Label quality.  With proper Marketing of the Artist this would be a hit record.  It's a shame that's it's wasting away on Soundcloud. 

If you need help with Marketing send your EPK to warren@missjnyce.com. (I have 4 Platinum albums for Marketing sofar)

For more info visit niceandloud.com, missjnyce.com and DembowBeats.com 

Best,

Sent from the iPad of
Warren Decatur 
Consigliere , miss j NYce Management
Booking Agent niceandloud.com 

Maryland/ DC 443-653-0839 
New York 917-830-6923 
Las Vegas 702-546-9234
Hi Micah,
thanks for submitting your song Give Me More to me.
For starters, I'm very happy with the overall sound of it. It has a good rhythm, starts with a catchy hook Ed Sheeran would be jealous of and your voice reminds me of The Weekend, which is a good thing.
There are two things that in my opinion would make the song a little better: the instrument that's in right before the break (0:47) sounds a little off combined with the other instruments used. I'd suggest a deeper sound or something less hard and sharp.
Also, the snare in the last part of the song (around 2:30) is a bit to dry and sharp for me, I'd put an effect over it to make it softer, so it fits your voice better.

A good song, you're very talented, it is well written and the mixing has been done very professional. Thanks.
Victor
This track comes at the perfect time - it's a real summer road trip track that could go very far with a bit of airplay.

The chorus is punchy and catchy, and when it falls back into the verses, the vocals blend really nice with the music. 

Great work!
Hi Micah,

What a great track. When the chorus kicks it you really want to get up and groove! Do you have more tunes like these? I am happy to help get your music out there. I help artists get radio exposure and would love to discuss your options if you are hoping to get your music to mainstream radio. My email is shayne@stmedia.me and my website is http://stmedia.me

Well done
Shayne
Exciting song...definitely a party starter or refresher. DJs could be all over this one and crowds will rock with it. Well done!
Micah thank you for reaching out and submitting.

Mix sounds good, track hits well and all of the instrumental and vocal elements are clean, clear and spread out nicely within the mix. Performance-wise the song was delivered in a solid manner. I'm not blown away by the vox or anything, but I don't expect to be on a pop/island record like this since it's more about the vibe overall on the record. Melodically I thought it was pretty solid, but at times in the verses I felt like things could be a bit stronger. The chorus is strong though and it grabbed my attention. Lyrically I thought it was your general radio pop record so no surprises there. 

Overall a solid record I just feel like I've heard a million pop/island records with the same production style/vibe. I'm looking for what's next. 
This track is impressive. The vocals are good and the beat is strong, but the hook is actually really tight. I definitely hear some potential in you and I would definitely be interested in hearing some more. If I were you, I would start submitting your music to independent publishing companies as a songwriter and perhaps something from there could perhaps lead to a performance deal. Do you play your music live? Are you building an audience? How are you attracting fans? Do you send your music to blogs? Or independent radio stations? You should be asking yourself all of those questions because no label or pub house are interested in signing artists who have not developed a fan base on their own. You need an organic following at first, then you can find a career. I hope that helps and best to luck to you. Thank you for sharing your art with me. Cheers. 
Congratulations on your first release Micah!

Love your voice. The Melodyne/autotune stands out in spots but I don't think that's inappropriate for the style. The background high lines toward the end are particularly wonderful.

This is mastered really aggressively! Don't get me wrong — it's totally pro, but it would be safe to pull it back a dB or two and you'll still at least as loud as everything else. Anything more than -9 LUFS is overkill IMHO. Not that it necessarily sounds bad, but I think a little more openness in the sound would be a good thing.

Anyway, that's a done deal but the first thing I noticed as a mastering engineer!

As for the song, super catchy! The harmonies, builds, and overall energy flow really well. 

I'm happy to share it with my followers, and appreciate your sharing it with me! I'm going to go ahead and share SoundCloud through Twitter, because I know from experience that if I share your link, very few people will click through. At least with SoundCloud we'll get some plays, and people can click through to your profile to learn more.

A couple suggestions for future Fluence submissions:

1. Include the lyrics so we can follow along (I understood them just fine, but wasn't always focused on them)

2. Include a short, catchy description of the song or act that's easy to copy/paste for social media sharing. That way we don't have to strain our brain coming up with something clever, and you get to choose how you're presented to the world.