Psylhouette Psylhouette
Title

#Dreampop, #NewWave, #Shoegaze Influenced by Can, Slowdive, Mogwai. #Brighton #Berlin https://t.co/oUjOMyMTY3

Website

Location

Brighton, UK
---
Recent Submissions
"Border" touts an electro-tinged post-punk demeanor, with nonchalant vocals and a driving synth-bass leading the way. The "meet me" bit at 01:13 showcases the more effervescent chorus, the vocals achieving an anthemic sort of range through multi-layering and emotion. The transition back to the nonchalant verses works seamlessly. Chorus' re-entry at 02:30 plays just as well -- as does the "run ahead," repetition with spacey synths around 03:15. This track is a successful, melodic journey with a looking-forward lyrical perspective that fits the post-punk vibe well. Reminds me of New Order's electro/post-punk fusion. Nice work! I look forward to sharing via Obscure Sound. Also, since you marked needing help with promotion, feel free to email me at mike@obscuresound.com and inquire about my PR servicing's rates and success stories. Thanks for the submission! -Mike
Love this stuff! Ticks all my boxes. Are you based in Berlin, Brighton or somewhere else?

1. What are your career goals? Radio play? Recording? Licensing and synchs? Income from a publishing deal? All these paths need to be investigated.

2. Your social media strategy will be key. Make sure that you reply to every comment that may come in. Turn early fans into evangelists, especially the ones who contributed to this video. Get them to spread the word. 

3. If you don't already, get someone to handle getting your material on streaming music services, especially someone who knows how to get your songs on the best and music influential new music/new discovery playlists. They're becoming increasingly important. 

4. If radio airplay is important to you, get a radio plugger. They know how to get to the right music directors. Work with both campus stations, public radio and commercial alternative/AAA radio.

5. Make friends with as many bloggers as possible. Even the smallest want to think that they can discover The Next Big Thing. Every little bit of coverage helps.

6. Play live as much as possible. Nothing is better than having a group of strangers giving you real feedback in real time. But I have a feeling you knew that, right? 

7. If budget allows it, see if you can get something up on YouTube. That's still a major source of music discovery for many people.

8. How can I get a high-quality MP3 of this? I might be able to feature it on my Canadian radio show. (Think of me as the Canadian Steve Lamaq.)

I'll post this on my social networks. That's good for at least 100,000 people.


Nice track, Off to explore more, and have shared from our socials. Good luck moving forwards :)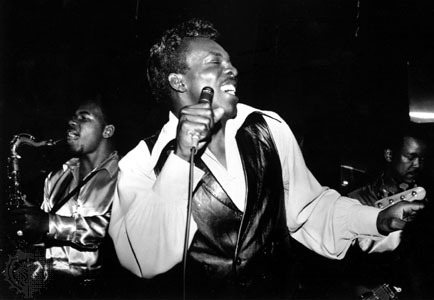 I really like this track (and wish it was available on Spotify). The song reminds me of the 2000 release by Dusty Trails (Vivian Trimble and Josephine Wiggs). Strong vocals and solid backing. Let me know if you post on Spotify and I'm happy to feature in upcoming playlists. Thanks for sharing!