natalie bancroft
---
Recent Submissions
I liked this, but I wasn't really in love. I think it needed to go somewhere else. I felt myself tuning out as it was a bit too slow for my taste and maybe didn't expand enough into a fully-formed complete idea.
Hey Natalie - really liked this from the start - the whole mysterious setting and great arrangement, vocal and song is all really strong - and the video too.  I'm just thinking how I can help out with this one but it just misses the zone for me as far as what I would post at We Are: The Guard or on the signing front.  I would say for me it's just a little bit on the theatrical side (not that that's a bad thing at all).  In other words - I wanted to say that I really appreciate this as a full piece - I just am not sure how I can help on beyond that.  But great work.  Maybe you want to try some YouTube advertising using AdSense and target fans of Enya, Sarah Brightman, etc?  Feel you could get a lot of mileage there with that and direct people to your Spotify artist profile  Just an idea.  If you set it up right you can really target very specifically by country, age, keywords (who people are listening to already) and you should be able to get that down to .01-.02 cents per view.  
Natalie! Lovely song and video.

I love how it eventually resolves to major, but only for a few seconds and we're back to the minor and mysterious.

Must have been a fun video to make! The dancing is wonderful, not that I'm in expert in these matters. Cool that you "got your feet wet" too so to speak! 😂

The ending section is really powerful, epic and yet enigmatic.

I think this is my favorite thing I've heard from you. Great work! I'm happy to share of course.

Happy holidays and all that good stuff!

Brian
Another beautiful track. Well done.

This screams movie placement to me. What have you done in regards to getting your material to music supervisors? 

Another question: What's going on with yours social media strategies? Are you implementing things that are spreading the word on what you do?

Finally, where else are you finding traction? If I know that, I can offer some recommensations.
Production values awesome on this strong, dramatic track.  Loud, clear and so well done.  Video makes me want to dance (be a ballerina).  The track doesn't resonate with us as much as we'd want it to, but we're personally not a fan of big dramatic instrumental backgrounds, except in musicals. To that end, the track sounds like it belongs in a theatrical production a la Phantom of the Opera or The Greatest Showman!  It is not in the current U.S. pop soundstyle, and would be tough to place marketing-wise because of that.  It ends incredibly abruptly so we're thinking you've only sent a partial track, so that makes it tough to give full feedback.  Very well done, and beautiful.  I got on Spotify and if I've got the right profile (had to guess), I really enjoy your other tracks there, and will include Gracias a la Vida on a playlist or show sometime soon.  Thanks for your submission, and good luck with your music! 
Beautifully shot music video with a lovely song to accompany it. For starters, I would suggest including the artist name in the title of the music video and include a link to your socials, website and streaming services to hear more music in the description of the video plus your Fluence description. I would also suggest including a short bio and lyrics with your Fluence description as this is your elevator pitch and your chance to be heard by industry people so you should give them as much important info in a concise manner as possible. If you're trying to get more visiblity around an upcoming video, single, album, etc. consider hiring a publicist who can help with a campaign and get it in front of press, etc. Once a video or song is out it's harder to build that momentum unless you're creating content that has the potential to go viral. A publicist is definitely a worthy investment especially if you have the budget for good looking music videos and you could also consider hiring marketing firm that could help manage / promote your next project. Also, playing live as much as possible to the right audience is definitely crucial to build a real fan base. Best of luck!
This song is amazing!  The melody the singing all of it is perfect.  I would love to play it on the station.  
Beautiful vocals as usual, even in a different language. Elegant sounds come from all angles.
First and foremost thank you for reaching out and submitting. 

Starting out Natalie's voice hit me instantly like thunder before a storm. She has a silky and haunting tone which evokes a sense of mystery and darkness. There are some wonderful harmonies throughout the piece that rumble the soul. The track really pushes forward like a Broadway show musically and emotionally. I hear classical mixed with what I would say is progressive melodies and cinematic production. I like the big drums and industrial aspects within the backing music. There are so many great elements mixed in to make this record. I had to listen to it twice. I have nothing, but praise for the piece. Please message me...
Sounded good but I don't listen to this kinda music not do I really understand it. Thumbs up tho. Strings sounded bomb. 🙌
Hi Natalie...thanks for the submission.  Really beautiful piece and great voice.  Sadly, I just don't have a place for it as far as what my daily activities are...i'm really looking for indie pop, pop, r&b, hip hop, electronic etc.  But I did enjoy the song...I'm sure you'll have some good success with it.  It's not also not my expertise in the genre and I'm not sure i have much comments to offer other than it sounds great!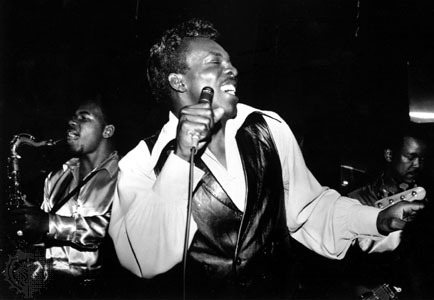 Powerful vocals and an interesting rhythmic twist on this classic track. I've added this song to my Late Night World Groove playlist on Spotify. https://spoti.fi/2toNO0M  Thanks for sharing!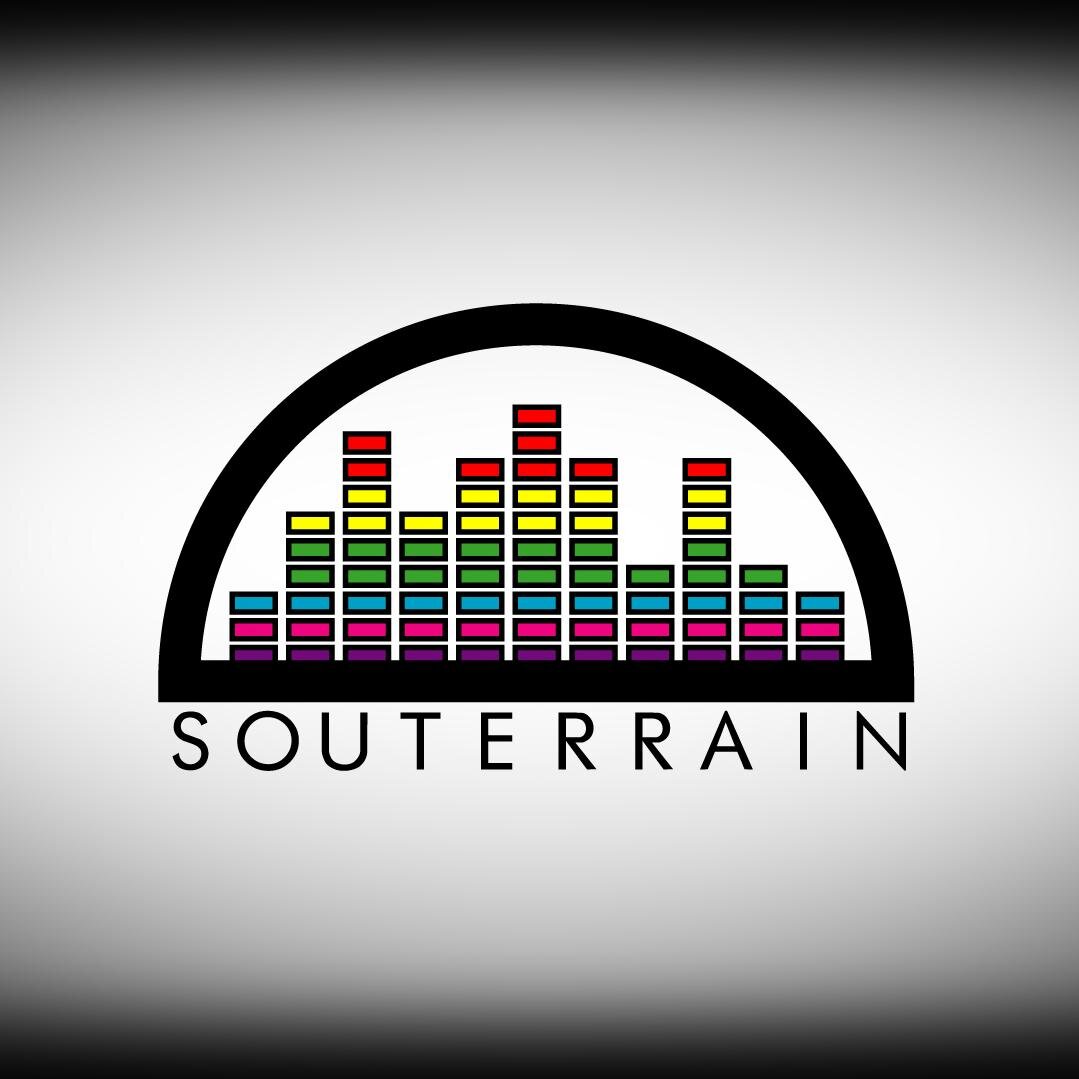 Blimey this is a bit good. Not really anything i'd listen to but i appreciate talent when i hear it. Quality vocals in your own language is one thing but then doing it in another is something else. Massive congratulations on putting this together. The harmonies are superb, easily the stand out thing on this track for me. The choir BV is also great. The ending is quite haunting actually and then finished with a glimmer of hope! Really well put together and always happy to share such talent. Please get out and do some live shows, the people need to hear you up close and personal. All the best, Chris
Another great performance and recording. Good luck with the ballet gig. And yes, I'll share this one again.
Beautiful rendition with great production that really puts the vocal talent on display. I think a visual piece would go well with this song to showcase the grandeur of the track. I would suggest hiring a publicist to get some local and national attention around your new single / album releases and to take advantage of your consistent output. Consider hiring a manager too who is connected who can help you get new opportunities with live shows, licensing deals, branded content, etc. best of luck!
I always have to turn down my speakers for your tracks! As I've mentioned before, the mastering feels way too aggressive for the genre. But now I'm just nagging... 😜

You've got quite a range! And you can roll your r's nicely 💪🏻.

Love the way the arrangement builds, and all those vocal touches are spectacular.

I'm a little confused though — you say all the vocals are yours, but then it says "live performance"? Clearly this isn't live.

Wow, you took it up yet another notch at the end. It sounds positively huge!

Happy to share of course. I hope this is the one that catches on! 🤞🏻

Brian.
Hey Natalie...I really like the vibes here...classy all around, the song, voice, production and video.  The only thing is that I just don't really work in this lane as far as jazz vocal standards.  I would think though there must be some great pockets for this in Spotify and such.  Really not sure I have much advice to offer. I saw that the video only had 98 views and i think you should be doing way better.  Have you ever looked into Google Adwords for Video.  I use it all the time to make sure people who I think would like a certain release are able to check it out via a pre roll YouTube ad.  More on that here...great results for the money spent in my opinion. https://www.google.com/landing/awv/?sourceid=awo&subid=us-en-ha-v_ads_hasearch  Hope ethat's helpful.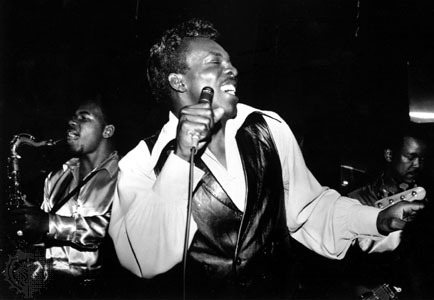 Great choice for a cover. Natalie's vocals are more than strong enough for this song. The usual great production and captivating video make this track another winner. Can't wait for Natalie's big breakout! Thanks for sharing and I'm going to include this in my "Cover Me Cool" playlist. https://open.spotify.com/user/playlistgiants/playlist/323eTj0Ftsp8767eUgZyNL?si=K5mjr6WfShaD3DJY8xVqAw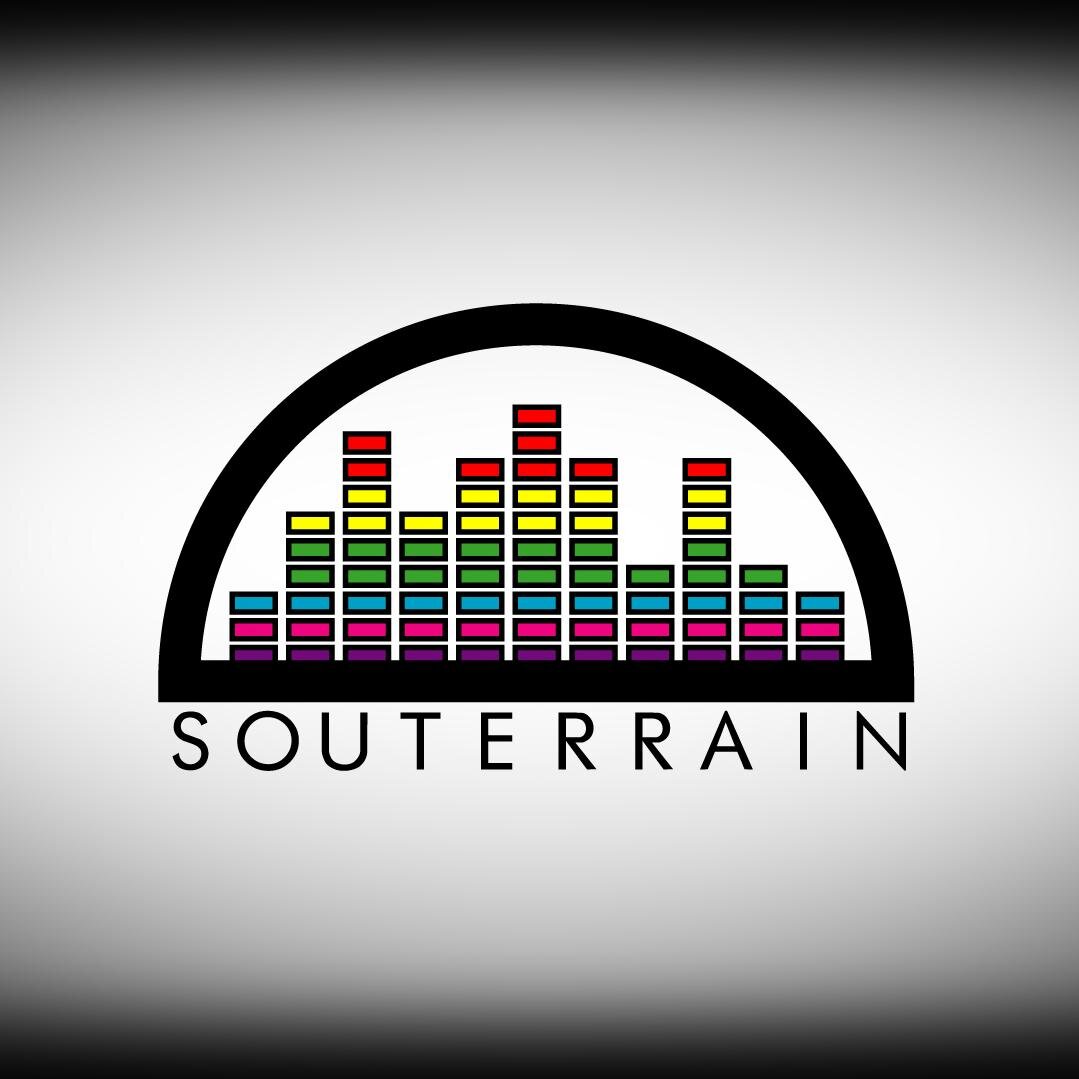 Thanks for sharing Natalie, i really enjoyed this. I think you've got something with the singing and dancers combo as a presentation for ths piece. I had a vision of you with band playing in a jazz club and you bring out dancers on some of the tracks to accompany the delivery of it. Of course, theres already plenty of avenues i've suggested before to explore so i wont repeat those but with a fresh year ahead of you, what are you aiming to achieve? What goals do you and your crew have? If you're a little stuck and just going through the motions, i'd love to offer you an hours worth of coaching. So if you want to have a chat about your project and put some extra sauce on it, just drop me an email and i'd love to support you in your journey. im on either hellominimalings@gmail.com or cjlovett4@gmail.com - have a wonderful weekend. Chris
Another good one. Love the noir-ish video, too. 

Any luck with sync placements? Like I've said in the past, this material is perfect for many different uses. Check out a company called Music Gateway. They seem like good guys and have a worldwide reach.

Try this site, too:  https://www.dittomusic.com/blog/how-to-submit-music-for-tv-and-film

I'll share this one, too.
Great song and the video perfectly captures the vibe of the track. I would suggest delivering your videos to Apple Music since you have a profile there for extra visibility. Consider using Vevo as well for a platform and boosting your videos on Facebook, instagram and twitter as a promotional tool. Target similar artists and you should see your fanbase grow a bit. Also consider hiring a publicist for your next video release to get a media partner or partners to support it. Best of luck!
Love the story intro! Really sets the tone.

The piano sounds warm and the sax sultry. And your voice sounds wonderful, as usual!

The horns and guitar really fill out the arrangement nicely. Talk about a quality cover! You've made it your own.

Sooner or later, one of these videos has to tickle YouTube's algorithm the right way. Maybe this will be the one that gets the attention it deserves!

I'm of course happy to share it. I'll queue it up for tomorrow!

Brian.

Artful and a pleasure to watch and listen to.   Send a high quality mp3 to andrea@aspenbeat.com with 'Fluence Request - Artist Name - Track TItle' in the subject line and I'll add to playlists and shows.  I've added to my  Aspenbeat 'Jazz From Aspen' Spotify playlist to start (it only has a few followers though).  Love the vocals and interpretation of this track. Right on all the way!  Thanks for your submission, good luck with your music!
Interesting take on the song. Hardly recognizable. Beautiful vocals. Nice spa feel to the instrumentation. Elegant.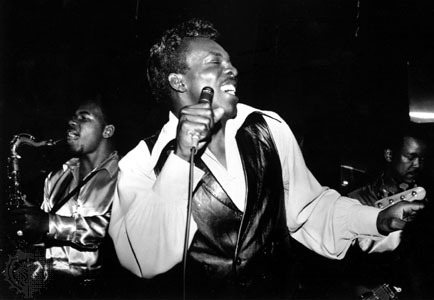 Natalie keeps cranking out the tunes in a consistently reliable manner. Top notch vocals as always on this impressive cover of Bastille's original. Great job and thanks for sharing.
Very cool. I was into the vibe of this song, and you clearly know how to make your vocals work for the music you want to make.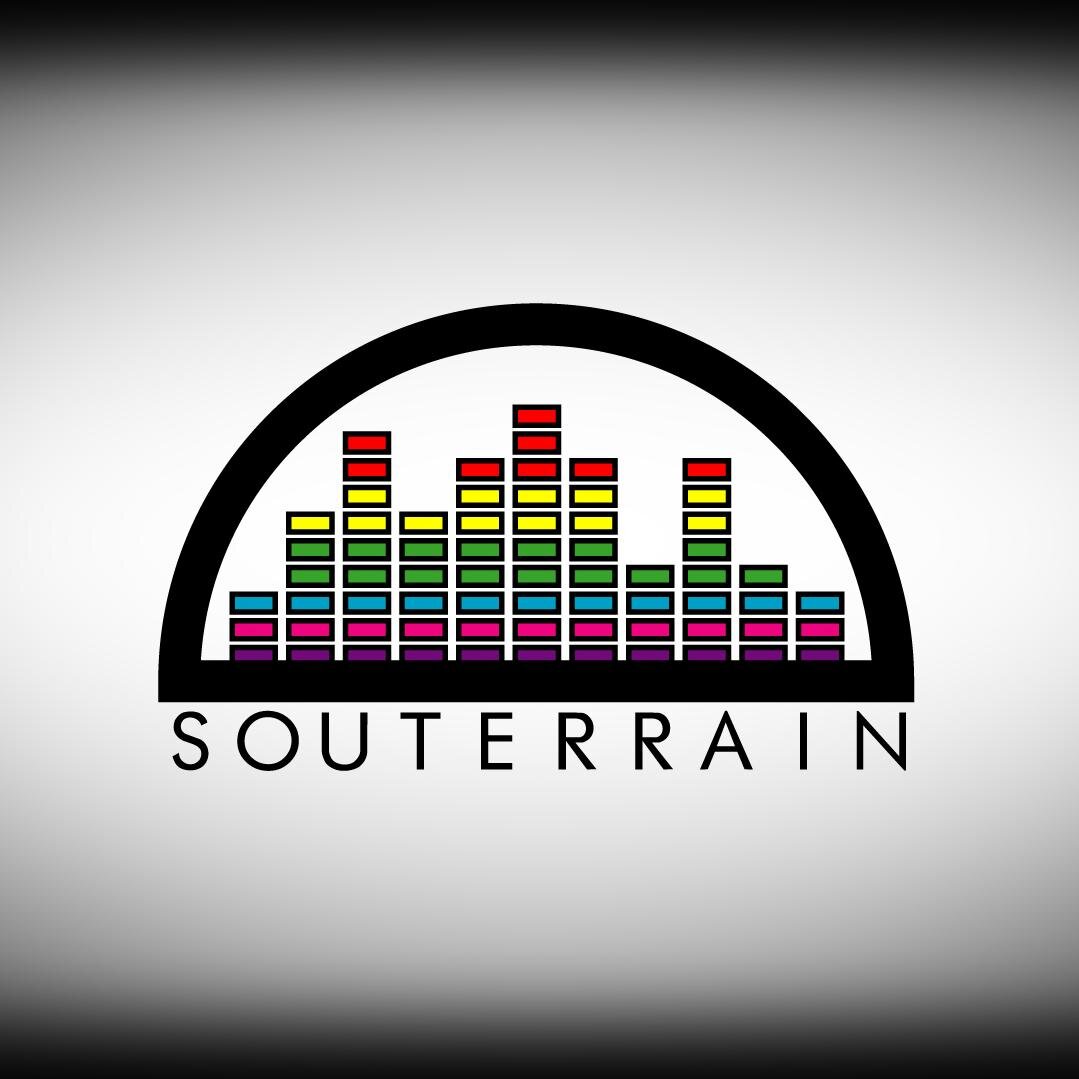 Hey Natalie, happy new year. This is a good reinvention of the original, really feeling the delicate tones and it feels really soothing. Its a very calm place to come. Throughout the piece i get the vibe that the listener can really connect with this on many levels, the vocals are, as always, on point and the strings are very strong. When the keys drop in and lead every now and then they add another element to it that just oozes class. Its all so well put together. Some similar type of tracks offer a bit of a creschendo at the back end and i was anticipating a bit of that so when it did just fade away i didnt know how to feel. On the second go around it works but my natural inclination was to expect a big climax, bringing everything together. Maybe an option if you're performing it live with full band? It would also look great with some of the choreography dance as well, i know you like to include that in some of your offerings. A total presentation for the senses!
Great to see you're still creating and delivering some really good stuff. What does 2019 have in store? What are your goals for this year? Look forward to seeing more from you soon!

Nice work, this. Frankly, I'm not much of a fan of Bastille--too over-produced for my tastes--but you've turned this into something quite lovely.

I know we've gone back and forth before, so I won't repeat anything I've said before other than to reinforce how your music might be perfect for certain types of licensing situations. Music supervisors are always looking for interesting covers for projects.

Again, I'll share this on my social networks.
Beautiful rendition of a great song. I really dig the artwork as well. This general sound really complements your voice and I think it's the right direction for your talents. Consider hiring a publicist to help you with your next single and perhaps making a music video for this track. I would also suggest including a short bio and more detailed description of the song (why you chose this song, any special instrumentation, etc.) and links to hear more of your music with your Fluence description. You should always make sure any pitches have as much info as possible in case people want to hear more. Best of luck!
Hi Natalie! I can't think Oblivion without thinking Elder Scrolls. You probably have no idea what I'm talking about. Clearly I haven't heard the original.

Lovely strings. Vocal seems quite loud. Something odd happening pitch-wise at 0:40.

Ooh I really like the way this builds, and the blue notes in the melody, which you execute soulfully!

In the melisma at 1:54, it feels like one of those notes should be a half-step higher! Anyhoo...

Wow it's gotten a lot louder by 2:33. The vocal level feels about right now, whereas up to this point it was clearly too high. I know I have to automate the level, and even the compressor threshold, to rise and fall with the rest of the arrangement.

Really beautiful singing at the climax!

I'll definitely share this! Right now in fact...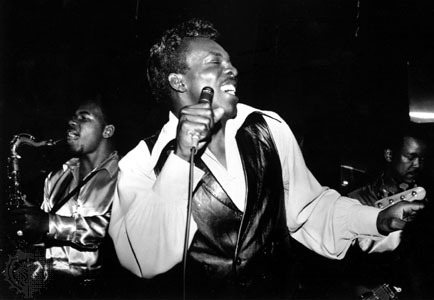 Just in time for the holidays comes this lovely track from Natalie Bancroft. A timeless feel that should fit perfectly on Christmas playlists for years to come. Thanks for sharing!!
This was so lovely! It's tough to do something different when it comes to xmas music as it feels like it's all been done before, but this is a great addition :-)
I had been looking forward to this and of course you don't disappoint! Presenting us with a crooner into the bargain to make for the warmest of Christmas sounds that is full of memories and nice little individual touches. The production is lush and the vocal chemistry is authentic, yep it stacks up with all the great renditions of this cherishable classic. Have a great holiday season, this will certainly help make ours be one to remember. I've added it to mp3hugger's 'Christmas 2018' playlist on spotify and a tweet is upcoming!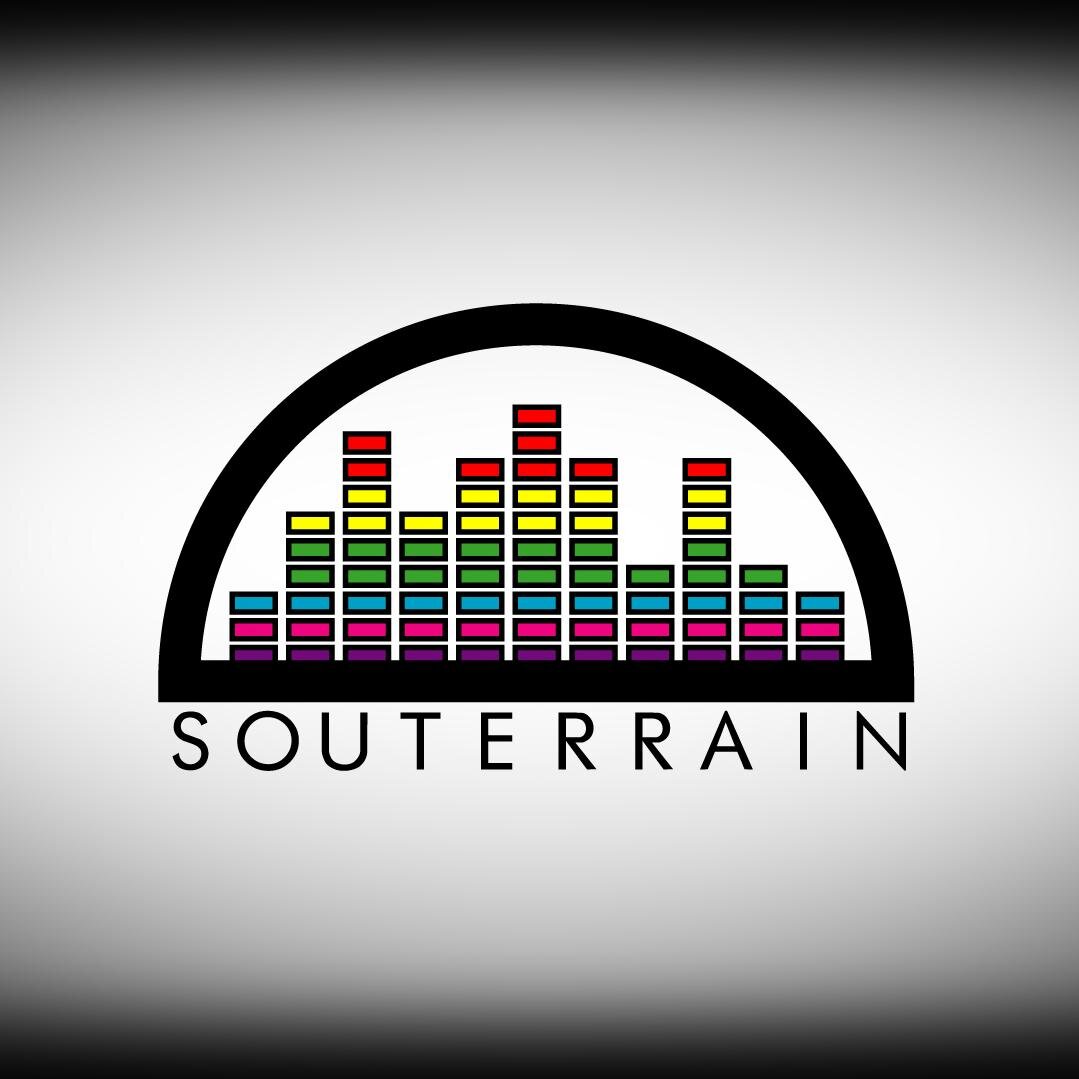 Recording quality on this is superb. Very very professional. Its a delightful offering and makes me all warm inside. Harmonies are great and a lovely christmas cover. Really enjoyed it. Technically i cant really fault it, you are normally on point with most, if not all, of the musical elements when putting a piece together.
I just provided some feedback to another artist and wondered if it would help you as well? Are you actively seeking support slots on other artists shows? I've seen some of our network get good success from jumping on a gig and opening up. You potentially open yourself up to a whole new batch of people and some of them will stick. What are your plans for 2019? Might be worth identifying some jazz shows for established artists and offering to support - maybe even doing some for free. I know the pizza express soho always has great jazz / funk nights (been to a few myself) and that clientelle just keep coming back for more. Maybe have a look on their website for shows next year and see which ones you could offer your services on. Just a thought. Anyway with this track, i now know its nearly christmas and must go and wrap my presents. Have a good one Natalie, been a pleasure listening to you this year. Let us know how you get on. Chris
This is really nice. Smart, too, because there are so many radio stations flipping to 24/7 Christmas music formats. People love new recordings of traditional Christmas songs providing they have the same vibe as the treasured older versions. 

You're probably a bit late to see much uptake for 2018, but a well-done Christmas song like this has the potential to become evergreen, which means money every year.

The trick is to get this version on the radar of people who choose songs for Christmas radio stations. Start with seeding this to a variety of streaming playlists where it has a chance of getting discovered.

Are you signed? Do you have a radio plugger? If so, get them to push this to those all-Christmas stations.

Second, look around for labels that offer compilations of Christmas music. That can be a good way of getting the distribution you need.
Beautiful version of this classic. I'd suggest perhaps making a music video or some sort of visual to go with the track. You should also consider releasing an EP or album for digital services as right now you're getting a good amount of listeners on Spotify but everything is a single so it makes it harder for the listener to engage with your music. You should also look into hiring a publicist to help work your music to press and lastly include a short bio and links to hear more of your music in the description. Best of luck!
Man, Desmond can get up there! You two sound great together. I wish he were a little louder in some of the harmonies, especially in the coda.

I've spent the past few hours reviewing different sampled pianos, and this isn't one of the better ones, but once it's in the mix it sounds great, especially with the brushes from the drums to conceal the details.

I wonder if Desmond's spoken intro for you could be a dealbreaker in some contexts. It's certainly cringeworthy from my kids perspective - I can say that for sure! I thought it was kind of cute, but maybe a bit too out front.

Anyway, despite my distaste for Christmas music in general, you've done a wonderful job here, and I'm happy to share it!

Brian.
I love the harmonies halfway through this track! The track itself is in more of an MOR style than our own personal style -- especially Desmond's solo vocals in the beginning,  so it is not really a fit for us.  It is very simply produced and arranged, which makes for a sweet sound -- but my ears somehow want more production behind it.   Thanks for sending! Best in the new year for you and getting your music heard!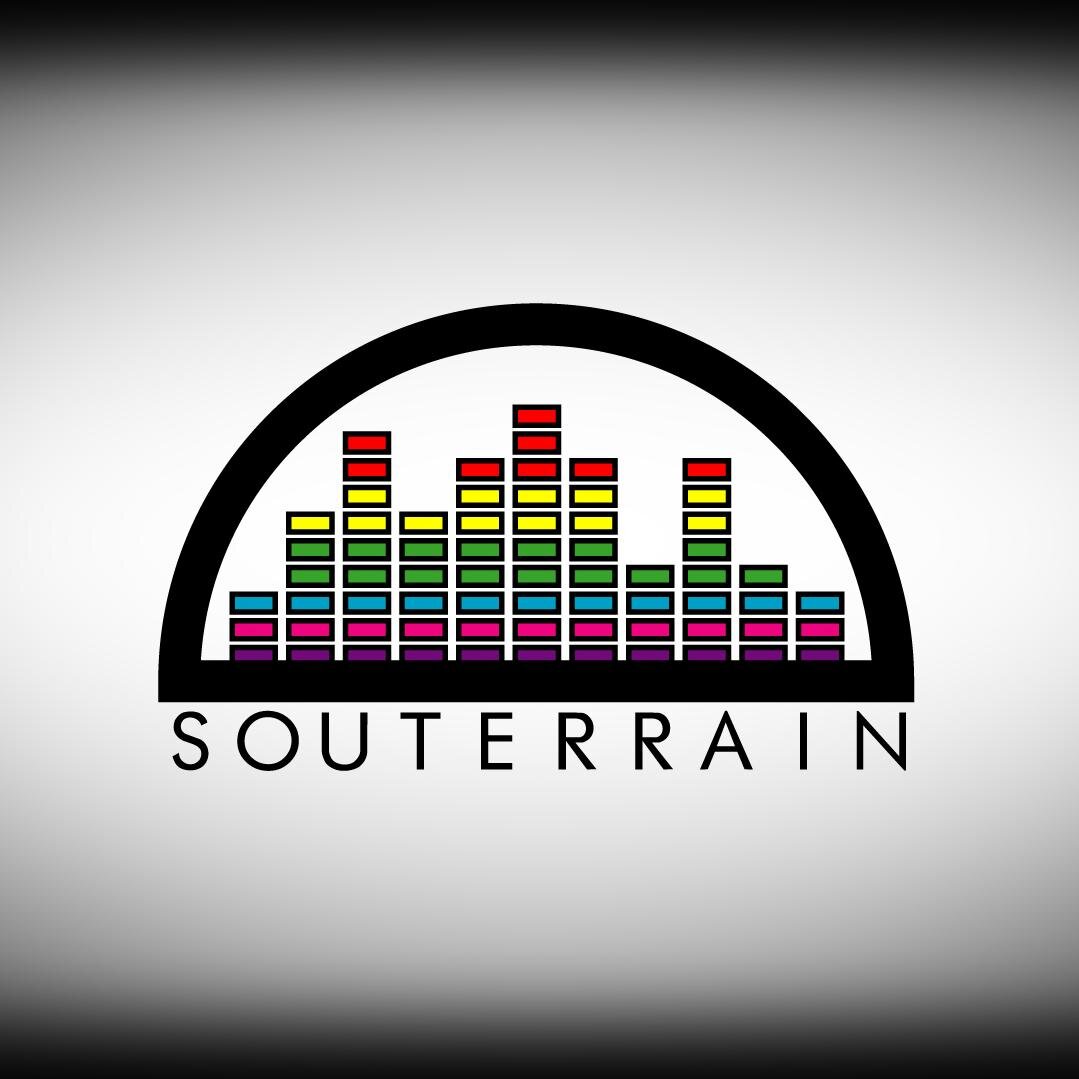 More good stuff Natalie, the quality of the mix is excellent. The sound quality for the intro (vocals and silences) is really good and i'm pleased it steps up the more we ease our way into the track. Plus my headphones are average so just goes to show! It just oozes with professionalism in my opinon, delivery is bang on. Technically its all on point. The lyrics are really nice and i can connect to them however. personally its not my favourite of your releases, this type of song just doesnt do much for me, it doesnt give me as much joy as something more up tempo or with a bit more of a risk. With songs like this, its an opportunity to really show your range but i only got glimpses of it here. I just feel it was a bit safe. 
Theres no doubt that you've got all the right contacts, session musicians and talent to deliver a good set of solid tracks, it now depends on what you want to do with your collection. 
From the others you've sent, this one would be a solid album track for me. 
Thanks again for sharing, we really appreciate it and love to see how you progress and what you're up to next. Keep enjoying it, the journey is the best part. Chris
Great vocals, great production values on this, we love it.  But the sonic style isn't quite our taste - a bit more MOR-ish than what we feature, its that simple.  Hope to hear something more from you all if you record in a different style at some point!  Also couldn't find you on Spotify, is this first release (I looked for critical mammoth). You've got impressive Ig following sort of a disconnect there.....Thanks for your submission, good luck with your music, hope to hear more!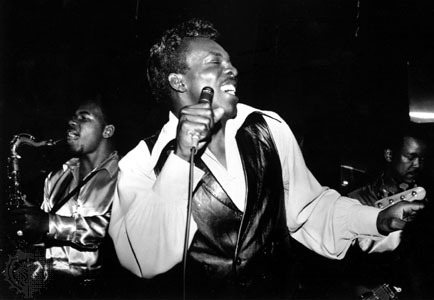 A beautiful, dramatic track from Natalie Bancroft. She again demonstrates her star-quality vocals on a well-produced, finely written track. A timeless sound with new school styling. Happy to spread the word. Thanks for sharing!
Well done! Great performance, solid songwriting, arrangement, and production.

A couple of questions:

1. Where do you see this fitting in today's music ecosystem?  What are your career goals? Radio play? Recording? Licensing and syncs? (This song screams "synch" to me. You even use the word "soundtrack" in your description, so I'm guessing you're already thinking in that direction.) Income from a publishing deal? Soundtracks? All these paths need to be investigated.

2. Your social media strategy will be key. Make sure that you reply to every comment that may come in. Turn early fans into evangelists, especially the ones who contributed to this video. Get them to spread the word.  

3. If you don't already, get someone to handle getting your material on streaming music services, especially someone who knows how to get your songs on the best and music influential new music/new discovery playlists. They're becoming increasingly important. Ask Drake what it's like to benefit from clever playlist placement. 

4. If radio airplay is important to you, get a radio plugger. They know how to get to the right music directors. Work with both campus stations and public radio. You might find some interesting at AC and AAA radio, too. But I wouldn't make radio the focus for this track. You'll have better luck and traction elsewhere. 

5. Make friends with as many bloggers as possible. Even the smallest want to think that they can discover The Next Big Thing. Every little bit of coverage helps.

6. How often do you play live? Nothing is better than having a group of strangers giving you real feedback in real time. But I have a feeling you knew that, right? 

7. If the budget allows it, try and get something up on YouTube. That's still the biggest source of music discovery in the known universe.

8. Back to the synch idea: look for someone who can help you place this in TV, movies, or commercials. I can really, really see it working somewhere.

Glad to share this on my social networks. That should be good for about 100,000 people or so.

Lovely voice and a well-crafted song though usually not my style, there is definitely talent on display here. I'd suggest including a bit more info in your Fluence submission including your instagram and facebook pages instead of asking people to check you out there as people definitely need things spoonfed to them in this day and age. This song does have a soundtrack quality to it like you mentioned so I'd also suggest networking as much as possible and perhaps linking up with a producer to collaborate on some additional tracks. Based on your site, you work with a lot of styles so make sure to build as wide of a social network and business contacts as possible on your journey as who you know really does matter. Best of luck!
Wow, it's mastered really loud for a ballad! Let's see if the bigger sections remain unscathed...

Eh, no. They're pretty scathed, unnecessarily so. This is louder than most dance tracks! The big sections sound contained, when they could sound expansive with a couple more dB of dynamic range.

Enough about the mastering though. I really like the song, and your voice!

I'm not sure what the soundtrack twist is. My initial thought was that it sounded like a musical!

I was expecting a more drawn out arrangement, but I can appreciate that it doesn't overstay its welcome.

Congratulations on a fantastic track! It should have really broad appeal, unlike some of your more targeted recent efforts. I'm happy to share it, though I don't have anything particularly snappy to say about it. So...

And here's a couple suggestions for future Fluence submissions (pretty sure I've mentioned these before):

1. Include the lyrics so we can follow along (I understood them just fine, but wasn't always focused on them)

2. Include a short, catchy description of the song or act that's easy to copy/paste for social media sharing. That way we don't have to strain our brain coming up with something clever, and you get to choose how you're presented to the world.

Thanks Natalie!
Hi Natalie! You have a great voice and you've done an excellent cover. I loved the track and can't think of any ways to improve what I've heard. Best of luck!

Thanks, 

Lauren
We'd be happy to play your song on our Podcast. So well done vocally, playful and upbeat.
Please leave your email in your review or PM it to us on Fluence and we'll connect and get your mp3.
Excellent performance and production. I can't say that I'm familiar with Chilean music, but I did enjoy this.

What's your plan for something like this? It's obviously for a niche sort of crowd in North America, so are you planning to market it in Spanish-speaking countries? If so, make sure it's on all the streaming services. Companies like Spotify are seeing explosive growth in Latin nations.

Is there more music coming? Is it in the same vein? Could performances like this be used to further your reputation in other areas? 

I'll share this out on my social networks for more feedback.
So sorry for the delay Natalie! I was on vacation, then came down with a nasty stomach bug.

I love the dry immediacy of your voice here, and again your Spanish is beautiful (to me, who can understand maybe half the words).

The arrangement is wonderful, and the pacing is great. Really, no complaints on a technical level. I suppose it's mastered a little aggressively for the style, but that can be forgiven. And it's hard to tell through SoundCloud.

Again, it's really tough for me to pitch this without an angle or hook. I'll make an exception and try tweeting it out since it's you and all, but I'm not optimistic that it'll do well.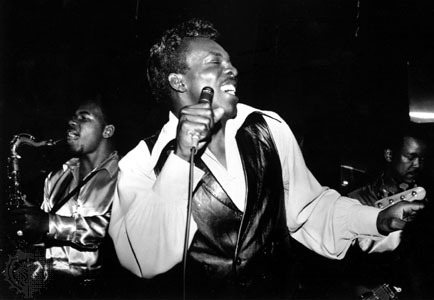 A stunning song by Natalie Bancroft (one of my favorite discoveries on fluence). A great song for a romantic summer evening...this one takes you away. Great work and thanks for sharing. Happy to spread the word!
I would suggest including lyrics, a brief bio and links to hear more music in the Fluence description. The song is beautifully sung and an excellent cover, would definitely be cool to see a music video or live video of this too. 
If you haven't already consider hiring a publicist to get some more attention on your next release or single and work on building your social media profiles and focusing on getting Spotify plays as well as that's the #1 place people are paying attention these days. Best of lucK!
I liked this, even though I didn't understand the lyrics. The music was solid, I liked her voice, and the recording quality was also pretty good, which I can't say for everything I've listened to on this site.
Magnificently executed. Great pure voice presentation...you have so many levels that make listening to you an absolute joy! Is there an original project coming?!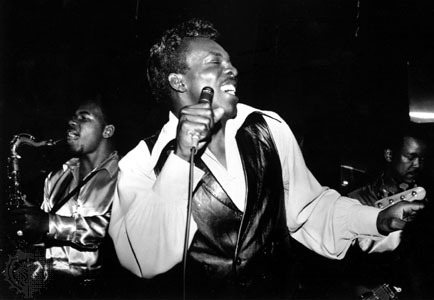 From the opening guitar solo to the sweet vocals...another winning track from Natalie Bancroft. The production is crisp and the song makes me want to be in the French Riviera. Thanks for sharing!!
Your Spanish sounds great to me!

You didn't mix it, but the solo vocal feels really forward in the mix, like a musical. Not necessarily a bad thing, but it leaves a hole in the instrumental and "la la li la li" sections.

I'm really impressed with this, but I don't think my sharing it would do you any good. To me and 99% of of my followers, it's "collaboration with <unknown>, mixed by <unknown> and <unknown>. I don't know who they are, why you collaborated, what the lyrics mean, what the song is about, or anything meaningful that might get people to click through and listen.

I mean, a lot of your stuff is a tough sell for my audience, but usually I can come up with a hook of some sort (like that gorgeous artwork).

And believe me, I know how tough it is to come up with a "why" for a song. Honestly, I kind of hate it. But if I can't be bothered to explain why I created something, why should people bother to listen to it? I'm struggling but like to think I'm getting better.

Regardless, I'm always impressed with your voice, and the range of projects you take on!
Amazing voice and super cool video.  I am not sure where you go with this.  It depends on what you are trying to achieve.  It is certainly a great calling card that showcases who you are so you need to have a plan.