SideBar Management
Title

Digital Distribution, Publishing and Management Company We See Your Vison We Share Your Dream

Website

Location

Dallas, TX
---
Recent Submissions
Hey BURGONE - thanks for the submission. I think it's a hot track and nice work on the video.  Have you tried YouTube advertising for this one?  You can set up targeted youtube ads for .02-.03 cents per targeted view.  Feel you would get some good traction there.  I think the production is good too but I would also think about doing something more extreme, or some niche that really sets you apart from everyone else.  Keep in mind that there are 240,000 + new music releases per weeks so - the trick is to set yourself apart from everyone else and find something on the fringe (in my opinion) that you can make mainstream.  Feels like you're on the right path though!  I just started following you so will see what else is next. 
Good, poppy track with an infectious beat and Top 40 sound throughout. This sounds a lot like what is popular right now but it's well done and I would listen to more. The video is shot well but doesn't really add anything to the song and looks like more of a low budget video I've seen 1000 times. I think you def have talent and a good crew working with you, it may be worth taking some more risks and trying to find your own unique sound for future vids and songs. 

If you're not already, be sure to use all of the available and FREE artist tools across the DSPs like Spotify for Artists, Apple Music for Artists, Amazon Music for Artists and Bandcamp's artist platform as these will provide great insight into your fanbase, how your music is performing and allow you to optimize your profiles and pitch for inclusion on playlists in certain instances.

If you're looking for more promotion and building a fanbase you should consider hiring a publicist or a marketing firm that you feel you can trust and is a fan of your music to help with the release of your next single and/or album to help you get visibility on blogs, playlisting, print media, etc. If you're not already on a label, consider trying to get signed to one as they can help you with the promo and playlist pitching. Lastly, make sure you have a strong social media presence and that you're on all the right platforms (tik tok, instagram, triller, etc.) with a unique aesthetic as this will help you draw in listeners and hopefully stand out amongst a sea of performers. 

Best of luck!
WOW wow woweeee wow wow 🔥🔥🔥🔥🔥 This is a def smoker don't change a thing. The beat is solid and driving with a very interesting lyrical flow.

When the rap starts it just seals the deal. You can go really far with this style. If your interested in going and moving further with our out of the box style promotions above the noise just message us here would love to work with you.

Outstanding and a really great job.
Amazing voice telling an amazing story...great to hear a young mind speak on love and integrity. Well done. I've added this to The Hype Magazine "Music Lounge" on our singles category:

http://www.thehypemagazine.com/2018/01/jess-suilenroc-all-the-reasons/
On "All the Reasons" by Jess Suilenroc, the soulful singer lays down three minutes of pure heartbreak atop a simple beat, allowing her powerful voice to float atop all other instrumentation on the track. Melodically sparse, "All the Reasons" reads more like a diary entry read aloud than a traditional verse-chorus-verse song structure. Nonetheless, this downtempo song does capture the raw emotion of a breakup, and does so without any hint of artifice.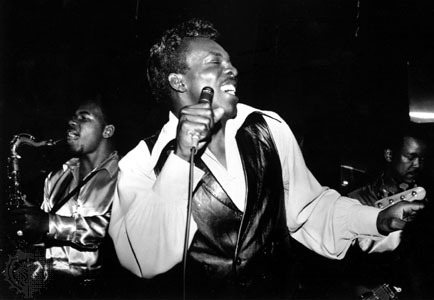 Really love the vocals on this one. I wish the instrumental track was stronger...would really love to hear her sing over live instruments rather than an electronic mix. Her voice is strong enough to shine! Thanks for sharing and looking forward to future tracks.