Clark Souter
Title

Clark

Bio

Clark came to Los Angeles, CA to finish his second college degree in Music and pursue his ambition of playing with artists and musicians he was inspired by. Years later, after having toured and recorded with 10 major electronic , rock , and pop artists , he embarked on his journey to make records that are a sound of his own. Drawing on his passion for the latest electronic music , Industrial, dark rock, classic funk, disco , and 80's new wave, Clark crafted (wrote, recorded, produced, and mixed) his records, some with strong vocals and artful lyrics , and all with impressive cinematic production. The result is his records that are all in worldwide release with listening fans in 41 countries, "MAXIMUM ARRIVAL", "THRILLED TO CHILL 2", "FORGETTING STARS", "GRAPHIC" and "THRILLED TO CHILL".

Website

Location

Los Angeles
---
Recent Submissions
Interesting. Reminds me of early 80s prog in the vein of groups like Saga. This kind of material tends to do well in Europe, especially Germany.

Without getting into the songwriting/arrangement/production, I can offer the following:

1. Your social media strategy will be key. Make sure that you reply to every comment that may come in. Turn early fans into evangelists.

2. If you don't already, get someone to handle getting your material on streaming music services, especially someone who knows how to get your songs on new music/new discovery playlists. They're becoming increasingly important.

3. If radio airplay is important to you, get a radio plugger. They know how to get to the right music directors.

4. Make friends with as many bloggers as possible. Even the smallest want to think that they can discover The Next Big Thing.

5. Play live as much as possible. Nothing is better than having a group of strangers giving you real feedback in real time.

6. If budget allows, get this up on YouTube, even if it's just a static shot with the music playing in the background. YouTube is a HIGHLY important sort of music discovery and for many potential music fans, you don't exist if you're not on YouTube.

I'll give this a share on my social media networks. That's worth about 100,000 people.
LOVE the opening!  Definite Gary Numan vibe off the top.  Right up my alley.  This is the kind of music this world needs right now and there is not enough of it.  The electronics are swirling and giving a beautiful mood.  I'm loving the vocal elements as they add both a bit of dire and a bit of hope at the same time.  I never quite understood why this style didn't take to the mainstream.  I love this!!  Well done indeed!  The transitional sectioning really works.  Musically solid but the vocal is what is getting me the most right now.  Great flow to the end of the song.  Impressive stuff!  I need to share this one.
I really like the layered synth sounds and falsetto vocals. It has a very dramatic feel the way it gradually builds up to a slowed single synth. Reminds me of Depeche Mode/Erasure, perhaps due to lyrics and vocals - which are slightly suggestive. Overall, I enjoy listening to it more each time.
On "Youthful Fancy" by Clark, the EDM artist lays down four minutes of high-speed electro bliss rounded out by a complete vocal narrative, a rare feet in the electronic music community. The instrumentals are varied enough to keep the listener guessing where the song will go next, while the lead vocal takes the song to an entirely new level. This fusion of the traditional song format with an otherwise instrumental EDM track is a territory that has not been explored nearly enough, and is indeed a wide open field for exploration and discovery. Imagine Bob Dylan roaming through Greenwich Village with a KORG synth and a laptop and you will find artists like Clark pushing the envelope of what the EDM genre has to offer.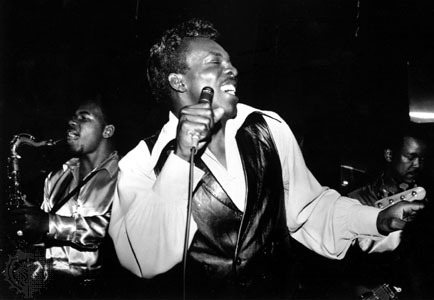 Hard-driving electronics and solid vocals. I like it. Also like the production risks (use of distortion, off-pace rhythms, etc.). It really works. Thanks for sharing!
This is a bit dark and distorted for our taste and style, sorry to say its not a fit for what we are featuring at the moment.  It's got lots of elements in it, multiple theme lines, we get somewhat lost in it.  It's long, but not sure we'd suggest shortening, we think the genre begs for a longer length track like this.  Vocals are great, but sometimes sound like they are being shouted, and the mix is not quite what we'd like to hear in our headphones, ie the vocals are behind the synths instead of crystal clear in front (our preference).  We like the last minute or so best.  Much to engage with here, just almost too much!  Thanks for your submission, good luck with your music!