Parker Knisley
---
Recent Submissions
The beauty in the music and lyrics is really remarkable. This sounds like a few different artists like The Rocketboys, Golden Bear and Dawes. Which means there's a big, wide open market for you guys to really get heard in. 

I think some indie radio airplay is in your future. I hope you'll send me your album. I'd love to look at featuring it on The Appetizer Radio Show. Shoot me an email with this Fluence review in the title (so I don't miss it) to dgrant@dgrantsmith.com. Looking forward to talking with you more!

The animation is beautiful, as is the guitar work. Very soothing. But overall the track is a little slow for my taste. Recommending someone who may really dig this.
Love the song, animation and the storyline, excellent work! It reminds me a lot of Fleet Foxes first full-length. This is something that deserves to be pushed and picked up so if you're not working with a publicist already, that's definitely something you should consider to promote your new album (depending on when it's coming out). If you're doing this all on your own, you can still contact blogs, websites, etc and ask them to repost the video / introduce yourself. You should also include a short bio and links to hear more of your music with your Fluence description and if you're not on Bandcamp yet, make sure you're on there too. 
Hey Toledo...thanks for sharing this.  I like the effect of the video and how you managed to have that all work in slow mo and regular speed.  I think the song and the production and vocals are all really nice...definitely quality.  For me, though, I'm looking for more indie pop / beat driven indie for my rosters or what i'm posting on our blog.  I'll forward this song on to the person that runs the column for indie and indie chill and see if they can include it.  
Sounds a lot like Dry The River, which is a nice comparison to the songwriting and themes you have.

Very powerful song and video. The juxtaposition you illustrate here is incredible. I want to hear more of your music, as well as see what other videos you have.


You must have had a blast making the video. Well, maybe not you, but al the friends you invited in.

Very Alt-J/Radiohead-ish. Well done. 

Now comes the hard part: cutting through all the noise so you can be heard.

If you don't already have a publicist, get one. You need to focus on the music, not the tiresome promo racket. A good publicist will have connections with blogs, streaming companies (you need to get your stuff on new release playlists!), print and radio.

I'd recommend a YouTube video--even a lyric one--because of the importance of YouTube when it comes to a music strategy. 

And then there's the matter of a social media strategy. This is probably the best thing you can do yourself to promote your work (outside of what the publicist does). Answer every comment. Give your early fans as much attention as you can. Turn them into evangelists for the cause.
Hey Toledo!
Thanks so much for your submission...

This is really awesome! I love everything about this. The song is gorgeous...and the juxtaposition is just, deadly! (pun intended)

I have too many favorite moments to list them all here, but have to give one honorable mention to the "what are you waiting for, go get her; before she moves on to someone better" shot...So good!

Will definitely share this...Can I have the MP3? Do you have other songs that sound similar? What does your live show consist of? Where are you based?

V

First, the video was awesome.  I was going to ask for an invite to your next party until I saw the ending.  :)  Love the track.   Do you have a team?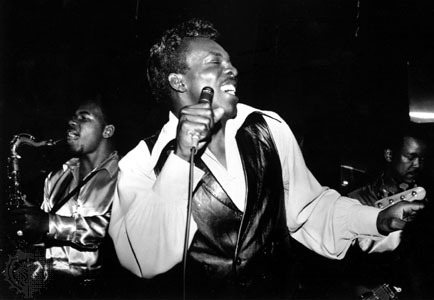 I like the contrast between the artist and the people around him at the party. It is a fun track and an interesting video. Great vocals and solid beats really impressed me. Looking forward to hearing more from TOLEDO. Happy to share!