Lena Zawaideh
Title

NightPulse

Website

Location

Los Angeles
---
Recent Submissions
This is really cool! I love the production and the overall dark vibe of the track. Your voice is fascinating as well: it has this cool sultry, smoky quality to it. The song itself is pretty straightforward and simple but I think that works for it. It lets its strengths shine through. 

The video could use more a of a narrative I feel, but visually it's compelling enough to hold its own. This is a great asset to base a press campaign around, chop up for social ads/teasers, grab stills from, etc.  
"Delirious" by Nightpulse delivers on the promise of EDM by fusing the genre with accessible pop music. Equal parts sultry and dance floor-friendly, Nightpulse have tapped into a sound that sounds equal parts nostalgic and fresh. Carefully crafted hooks find their way deep into the listener's mind, resulting in uncontrollable fits of toe-tapping and head-bopping. Better than the strongest over-the counter medication, Nightpulse are easily the best cure for whatever is ailing you right now!
A bit retro and super catchy song.  Did you write it?  Nice vocals.  Not overdone.  I am currently in Amsterdam for the Amsterdam Dance Event.  I don't know where you are based but you should perform here next year.
This is pretty cool. I like the emotional intensity of the vocal and how it's buttressed by the music through the chorus. (I'm a fan of Phantogram and Grimes, so I see where you're going with this material.)

Now comes the hard part: cutting through all the noise so you can be heard.

If you don't already have a publicist, get one. You need to focus on the music, not the tiresome promo racket. A good publicist will have connections with blogs, streaming companies (you need to get your stuff on new release playlists!), print and radio.

I'd recommend a YouTube video--even a lyric one--because of the importance of YouTube when it comes to a music strategy. 

And then there's the matter of a social media strategy. This is probably the best thing you can do yourself to promote your work (outside of what the publicist does). Answer every comment. Give your early fans as much attention as you can. Turn them into evangelists for the cause.
Reminds me a little bit of Kiesza's song Hideaway. Digging the song. Solid writing and melodies. I think the vocals could have been a bit more stronger performance wise. Sounds a bit linear, could use some more peaks and valleys. Could hear this in the background of some shows. Wouldn't call this a smash hit song, but I think it can be close.
Pretty much a perfect dark synthpop track with a killer music video to match.  It looks like you already had a great premiere for this music video so pushing for playlisting on streaming services would be the next best step. I'm sure you already have a publicist working the track since you got a nice look with the premiere. I would suggest running some ads on instagram and facebook as well to keep the momentum going.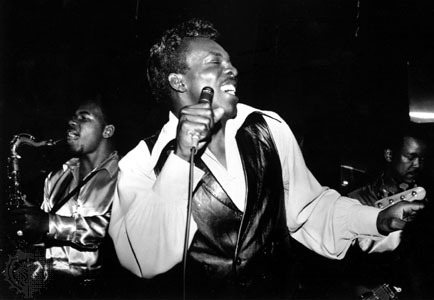 This is a fun and exciting track. Great vocals, a catchy chorus and the pulsing electronic beat make this a danceable song with real hit potential. Super work on this first attempt. I thought the mix and the production were very professional and well done. Thanks for sharing. Let me know if you post on Spotify and I will include in upcoming playlists. Nice job!
I love this Lena!

That said, I don't think it's ready to release.

First off, the vocals are too loud. Most of the time anyway.

That could be your fault 😳. I know I've mixed and mastered lots of projects for singers where they keep demanding a louder and louder vocal. They tell me their friends say they can't hear the lyrics. In those cases, I ask them to get advice from their producer friends, who blessedly will tell them to turn down the vocal. Loud vocals kill the groove and the vibe, especially with electronic music.

To my ears, the mix is predominantly vocals, bass, and kick. Sure, those are the most important elements, but it feels hollowed out and incomplete.

Mastering-wise, it feels "Ozoned out." Unnaturally digital. And narrow. Seems like there's too much sub bass, and it's a bit quieter than it needs to be, but this stuff is really hard to judge through SoundCloud's encoding.

And fwiw, the ending is abrupt. I totally didn't see it coming, and I feel like we could live in the groove for at least another 8 bars.

Vocal intonation is mostly okay but there are a few spots that bend my ear, either because the tuning is slightly off, or the correction is noticeable. Probably not worth worrying about.

Hope that helps and doesn't send you into a death spiral! I know how hard it is when you've heard a track 500 times. Usually I release it, and then six months later when I revisit it, the problems are totally obvious.

For that reason you're wise to consult other producers!