Title

EllaHarp

Bio

Bay Area based harpist and songwriter of blues, folk and pop influence. I spent 3 years in Scotland getting my BA in Scottish harp and Gaelic song at the RSAMD (now RCS) in Glasgow, and a year learning the Scottish Gaelic language at Sabhal Mòr Ostaig on the Isle of Skye. It did rain a lot. My debut album 'Who Asked You Back' will be released late August. The album is primarily solo, bluesy, riff based kickers with hint of creepy, stolen baby mythology. 2 tracks feature electric guitar by Sam Eigen (Smash Mouth). 

Somewhat unrelated: I built my own (tiny) house myself 5 years ago. I sew and make all my own jewelry, clothing, pretty much everything on me except my boots. Eventually I'd like to make those, but I think that's going to be pretty hard.

Interesting fact: my grandfather, Gordon Jenkins wrote the song  'Crescent City Blues' which Johnny Cash shamelessly ripped off for his well known song 'Folsom Prison Blues'.

Website

Interests
---
Recent Submissions
Very beautiful song and music video. There is something here.
I am actually heading up to IndieWeek in Toronto next week to do a presentation that is right up your alley. All about developing a roadmap to your goals. Focus is key. Staying on the path and not getting distracted by every shiny object that comes along. 
Shoot me an email at Keith@IndieBandGuru.com and let's chat.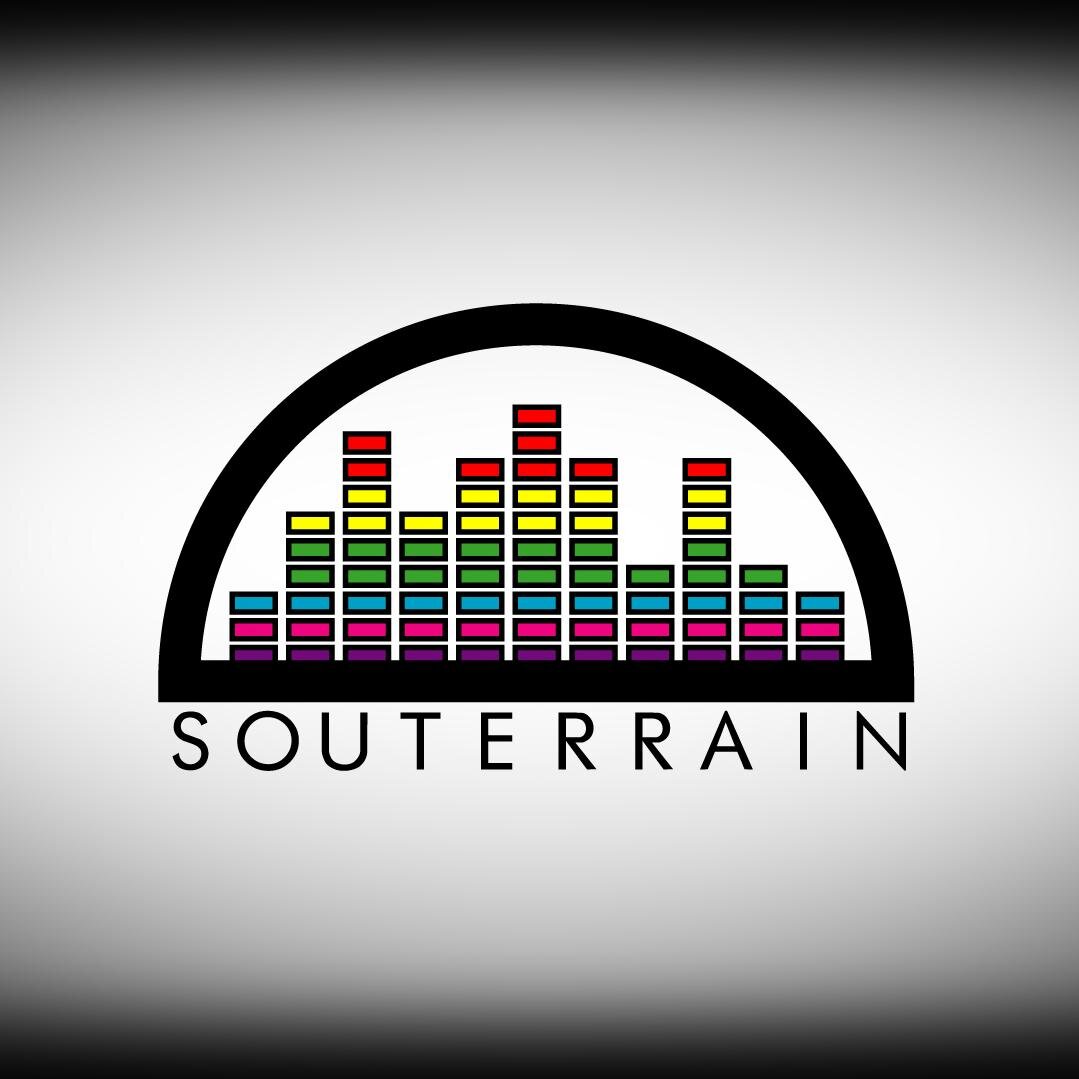 Hey Ella, thanks so much for sharing, this track was such a lovely start to my morning here in London. Exactly what was required for a slower, calmer pace on a fresh Sunday. Love the backstory here as well, i think its important that you have that extra layer to the song that people can get to know rather than just quick in and out listen and move on to the next.
I can relate to the ideas thing, its called analysis paralysis where we get so caught up in thoughts and ideas, that we end up getting stuck and not moving forward. The way i usually get around that is to just get them out onto a spreadsheet, notes or a bit of paper so I can then let my mind forget about them. The platform of the idea is down and I can move on and go back to it later. 
Theres a couple of avenues i would recommend exploring at the same time which will hopefully start to branch off and either spark more ideas or get some progress going, first thing though is to get clear on what you mean by 'making it' - what does that look like for you? Is it being a full time musician in your own right, paying the bills and making a living doing shows? Do you want to have it on the side of other work? Fame, fortune etc? What is success to you? Is session work included in this? What about writing for others? Musical scores? Once you have that clear, it really does give you something to aim for and keeps you focused.
While you already have a good amount of material, at this stage its up to you to try and get that to as many ears as possible, but the right kind of listener, not just a haphazard scatter gun approach. 
Try to avoid paying for likes, plays or comments etc, its a waste of money and we all see through it. 
The free things you can do, which you may have already explored, would be to submit your track to music blogs and online radio stations, but be selective based on your genre and the people you are looking to reach.
Submithub is a decent starting point for music blogs, its not the best but at least it gives you a load of blogs where you can filter and submit your music too in one hit. I believe they are ranked based on their response rates so that should give you an idea on who would get back to you and likely be interested in your work.
Writers of these blogs are looking for creative pieces that are interesting and have pointers that they can pull out, eg this backstory. To compliment this, research other blogs that are of interest, my favs are goldflakepaint, earmilk, stereofox and rough trade playlists. 
As well as the blogs, do the same thing with online radio, use tunein app to filter through the stations that fit your style and then look up how to send them your stuff. Offer yourself out to do phone interviews etc so people can feature you on the blogs or radio shows.
These blogs and radio shows will likely have playlists which they can then add you to. This may take a little bit of time and some sort of strategy (composing the right email, some admin etc) but as a minimum, you should be havng your stuff playing somewhere regularly, this ticking over of activity can through some really nice surprises every now and then eg someone in a far away country heard your creation and that made their day and isnt that what its all about?
While that is ticking over, your socials should always be ready and on point. We all consume music in different ways so you should be visible and somewhat active on soundcloud, spotify, bandcamp, vimeo, last fm plus the regular social networks, looks like you are already which is great.
Sounds like you have played a load of live shows which is awesome, so you dont need any support there in  getting gigs! The only addition I would maybe make is to reach out to sofar sounds and see if you can play at one of their secret shows, they attract a lot of people who are desperate to consume new music and your sound would work perfectly. Colours may also be another brand to explore.
With this music stuff there are breadcrumbs left all over the place, its just about whether we recognise the opportunities and then follow them. Follow the chains, go down the rabbit hole. One example you could try is to look at booking agents (like Paradigm/Coda) recent signings. Who have they signed, where from, which agent are they linked to? Really look into the artists footprint online to track their progress, what venues did they play at, who writes their stuff, who produces them, who takes their pictures etc. Each agent will normally have a 2-3 year strategy for their artist, to get them on a support slot somewhere, get them working with the right session guys, festival appearances etc. All these things can be replicated , you just need to be aware of them. Dont be shy in reaching out and asking to collaborate with one or two of these new signings, you probably have more gigging experience that they do! Having that link when they are on their designed upward rise, connects you to them and your affiliation then makes you available to more eyes and ears, which should then open up some more opportunities. 
The support slot strategy is also another good one, again you may have already gone down this avenue based on your bio but who is playing shows near you, what venues are artists like you playing at? Offer to support these new signings, its likely there will be other parties there as agents and artists managers tend to 'shop' them around. I had a few people at a gig I did for Kojey Radical and Sam Wills back in 2015 (look them up they're great) both quite unknown at the time but there was already industry interest, so half the crowd were people looking to work with them and other artists who already knew about their work. The regular listener, unless really into unsigned stuff and proactive would have not really heard of them. 
So, let the people find you by you making yourself available online thorugh radio and blogs and then for a period of time, make your gigs tactical. Play where these others play, support the ones labeled as 'up and coming', and hopefully with a cheeky collaboration somewhere, you can join another artist on stage for one of their songs.
Loads to get going on but you're right, too much stuff can confuse the whole thing, work out your plan, stick to it for a period of time but always leave room to create.
Hope that helps a little, would love to know how you get on! Have a great day. Chris
Hey Ellaharp - thanks for the submission.  From the very start - i loved the instrumentation and dthe vocal sounds great.  Really cuts through and there's a nice sonic identity here.  Overall i think it's a really lovely piece and if I was listening on my own and it came on - I probably would leave it on / stream through.  Only thing for me is I felt that it didn't really "land" in a chorus but more so was through written as a whole piece.  Not saying that that is a bad thing and it certainly works for your lane - but it's moreso what I'm looking for.  I started to get that by the end of the song with the repetition of that one line - but some overall feedback. Really nice work but not sure if it's quite right for me. 
Love the vibe and unique arrangement with the harp. Please PM us through Fluence so we can get this on our station. I think you'll go far with your unique style and talent.
Great visuals, drew me right in.  The bluesy harp is so unusual, I'm mesmerized by  your performance.   Didn't know a harp could sound like that honestly, so there's definitely novelty value right off the top in performing in singer-songwriter venues, which is what I'd classify this as.  Are you looking to perform or more right and record?  Glad you releasing your music on iTunes/Spotify, would like to feature it on playlists.  Send a high quality mp3 to andrea@aspenbeat.com with "Fluence Request - Artist Name - Track Title'  and I will include on shows and private playlists for the moment.  Would like to hear more arrangement/production behind you, but not too much.  By the way, your description is great, love the cheekiness in parts, the only thing missing is a SPotify link but that may be because this is the first music you'll release.  Thanks for your submission, good luck with your music, very much enjoyed this! 
Totally in love with this, what a beautiful thing! I've never heard this kind of music on a harp. I understand the challenge of trying to define a genre. It's like a cross between blues and something almost indescribable, I dunno. It's unique, it's stunning, wow! Happy to share on me twitter, hope it helps ya!