---
Recent Submissions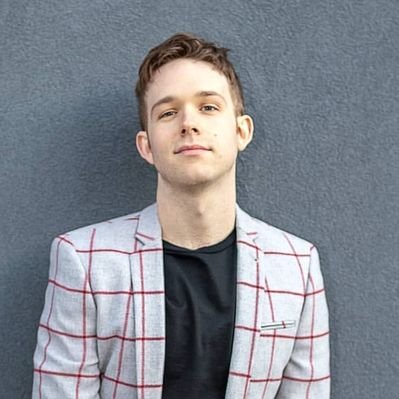 I enjoyed this song, though the recording quality left a little to be desired. Maybe for another track you can focus on the production/mixing/mastering. But this is certainly a vibe! I think the video has some interesting ideas, but some of it certainly felt really homemade. I know how videos can be expensive, but keep in mind that those watching don't always realize that (or even care).
Super trippy video that I wish I watched while under the influence. It definitely fits your sound and adds to the appeal of the track. It's an interesting blend of genres that is hard to pin down with hints of alternative r&b, soul, psychedelia, rock and indie. The production sounds very organic and like it was recorded live which is cool as I imagine this music translates well in the live environment. 
 
In terms of promotional advice, I would start by suggesting that you include a bio, full lyrics, links to hear more music on Spotify, etc. and your social media in your Fluence submission. This is your elevator pitch in front of the right people so you want to make it as easy as possible for listeners to get the full picture of who you are and what you're about along with an easy way to find more of your music if they're interested. 

If you're not already, be sure to use all of the available and FREE artist tools across the DSPs like Spotify for Artists, Apple Music for Artists, Amazon Music for Artists and Bandcamp's artist platform as these will provide great insight into your fanbase, how your music is performing and allow you to optimize your profiles and pitch for inclusion on playlists in certain instances.

If you're looking for more promotion and building a fanbase you should consider hiring a publicist or a marketing firm that you feel you can trust and is a fan of your music to help with the release of your next single and/or album to help you get visibility on blogs, playlisting, print media, etc. If you're not already on a label, consider trying to get signed to one as they can help you with the promo and playlist pitching. Lastly, make sure you have a strong social media presence and that you're on all the right platforms (instagram, tik tok, twitter, etc) with a unique aesthetic as this will help you draw in listeners and hopefully stand out amongst a sea of performers. Having strong visual content and music videos can def help get your music out there more than just releasing it without any promotional effort. 

Lastly I said it above but can't stress enough how important it is to build your own fanbase on social media and really push your own personality across your channels and have it look and feel as pro as possible. Artists have more power than ever these days so take advantage of all the tools available! Also, once you can play live again I'm sure this music will connect with a live audience so def work on building a local fanbase and try to get on shows with bigger acts in your area. 

Best of luck!
Power-pop guitar sound meshes well with the slight key(?) backing in the intro, meshing with vocals that play perfectly between suaveness and escalating charisma. 00:45 addition of guitar distortion lends a warming, highly melodic quality to the mix, marking the point where the track becomes one I'm enticed to replay. Aesthetically this one reminds me a bit of Teenage Fanclub. I'm enjoying it, and added to my monthly best-of playlist on Soundcloud and will post up on OS too. Since you marked needing help with promotion, feel free to email me at mike@obscuresound.com if interested in hearing about my PR work. Would love to work with you. Thanks for submitting! -Mike
"Lonely Stasis" is guided by trickling guitars and a sludgy bass, the latter pronouncing a tempting melody with chugging allure. The emotional vocals ascend around 00:47 as more guitars enter the fold, the quiver and haunting tone of the vocals playing well with this ascension -- reminiscent of Jeff Buckley a bit in the vocal tone. "Don't you know who I am?" marks the re-emergence of the bass-heavy verses, again leading effectively into the haunting chorus, capped nicely by guitar-emphasis at 01:50. This is a quality track, for sure. I'll post on OS in the coming weeks. 
A thickly reverberating rhythm section and airy vocals give this track a weightless, psych-friendly quality to kick things off -- drawing me in instantly. Various vocal layer additions around 00:50 make for an infectious result, with the loopy synth addition at 01:19 reminding me extremely fondly of Pulp, specifically the synth use in "Pink Glove" -- one of my favorite tracks. This 01:19 synth addition is a FANTASTIC production choice, resulting in a very memorable melodic moments. Sophisti-pop guitar stylings at verse around 01:48 is superb, as well. This is a very hook-y, remarkably successful track that hits my stylistic sweet spot. I'll definitely post this up on Obscure Sound in the near future. Also, feel free to reach out to me at mike@obscuresound.com if ever in need of help with PR -- I can provide my service's rates/success stories upon request. Would love to work with you. Thanks for submitting! -Mike