Mark Rogers
Title

Singer/Songwriter

Bio

Mark Rogers is a singer/songwriter from Virginia.  His musical history is long and varied having grown up "absorbing" every Beatles album and learning his craft from the masters.  In high school, he was a guitarist, bassist and tenor harmony singer for a DC¬-based bluegrass band called Tennessee Flying Goose.  After college, Mark followed the chime of McGuinn's 12-string in search of Zevon's Los Angeles.  He headed a Cosmic American band in LA and played some of the loneliest clubs in Hollywood.  He put his guitar down in the 90's and 00's to raise a family in Washington, DC.  In 2010, a number of factors contributed to the rediscovery of his music, not the least of which was reconnecting with "the one who got away".  Life's funny that way.

He's just released his first solo EP entitled "Rearranged".  You'll recognize a wide variety of musical styling's, but when it comes down to it, his music is acoustic guitar-based featuring well-crafted hooks, nice vocal harmonies, thoughtful lyrics, a bit of folk rock jangle and a pinch of bossa rhythm just to keep things in order.  This EP features six, radio-friendly, 3 to 4 minute pop songs, regardless of their genre.

Website

Expertise

Interests

Location

Virginia
---
Recent Submissions
Mark thank you for reaching out and submitting. To start out the mix on the record sounds solid. Nice space between all of the elements, everything sounds warm and wide and the vocal is sitting in a nice space within the mix. There is solid musicianship shown within the production and the arrangement keeps things pushing along nicely. I like the care free vibe of the record overall and the vocal performance is well done. I wouldn't say I'm blown away by the vocal, but overall it's solid. The record definitely reminds of something from 20 or so years ago in rock/pop. I can hear this working well for TV/Film licensing. I am not really pushing anything on that end right now, but I would definitely send this to some music supervisors if I were you.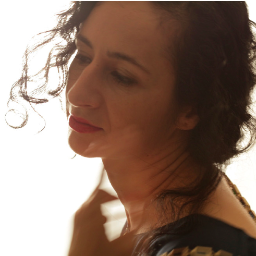 Two ways your could go with this, or of course, pursue both (also known as the third way).

1. Connect with your natural audience, i.e. over 50s who love classic singer-song rock and Americana. Do this by playing the kind of bars and music venues you naturally know and love, and reaching out to radio stations who are equally like-minded.

2. Think of this recording as a high-quality demo to pitch your song to another artist, specifically someone who is younger and more in the public eye, has a good budget, and who relies on people like you to furnish them with the high-quality material that's the lifeblood of this industry.

3. Both.

Hope this brings a helpful outside perspective. 

Best wishes,
Ysanne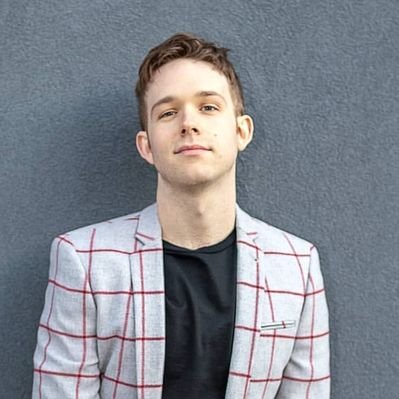 I can see this having a sizable audience interested in it. I thought the recording quality could have used some improving, but otherwise, well done.
This is pleasant stuff: Heartfelt performance, good musicianship, nice production. It somehow has a mid-70s feel to my ears.

When it comes to radio, I can hear this song blending in with contemporary country. To break that nut, you'll need a radio plugger and/or publicist to get your material in front of decision makers. There's just so much noise out there, you'll need help being heard.

Are you on any other digital platform? If not, you need to be, especially YouTube (even if it's just a lyric video) and all the streaming services. A company like TuneCore can facilitate that for very little cost.

What about a social media campaign? That's a must. You need to be able to talk directly to your fans and they to you. Facebook and Twitter are the minimum requirements here.

Are you signed or looking to be signed? Is it possible that your style of music lends itself more to live performance than earning money through sales and streaming? It's a situation common to many artists.

Good luck with the EP. I'll spread this clip among my social networks. That's good for about 100,000 people.
You pretty much nailed the description of your music! The song reminds me of Tom Petty, fwiw.

I thought I noticed some pretty glaring autotune/Melodyne in the first line, but the vocal sounds solid after that.

You've got a really nice, traditionally structured, catchy, feel-good song here!

As for the pitch, I wouldn't start with the credits. Those go at the end 😜. It really doesn't get interesting until here:

"After college, I followed the chime of McGuinn's 12-string in search of Zevon's Los Angeles.  I headed a Cosmic American band in LA and played some of the loneliest clubs in Hollywood.  I put my guitar down in the 90's and 00's to raise a family in Washington, DC.  In 2010, a number of factors contributed to the rediscovery of my music, not the least of which was reconnecting with "the one who got away".  Life's funny that way."

In fact, I think that's a perfect mini-bio right there. It's not an especially unique story, but it captures the heart of what you do and how you got there. For the full, bio, you could add this:

"You'll recognize a wide variety of musical styling's, but when it comes down to it, my music is acoustic guitar-based featuring well-crafted hooks, nice vocal harmonies, thoughtful lyrics, a bit of folk rock jangle and a pinch of bossa rhythm just to keep things in order."

Nitpicky me notes that "stylings" doesn't need an apostrophe.

Anyway, I think you've got a solid track here in a very crowded field. It's not really a great fit for my audience, who tend to be Depeche Mode, or at least electronic, devotees. Perhaps you could try a Deezer campaign on Feature.fm to see how "the public" takes to it. I wrote a review here (before they added Deezer campaigns):

http://passivepromotion.com/what-artists-should-know-about-feature-fm

A couple suggestions for future Fluence submissions:

1. Include the lyrics so we can follow along (I understood them just fine, but wasn't always focused on them)

2. Include a short, catchy description of the song or act that's easy to copy/paste for social media sharing. That way we don't have to strain our brain coming up with something clever, and you get to choose how you're presented to the world.
Twangy electric and swaying acoustics contribute to a warm, comforting sound to kick things off. Although not breaking down stylistic barriers or treading too far into unpredictable territory, the tempered vocals and catchy twang make for an immediately digestible aesthetic and one that's considerably accessible. Guitar work is impressive and quaint, with the "what you're doing right here" hook providing a soaring and pleasant melody, in addition to the energetic organ-laden bridge around the two-minute mark -- personally, my favorite moment, and one that reminds fondly of vintage power-poppers like Teenage Fanclub. Very nice songwriting here, Mark. It provides a familiar stylistic formula, but one with precision in regard to production and melodic cohesion. I look forward to posting this up on OS. Also, feel free to reach out to me at mike@obscuresound.com if ever in need of help with PR -- I can provide my service's rates/success stories upon request. Thanks for submitting! -Mike
That's great, as a song and as a presentation.  I actually can't find much to suggest in terms of improvement, as it's pretty much self contained and confident-sounding just as it is.  I was surprised to read it was your first recording as it sounds very professional, until I noticed the band history.  Even with a gap, the experience does show.

I usually jot down a few general thoughts as a song plays.  For this one, I wrote...

"A classic sound but not necessarily as predictable-sounding as that may imply.
Memorable.
Professional.
Strong production but doesn't sound overly compressed like some.
Intelligent lyrics."

So that's several points in the song's favour as far as I'm concerned!  As mentioned, I actually have no suggestions as to what might be done to improve it.  But I can offer some airplay on local, Australian radio so I hope that helps!
Initial reactions: Really well-produced. You clearly have a particular sound/style in mind and you pretty much hit it on the nose. I think that's a lot harder to do than it sounds. Great hook-y chorus, I like the build of the song from start to finish...especially with the vocal harmonies.

From a "marketing guy" perspective, my favorite thing about this song is its versatility. It kind of comes in like a country song with the slide guitar and everything...but it's a really well-constructed song with a great chorus melody and "levels out" as a kind of folk rock song that you could easily hear on the radio, in the supermarket, at a barbecue restaurant, at Six Flags....and I mean all that as a compliment! You could also skew towards the indie folk crowd in the same vein as a Wilco or Fleet Foxes. I think the lyrics are a bit on the hokey side...but that hasn't gotten in the way of a lot of artists' success.

I would test the waters with a college radio campaign. Pick 3-4 of your radio-friendly tracks and see what gets picked up in which format. It will be a good way to see which audience relates most closely with your music. I'd also throw a few dollars at some social media ads. I found your FB page...after some digging. "Mark Rogers" is a bit harder to google than some gnarly band name, so maybe look into getting some SEO/web help if that isn't your bag. Your web presence needs to stand out more. 

Either way, solid stuff here! Thanks for sharing with me and best of luck to you!


Really nice song with good production, vocals and lyrics. I would suggest including a short bio about yourself, perhaps a few lines about this particular song and the lyrics along with links to hear more of your music in the Fluence description (and any pitch you're sending around in general). 

If you're looking to grow your audience, I would suggest considering hiring a publicist to help work your next album or single before it is released. If you do perform live, make sure to try and play live with acts that are larger than you are in the region (open for touring artists, do a small run with a bigger or equal sized artist) and get to know the important players in your scene in order to build a larger profile there. You could also consider releasing a live music video or regular music video to accompany a single that you're trying to push along with submitting your music to any relevant local radio stations. Best of luck!
Same feedback on this as the other tunes.  Sorry I missed the window to completely review this.  Its a bit too MOR sounding for our style/taste, but we particularly like the acoustic guitar sounds, very soothing and harmonious.  Thanks for your submission, good luck with your music!