Jay Clark
Title

Southern Rock

Bio

I am a solo artist writing songs in the southern rock genre.  I wrote a bunch of great rock/country-ish songs and recorded them in Nashville with professional session musicians.  I am currently putting together a band in Ohio to support my upcoming album release.

Website

Location

Cincinnati, OH
---
Recent Submissions
Dynamic southern rock-influenced track!  I can see you touring with the likes of Blackberry  Smoke.   Solid production, great guitars and great vocals
This song slots in fairly well with other dirty Southern rock songs of its ilk musically, and the rough production coupled with those ringing guitar riffs will feel right at home among fans of that kind of music. At times I wonder if it could be mixed a little better, but it's true that this genre of music lends itself to a more 'imperfect' recording.
The duet is a good idea, and Adam's certainly a great choice of vocalist, but despite the lightness/darkness in tones it can become confusing as a narrative if only listened to casually. There are a lot of lyrics and a lot of back and forth for a relatively simple tale, and I think you could cut out the first couple of stanzas as they don't really add to the story. I think you need to start with the bank robbery, and perhaps during these times it would be topical to touch on the subject of police brutality and shoot-to-kill, particularly as you use the criminal's verses to cast a light of empathy on his actions.

It's a good start but it needs to be reworked a bit before it can be really great.
Great southern rock song! Loved the trade off with the two vocals and this song just has feel good written all over it! Smash Hit cant wait to hear more! 
Very pretty guitar work that builds into an all out rocker.  Vocals are strong with a gravelly relatability.  In my opinion you may be able to lose averse or 2 as it seems to repeat a little bit.  The solo/bridge does help prevent it going stale though.  Good song
This is an excellent demo. I'd be interested to see what a big-name producer might do with the recording and the arrangement, especially with the guitars. (Double them for extra thickness through the chorus?) 

Solid country-rock. 
The riff and guitar work in general on this track is one of the best things about it. It typifies that Southern rock, rough-and-ready, late night bars and dives sound, with the professional but unpolished production serving it well. The vocals are okay, nothing special but they do the job the song requires of them, and while the lyrics aren't the most inspired, the context outlined above admittedly isn't known for its inspiring lyricism. It provides a soundtrack to drinking and getting rowdy among the blue collar, working class communities of America. I don't think the song will do much beyond local and regional zones on the independent touring circuit, but it is fit for purpose and I think revelers will enjoy it.
Good song, well arranged, backup vocals get you extra points, driving guitar work, well recorded...what more can I say?  Loved it.
This really rocks! It seems the southern rock sound is coming back and you're kicking it right in the backside!
I reckon you're speaking for 100s of thousands, Jay... Got room on the bus for one more? My wife says she could stand a quiet spell  ;)
I'll spread this one around for you a bit after work
Great sounding recording, good arrangement and production...ready for radio.    The singer has a naturally appealing tone and the song is has a good hook.       This is the kind of music reminds me a bit of Cross Canadian Ragweed, with even a bit more broad-appeal; but at the same time there is a ton of material out there competing for the listeners attention, and a lot of it is good, just like this.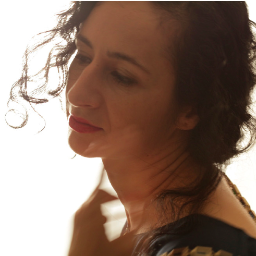 You should be proud of yourself. Excellent song, fantastic musicianship / production. While it's not totally down my own alley, I've passed your Soundcloud link to a BBC Radio DJ in the UK who I think may enjoy this. Good luck!
This is a well-written, enjoyable song that is the right mix of rock, blues and country. The lyrics are honest and the description you provided adds to the appeal of this track. I think your artwork could look a bit more professional if you are trying to take things to the next level. I would suggest taking official press photos as well and considering hiring a publicist for your next release if so. This music sounds like it would translate really well live so consider playing out locally and regionally with other established acts. Best of luck and kudos for playing good, honest rock n' roll. 
- really like the tune
- catchy, and tells a good story
- have you released a music video, that could be a good next step
- on Soundcloud and other social media try commenting on similar artists content or things relatable to your music. This may lead people to your page. 
- recordings sound great, I think going to Nashville to make it paid off
- i hope what your singing about in this song comes true
- definitely going to check out more of the tunes 
- sorry for the late feedback
Another track firmly within the Southern Rock vein, specifically with a classic, throwback feel. This is a tried and tested formula over the years, and will no doubt work well within a set of other rough honky-tonk songs in bars and dives. The lyrics have a strong message to them and are an improvement on the previous track submitted, but it is rather a well-worn narrative and it sticks unfailingly to cliches. The phrasing on the chorus especially is clunky and needs to be revised to allow it to flow better, especially seeing as it's the hook that will draw people in. The vocals also are just 'okay' - not bad, and serve their purpose. Unfortunately at this point in time the song is a little forgettable, but the promise is there with the production and arrangement, and with some revision I'm sure it could be a fan favorite on a regional scale.
Love the realism of the vocals.  Many people I know can relate to this.  The emotions are out there for everyone to hear.  Keep driving forward, it is never too late to live your passion.
Nice steady intro riff, but the opening vox are a bit busy - seems like the phrsing is more fit for the chorus and can have some motif-laden dynamics leading into a big reveal. 

I like the ethos of this song, it captures the old school troubadour vibe without sounding overdone. That being said, it could use a little extra personification: a more edgy guitar tone, added instrumentation... ohhh a pedal steel! That'd sound great here.

Production value was tight. Solid mix, good master. This is a tough one for prominent synchs though, as the vox are a little busy. 

All in all, it's a nice tune.
Love me a good road song. I can't find anything to critique about the song, the performance, the arrangement or recording. As far as I can tell, this is pretty much radio-ready. 

The next thing is to find yourself a radio plugger and publicist to help you cut through all the noise and find the right ears for your song. 

Also consider getting something--anything!--on YouTube because of the high music discovery potential. You want to be everywhere your potential audience is.  Even a lyric video would be fine.

What about music supervisors? A song like this might fit in a certain type of TV show, movie or ad.  Anything to get the word out.

Finally, what about peddling the song to an established performer? I can see Zac Brown-like bands performing this.

Good luck! I'll give it some exposure through my social media outlets. That's good for about 150,000 peope.
Love the vocal tones on this.  The song doesn't resonate with us, but solid production and arrangement values in that good old southern rock style (which we love).  Lots of great energy!  Just a bit more intense than we like to feature.  We'd suggest that you might research some southern rock and roll playlists to approach, you might gain traction there.  We looked around a bit for a mellower track but they were all fairly high energy like this one.  Thanks for your submission, good luck with your music!