Francesco D'Andrea
Title

Film/TV Composer

Bio

Francesco D'Andrea is a composer, arranger, songwriter and music producer for Film, TV, commercials and video games, and lead guitar and founder of the London based rock band "Black Market Aftermath" (https://blackmarketaftermath.bandcamp.com/).

His works have been featured in many award winning feature films and Tv Series as background scores and TV's promo music, including such popular TV Shows as: "The Big Bang Theory", "House M.D.", "Mad Men", "Revolution", "How I Met Your Mother", "CSI NY", "Family Guy", "SouthPark", "The Mentalist",  "Criminal Minds", "Glee", "It's Always Sunny in Philadelphia", "Law and Order", "The Vampire Diaries" and many more.

Francesco also scored the original soundtrack of the awarded feature film "Spaghetti Story", and his music works have been placed in many highly acclaimed and award winning movies promos, film dvd and theatrical trailers, including "10,000 BC", "Argo: Inside Story", "Honey 2", "Sin City".

He scored the music for several national and worldwide TV advertising campaigns, his clients including "Nestle", "Fox", "NBC", "AMC", "Nokia".
Francesco's music have been heard in many american TV Shows such as "American Idol", "Jimmy Kimmel Live", "River Monsters", "Saturday Night Live", "The Tonight Show with Jay Leno", "NBA, Action" and many more.

He has been often described as a prolific and eclectic, versatile composer. His works span through a wide palette of orchestrations, instruments and styles, combining symphonic, rock, pop and electronic worlds together.

His compositions include original works for symphonic orchestra, chamber ensembles, jazz band, as well as solo music for piano, guitar and other instruments, and rock, blues, electronic, Rnb and much more. He is also an active composer for the theatre and cartoons.

Besides his work as music producer and composer, Francesco is also an active guitar performer, songwriter and session player.

Nowadays, his credits and clients list includes some of the most popular companies and TV Networks, including Fox Tv, AMC, NBC, Sky, HBO, Warner Bros and more.

Website

Expertise

mixing, film scoring, music production, soundtracks, music production / mastering, music composition

Interests
---
Recent Submissions
Very cool track, I hear Pearl Jam & Soundgarden influences. I may have a spot for this in one of the films I'm working on, I'll run it past the director.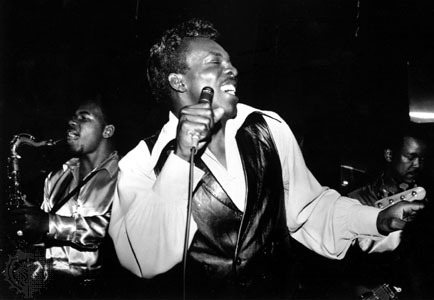 A great rocking track. Definitely can hear the grunge influence (think Pearl Jam) but also love the contemporary quality. Really good stuff. I'm happy to share with my followers and include on future playlists.
I like the musical focus of this track better than the first reviewed.  It's a bit murky sound-wise somehow in the headphones, have you  had it mastered?  Can't quite turn it up enough.  I'd like to find a place for it on one my alternative playlists/shows.  Could you send a high quality mp3 to andrea@aspenbeat.com with 'Fluence Request - Artist Name - Track Title' in the subject of the email.  Also make sure it includes all metadata if possible.  Thanks for your submission, good luck with your music!
This is not our style/taste but we appreciate the masterful garage rock/grunge rock sound.  There's a bit too much happening in the track for us as well.  Would be great and a solid headbanger when played live!  The energy comes through loud and clear, and the vocals are indeed 'infectious', they have a star quality to them.  Would like to see a video behind the track -- that could help draw us in.  Thanks for your submission, good luck with your music.  
Cool kinda Black Keys vibes but actually interesting. I like the undertones of 60's psych and stoner rock like Fu Manchu...but it's still very much accessible and radio-friendly. I can picture the kids at Coachella dancing to this.

The vocals are spot on and the instrumentation is rock solid, like something pulled out of an early The Who cut. Great chops on display here but it serves the song perfectly too. It's a good length; doesn't let the instrumental section get too noodley so it stays accessible. The production is perfect with equal parts retro-fuzz and modern clarity. 

I see you're getting ready to tour. That's good. You should tour and tour a lot. Being in Europe gives you the opportunity to reach a lot of different markets pretty easily so take advantage of that as much as possible. A light press campaign would do wonders in advance of a tour. 

You have a good chunk of social media followers but not that much engagement. Take some more photos, shoot some more candid video, and generally try and generate some quality content that fans will want to interact with. I don't see any band photos, so try and get something scheduled with that photographer friend of yours. 

In the longer term, I would recommend you try and land yourselves a good management deal since (I think) there's a high ceiling for your sound. When you submit your material, try and think of THE track that would hook people and lead with that. Maybe create an EP of the 3-4 tracks that you can really envision being on the radio one day. Possible label homes could be the likes of Dine Alone Records, ATO Records, Ridingeasy Records, etc. 

Thank you for submitting your work! I wish you the best of luck and look forward to what's next from you guys.
Like the throwback 90s underground alternative sound. Cool rhythm and beat. Makes me curious what the rest of your songbook is like. Would welcome you sending stuff our way. Reach out via email dgrant.appetizerradio@gmail.com. Talk soon!
Its a very catchy song. Over all has a very good recall value. 
However i would suggest a better MIXING be taken consideration. I like the Grungy sound but the sounds needs a proper MONO and Stereo separated mixing.  Also the vocals and instruments might need slight quantisation at certain points.
Very cool artwork and solid song with great instrumentals and infectious vocals. Reminded me a bit of a more indie rock version of Wolfmother. You should definitely include more information on the project with the Fluence submission including a short artist bio, relevant social media links, links to more music etc. Make sure to play live regionally as much as possible and try to get on bills with bigger acts. Consider making a music video for extra exposure and hiring a publicist to work your next release. Best of luck!