Adam Morley
Title

Producer / Songwriter / Artist Development / creator of The Workshop Tapes

Bio

Production, songwriting and artist development at The Workshop, my studio in Notting Hill (http://theworkshopmusic.co.uk)

Recent artists include  Seafret, Misty River, Silences, Jack Francis, Jade Bird...

Sessions are filmed for The Workshop Tapes (http://theworkshoptapes.co.uk)

Website

Expertise

Interests

Location

London
---
Recent Submissions
For me - as someone covering new music and looking for that edge/potential - it JUST verges on the side of something I'd be into and given the right story about the band I'd probably want to hear more and write about it. Within the UK I'd be pushing this to fans of The Staves, Civil Wars, Band of Horses, even Mumfords although I wonder if it would also resonate as well with an older audience (the ones that love the older Alt Country stuff etc). It would be good to hear more stuff to get a balanced view of the band and vocal range of the singer so please hit me up if there's more to listen to!
Thanks for sending across, enjoying the track. 

1) There are a few up-and-coming bands who have had good success with blog coverage over the past year or so. Check out bands like Skott, Heavy Heart, Seaker, Many Voices Speak. In terms of more established artists, perhaps Laura Marling, Marika Hackman, The Staves, Lucy Rose, Slow Club, Villagers, Bat For Lashes...

2) Definitely upload your work to the Amazing Radio database - they do great work with breaking up and coming bands and I can't recommend them enough. Get your work on to Bandcamp too, their new publication side is brilliant. I would also go through the bands above and use Hype Machine to see which sites have previously covered them. This will give you a list of sites that are open to new music and to your genre/style. Approach them personably about your work and what you want and you should hopefully see some results. 

Good luck!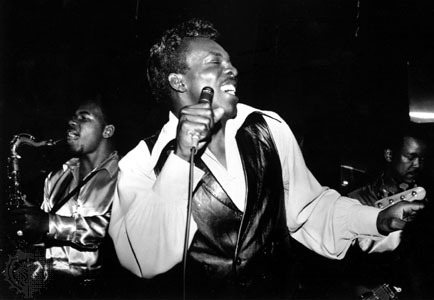 1. Fans of which other artists would be best for us to target? I love the vocals and the slow but soulful melody. I think fans of Lucinda Williams, Tift Merritt, Laura Cantrell, Alison Krauss and the like would appreciate the track and be appropriate targets. Great job and thanks for sharing.
 
2. Can you recommend any playlist curators, journos or radio programmers who would be into this? I am happy to feature the track on my upcoming Tasty Turntable playlist on Spotify and will share with my followers.