Joe Dexter
Title

Singer/Songwriter/Pokemon Master

Bio

Signed by Tim Armstrong to his label Hellcat Records for 3 albums with my band Orange. Toured with The Misfits, Bowling For Soup, Reel Big Fish,  Zebrahead, The Adicts, UK Subs, Phenomenauts, Nekromantix, Agent Orange and more. Debut solo record "Songs About an Ex" coming soon!

Website

Interests

Location

iPhone: 34.061736,-118.300200
---
Recent Submissions
I found my attention span wandering elsewhere to begin with, the song reeled me back in with a memorable, catchy chorus. On second listen, it confirms itself as a very well-crafted pop-rock track which should see Joe Dexter bring his sound to a wider audience, perhaps via the medium of sync or commercial radio. Definitely an artist to keep an eye out for.
 Joe thank you for reaching out and submitting, 

Starting out the mix on the record sounds like a solid studio demo. Each element sits in a nice place in the mix overall, although I do think the vocal could mixed better so that it sticks out more from the instrumental. There is good musicianship shown within the track and the arrangement keeps pushing along nicely as well. Vocally things shine the most when that chorus hits, but you do have a nice melancholy vibe in the verses. I like the power of the choruses and how the record really rises. I noticed that your vocal really gets lost though within the mix when all the instrumental elements are there in the chorus with the guitars. Lyrically you tell a nice story and the composition has some good moments melodically, but mainly in the choruses. The one thing that bothers me is that I feel like the record has been "done before" and it feels out dated from a rock/pop standpoint. 

Overall a solid vocal performance on a good track that could overall use a better mix to clean things up and make your vocals stand out more. I would say find a way to utilize your sound, but with something that sounds more up to date overall. 

Great track and production.  Where are you based?  I think you are right to start building a new team (label, manager, etc) and they should be local.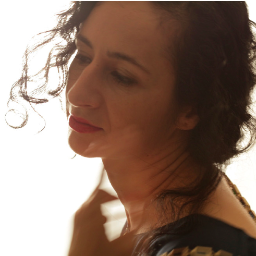 Hello Joe,

This is sweet. It's way more pop, but I can't help but hear the Bowie influence. It's not really a synth ballad, so that part of your description is deeply confusing. But your mission is obvious, you want to be a pop star.

I run a boutique music strategy service, which means I offer management-style advice without the strings attached and for an hourly rate. You get my full attention and rigorously considered advice, and you don't have to give me a percentage of your worldly goods in order to take action on that advice. I keep my time commitment down, and do the thing you want i.e. advice, while you still get the freedom to either take it or leave it, and do the work yourself to make it happen. If you're interested, hit me up. My rate is $125 per hour, and we would get a LOT of strategy in place for an hour's work, so it works out reasonably, much more reasonably than a traditional management / artist relationship. If you're interested, reach out to me via my website.