Nicolas Vandenborre
Bio

Founded in 2016 as the vehicle for music that needed to be shared, Vandenborre is a funk/acoustic project lead by 19-year-old musician/writer Nicolas Vandenborre. With a diverse sound ranging from relaxing funk to emotional acoustica, Vandenborre aims to explore the spectrum of modern music through an original sound. With influences ranging from post-rock to electronica, the diversity found on debut album The Feast Of Worms highlights the potential and ambition that exists. Lead by an artist who also delves in poetry and playwrighting, Vandenborre embodies Nicolas Vandenborre's beliefs and experiences alongside a gifted group of musicians.

Website

Location

London, United Kingdom
---
Recent Submissions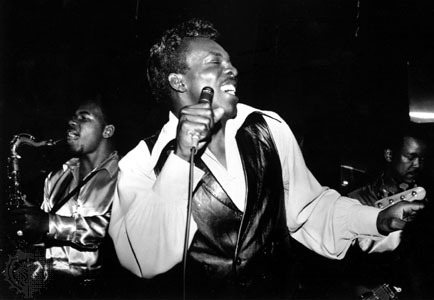 Excellent track (and a great back story) from Vandenborre. I really like the vocals and the backing instrumentation is exceptional (I especially like the direction the song takes at around the three minute mark). This song is repeat-worthy and I have added it to my recently published "The Tasty Turntable - Summer 2017" playlist on Spotify (recently featured on playlists.net). Thanks for the share!
I like this song and the message is important. Can you send it to me directly as mp3 and we'll find a spot for it. Thanks
This upbeat indie rock tune reminds me a lot of Lily & Madelyn. The melody and music are wonderful. Nice work!

Thematically this is a great fit for The Appetizer Radio Show. If you have an album or EP with more tunes, please reach out to me. I'd like to consider featuring it on the radio program. Email me with details on how we can get access to the full album at dgrant@dgrantsmith.com. 
A charming composition that has a nice natural flow. Vocally, the track offers a very interesting delivery which is enchanting. However, at times the words are not entirely clear and could possibly be delivered with more crispness. This could also be reserved in mastering possibly

The track development is very interesting and I like the addition of keys and other textures later in the piece. I do however feel that the track could benefit from a stronger bass sound to anchor the entire composition and offer some contrast to the ethereal tones elsewhere in the song. 

I would also suggest a little more dynamic play with the guitar not appearing so heavily throughout but occasionally allowing the track to breathe. Possibly the addition of some syncopation here could help in this regards. 

I would certainly be interested in following how this progresses as there is a lot of sonic choices that I like in this track. Best of luck
I love how the vocals and instrumentation work together really well. The song is a great fit for the vocalist. I like the understated, but interesting, drums and I don't have anything negative to say about it. Good stuff!