Clay Melton
Title

Clay Melton Band

Bio

Ask any of the thousands of fans who've been energized by Clay Melton Band's high octane shows throughout their home state of Texas, and they'll usually use names like John Mayer and Foo Fighters to describe their explosive vibe. But dig deeper into Clay's musical journey and you'll hit on that classic moment at age 11 when he heard Jimi Hendrix's "All Along The Watchtower" and his world quickly changed.  

Influenced further by Stevie Ray Vaughan, Led Zeppelin and The Beatles, Clay was being hailed as a young master guitarist by his mid-teens. The Dallas International Guitar Festival proclaimed Clay "one of the TOP 10 Guitar Players in Texas under 20 years old" after his performance brought down the house. 

More recently, Clay Melton Band has received phenomenal feedback on their new EP from industry greats such as Grammy winning producer Jared Lee Gosselin (Velvet Revolver, Frank Zappa, Macy Gray) who said, "This kid is a force of nature!" 

Also a Grammy-winning producer, Joel Soyffer (Joe Cocker, Doobie Brothers, Aloe Blacc) mixed and mastered the EP at Coney Island Studios.

Now well past the "teenage sensation" stage, 22-year-old Clay and his group, Clay Melton Band - featuring drummer Zach Grindle and bassist Raymon Minton - have developed a guitar driven pop-influenced alt-rock style that draws dynamically on his blistering Texas guitar influences. 

Other tracks from the self-titled EP include "Remember," which Clay penned at 17 and is the set's representative "breakup song," addressing our tendency to feed frustration rather than address real problems. "Stop & Listen" is a harmony laden power ballad tapping into the part of a relationship where one partner comes to the conclusion that he or she just doesn't have the same desire anymore. In the song, Clay urges us to "Stop and listen to the soft sound of love, running away/So quiet in its escape/Then one day you wake/There's nothing inside." 

The music videos for "Tonight" and "Home" were recorded at SugarHill Studios in Houston owned by Dan Workman (ZZ Top, Beyonce) who said, "I've had the privilege of watching Clay evolve from a gifted intuitive guitarist to a complete performer and songwriter. He has managed the hardest of Tasks: crafting a musical identity that lives up to the promise of a precocious talent."

Website

Location

Cypress, TX
---
Recent Submissions
I imagine this sounds epic when it's played live. The recording captures that feel well, with good strong performances and production. As a Brit, I can imagines this performing best in the USA, in a bar in Austin, watching it with a can of Lone Star in my hand. In the UK I can't imagine audiences taking to it quite as readily.
On "Timing's Everything" by Clay Melton band, fans are treated to three minutes of blues rock boogie, gravity-defying guitar work, and impassioned lead vocals. The song is propelled forward by its own inherent groove, relying not on gimmicks or pop music sensibilities. This is the sound of sheer musicianship for appreciation by fellow musicians. Things get most interesting in the song's final minute, when the time signature changes and the band plays with time as if it were a medium as fluid as the strings of a guitar.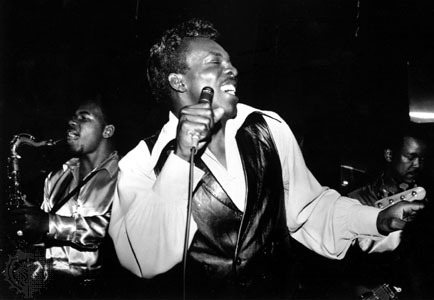 Old school guitar grooves in the vein of Joe Satriani and Jeff Beck. Throwback vocals (think Foghat or BTO). The world needs more new music like this! Straight-ahead, guitar-driven rock and roll. Good stuff and thanks for sharing.
Solid song with driving blues rock licks, a good groove and some impressive guitar playing. It's always great to see a young artist playing a classic sound like this so kudos for that. I would suggest including a brief bio about yourself with your Fluence description and would suggest making another music video to promote the new album. Best of luck!
Thanks for sharing this with me Clay!

My first thought is, wow, this is mastered too loud for the style.

Next thought - the drum overheads are at least 6 dB too loud. I'm hearing too much of the cymbals, and too much brightness from the drums overall.

Panning the guitar riff in the intro so far to the right strikes me as odd, fwiw.

The tambourine at 1:30 is crazy loud to my ears, and could come down 12 dB or more.

I like your vocals! And I love the tempo change! But I'm surprised it's over so soon.

I feel like there may not have been much of a song in there, but here goes another playthrough...

Yeah, it's really just a few lines of vocal, eh? There's no hook, or anything I could sing back to you after hearing the whole thing twice. I didn't even catch the title!

I think it's safe to say, while the musicality and performance are there, this isn't a lead single.

A couple suggestions for future Fluence submissions:

1. Include the lyrics so we can follow along (I understood them just fine, but wasn't always focused on them)

2. Include a short, catchy description of the song or act that's easy to copy/paste for social media sharing. That way we don't have to strain our brain coming up with something clever, and you get to choose how you're presented to the world.

Fwiw, this isn't a great fit for my following anyway. They tend to be Depeche Mode, or at least electronic music, fans.

Thanks for sharing it with me though! Hope you find my comments of some value.
Serious talent and sound here.  I hope the market is ready and the timing right for your progressive, Hendrix-inspired guitar rock  sound, it so deserves to be heard!   I'd like to find a place for it on playlists and shows, please send a high quality mp3 to me at andrea@aspenbeat.com and I'll include it sometime here soon.  Thanks for your submission, good luck breaking through with your music, again it deserves to be heard!