12/8 12/8
Title

The Perfect Storm

Bio

12/8 is an Artist/Producer team, consisting of Rohan and Devon, based in London and Los Angeles, respectively. We aim at creating melodic Pop music. Our first Ep entitled "The Perfect Storm" contains four themed songs of which represent our unique take on love songs.

The idea behind "The Perfect Storm": An up-tempo pop ballad inspired by a night out at a fashion show and the emotions experienced by the boyfriend of one of the models on the catwalk. The jealousy he feels leads to his questioning of what she really means to him, which he did not realize before that night. He ultimately comes to the realization that nobody is REALLY perfect and that we all have our issues. But when you find someone perfect for you, you never want to let that person go.

Location

London and Los Angeles
---
Recent Submissions
Thanks for reaching out and submitting. The mix on the track sounds like a rough demo. There is some good space between each element, but overall I feel like there could be more depth. Melodically I'm not really being grabbed by the track or the composition itself. The vocal performance is good enough to get the idea across, but again I'm just not really captured. You guys sound like you have some "Owl City" influences in your music which is cool, but things need to reach another level production/composition-wise. Before you work with someone else I think you need to keep working on what your sound is going to be. The direction needs to be me more clear from a musical standpoint basically. I hope this helps. 
So awesome that you guys are specific on what you want to gain from this experience. Here you go:

1. This track has a good, professional sounding production quality. It's certainly broadcast quality. Your soundcloud page says Brian Hazard is one of your followers. He's a fantastic producer and will give you the best critique on this side of your music. That's who I'd recommend you get production help/critique from if you haven't already.

2. An Indie-Elctronic-Pop duo with a sound similar to Purity Ring and Solid Gold, who get your toes tapping in seconds. Uplifting and fun tunes for an enjoyable listening experience.

3. This is tough. What are you looking for on your team? If you want professionals to give you direction, plan your outreach to fans and media, then we can talk (that's my specialty). If you're looking for PR and publicist work that you want to outsource, Ariel Hyatt at Cyber PR (recommended in this set) is top shelf. Beyond that it's a matter of identifying your vision and goals to be able to bring the best people on board.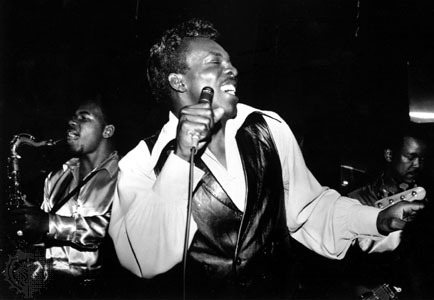 1/What production advice would you give us? I think the song is well-produced and the vocals fit well with the background track. I think the instrumentation is pretty solid but I would love to hear the vocals over a more natural (less programmed) track. All in all, I think you've done a very good job with this song. 


2/How would you describe our sound in one-two sentences? Strong vocals with a catchy electronic beat.


3/ Can you recommend people who may like our sound and potentially could work with us? I'm happy to share on future playlists. Thanks for sending.

I really love this.  The melody is great and it flows really well with the track.  The mix is great so I have no real techical critique.  My only suggestions would be to do a bit more of a breakdown somewhere to help build the overall dynamic range of the song.  Maybe take out or heavily filter the drums for 8-16 bars.   Also consider doing a version that is more around 4:00 total.  Consider getting this to a licensing firm for tv or film placement.  Do a cool lyric video but have it up and running on iTunes, Spotify, etc in case it picks up momentum.   If you have any questions, feel free to contact me!   Peace and thanks Simon.

Describing your sound in 2 sentences:  A new sound with a great familiar vibe.  Music that will be put on repeat for sure.

I am open to collaborating in the role as producer depending on the situation


Thanks for hitting me up!  
I enjoyed it a lot, the intro is very different from the rest of the song which isn't a bad thing. I find the progression to be very interesting and gradual. I'd describe the sound as indie synth pop, which is probably one of my favorites. It reminds me of bands like the Legends from Sweden and similar artists on Labrador Records, which might be a good place to start asking about labels. I found the production to be pretty good, I don't really any suggestions on changing it. Thanks for sharing with me, I will definitely continue listening!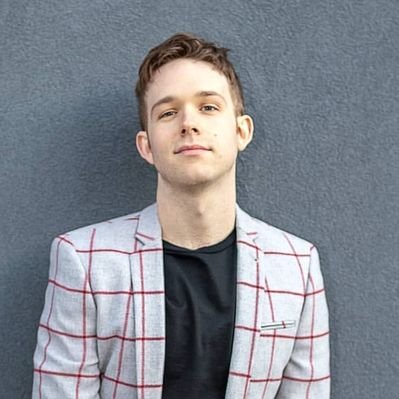 This was a fun tune, good job. I would love to see your production skills grow and become more honed, as the song felt a bit basic, but I can hear all the elements of a good pop writer in here, and I'd be interested to see what else you can do.
Hey guys!

When I saw "hip-hop" on SoundCloud I was ready to pass. Glad I didn't! That's got to be a mistake, right?

I like that you've got specific questions, but I don't think I'm going to be much help on two-thirds of them!

I haven't got a 1-2 sentence description, but you definitely remind me of Savage Garden.

As someone who has always promoted direct-to-fan, I don't have any label references for you. But I can see potentially sharing your stuff on Twitter in the future when it gets a little more polished, and you never know who might hear it!

As for the production and the song itself, I've got plenty to say...

First off, obviously professional mastering would make a big difference, but I'm sure you know that.

The biggest issues are:

1. There's no hook. I listened to every note and gave it my full attention, but if you asked me to sing something back at you, I'd be at a total loss.

2. The structure is ambiguous at best. It sounds like it starts in the middle, the chord progression seems asymmetrical in that there may not be an even number of bars, and there are no drum fills or changes in the instrumentation to differentiate one section from another.

It just kind of meanders on the same drum groove and bass line. The extra synths all sound like one-finger arpeggio presets. Not interesting, and taking way too much space in the mix. There are no instrumental melodies, and no vocal harmonies.

The 2:40 section in particular has some really ambiguous chords that seem to clash. There's just no sense of direction or forward momentum.

It feels like the whole track is comprised of a bunch of 4-bar loops that you launched in Session View of Ableton - maybe a couple 3 bar loops too ;). 

Wow, that's a lot of stuff. But you get the idea!

I suggest finding a song you love and stealing the structure: 8 bar intro, 8 bar verse into a 2 bar riser, 8 bar chorus into a 1 bar break, etc. And make each of those sections sound different from one another!

A couple more suggestions for future Fluence submissions:

1. Include the lyrics so we can follow along (I understood them just fine, but wasn't always focused on them)

2. Include a short, catchy description of the song or act that's easy to copy/paste for social media sharing. That way we don't have to strain our brain coming up with something clever, and you get to choose how you're presented to the world.

Hope that helps! I think you guys, and even this track, have a lot of potential. But it's not ready to shop to labels just yet!

Brian.
Great dance/club feel to the production.  Once it gets rolling (around 1:20 in), we reaaly get attached to it but before that, not so much, a bit scattered for us to start.  We like the vocal tones very much.  Hope that's helpful, thx for your submission, good luck with your music!