Jasper X
Title

singer songwriter

Bio

Singer songwriter Jasper X has been writing and recording records for the past 15 years. After writing  indie-rock oriented pieces, such as the 2011 release Cameras and Paragons, he chose to let his current influences at the time (Wilco, Elliot Smith, Ryan Adams) take him in a different direction. His latest release, Aegan Lanes, enters the alt-folk/singer-songwriter genre with personal, acoustic-based songs having unique chord progressions (Only Patterns, Fortunes) and pulsating rhythms (Whirl Music, Alpha Rays).

Website

Location

Jersey City, NJ
---
Recent Submissions
Love the vocals and folksy tones at the start!  I see you are looking to transition into a more alt-folk style, and I very much appreciate that and agree an edgier tone is more attractive in the marketplace and to me than a straight up folk sound.  This veers off into more alt-folk rock after the first few stanzas and when the harmonies start, I get a bit lost.  My opinion would be that the different sections of the song don't quite come together/meld the way my ears expect them to.  Really like the electric guitar riffs in the last minute, but would want them repeated somewhere else.  Also the song feels a bit short.  Hope thats helpful, thanks for your submission, good luck with your music!
Aegean Lanes, is a very pleasant listen. We enjoyed the track.  The production and arrangement with the acoustic guitars and percussion are excellent. We like the vocals as well, although in places, they seem they could be somewhat stronger, although the voice does provide some character.  We also like that the song is short. invites the listener to play again. 

At this time, we can offer you an opportunity and invite you to be part of Big Fuss Records digital only "Artist to Watch 2017". The purpose of the compilation is to promote and assist independent artists with much needed exposure through distribution channels and radio airplay under the Big Fuss Records brand and label.  We are completely artist friendly. This does not constitute a record deal although it may possibly lead to one if the label is convinced of an artist's commitment, material and marketability.    

Thank you for sending. Keep up the good work and feel free to follow up via office@bigfussrecords.com 

Immediately introduced vocals and stirring acoustical trickling gives this track life from the first second, the minimalist arsenal serving well in introducing the warm and narrative-driven vocal presence. The churning around 00:36 adds a nice subtle rhythmic element, the backing bass-like murmur adding depth to the sound. Acoustical fluttering re-emerges as the focus at 00:53, with the "running in your head for all to see" hook reaching especially epic heights at 01:43, when a twangy guitar reminiscent of Kurt Vile comes into play. I'm really loving this part - 01:43 until the conclusion - as it successfully integrates instrumental expansion after a successful minimalist introduction. Structurally and melodically well-done, for sure. I'll be posting this on Obscure Sound in the near future. Also feel free to email me at mike@obscuresound.com if ever in need of help with PR -- I can send my rates and success stories upon request. Thanks again for the submission! -Mike
Really enjoyable song with creative, though subtle, production elements (the slight variation in vocal prominence when the harmony & percussion enter in the refrain). I'd like to see something in the second verse, just so it wasn't identical to the first from an arrangement and production perspective. Short and sweet, but a tune that pulls longingly at the listener's ear.

With regard to promotion, in each aspect of a song's creation (and evaluation) I've come to ask myself, "What makes this song undeniable? What differentiates it from every song I've ever heard?" "Whirl Music" doesn't just sit there. It jumps, lives and has some spunk. But especially with a pretty straightforward singer/songwriter style, there is even more music out there with a similar presentation and dynamic. It's important with the creative process to identify what makes your art special and unique amongst the flow of music of similar style and message.
I really like the mix of your folk sound with the indie-rock vibe. There's a stark contrast there, and it adds interest to the piece. Interesting choice with the timpani or marching band bass drum or whatever that is during the chorus - it's an unconventional sound, but it works for you here. Part of the trick of mashing up styles is doing it without coming off "gimmicky". You do a nice job of that here, introducing the reverb/delay, etc tying things together. You have a nice voice, and it suits your style well. I appreciate people pushing boundaries and moving things in new directions, and it sounds like that's what you are doing here. Happy to share this one.
"Running in your head" gets quickly stuck in your head. Well-paced and invigorating with stylish prose, a thoughtful song that is catchy and engaging from start to finish.
I like this song's overall sound and the lyrics are interesting. Vocals go well with the instrumentation, the song has slightly sad contemplative sound despite being slightly upbeat. It's a short sweet song that leaves you wanting more.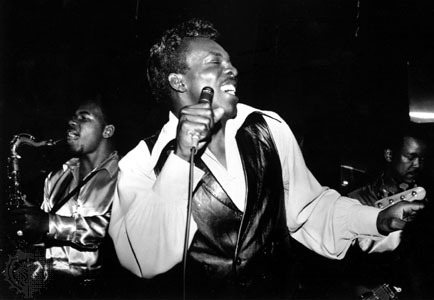 Nice folksy track. I like the way the vocals jump right in from the start of the track. Definitely a retro feeling song with a nice guitar solo and solid vocals. Thanks for sharing and I'll include on upcoming playlists. I hear a bit of Scranton in the songs!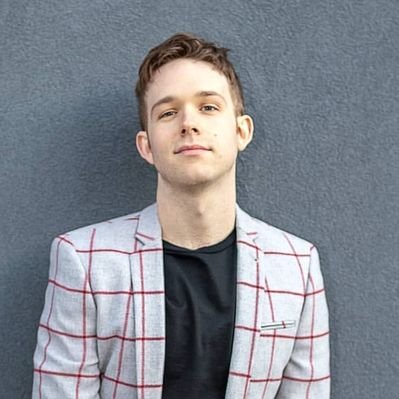 This was a perfectly fine track, but I can't say it excited me. I found it a bit dull, but altogether certainly not bad, I just wish there was some element that would help this stand out from the crowd.
Pleasant stuff. Is the rest of the album in this same style? (Just curious, that's all.)  I could have used some more information about YOU, too. What's your background? What's your fanbase like? What kind of image have you cultivated so far? Is this your first release? These are all ingredients that go into creating and maintaining buzz for an artist.

Next question: What are your plans for getting the word out on your material? I'd be looking at (a) making friends with as many bloggers as you can; (b) making sure that this song is available on all platforms, including YouTube--even if it's just a lyric video: and (c) hired a radio plugger to make sure the song comes to the attention of as many speciality radio shows (the kind that feature new music and emerging artists) as possible as well as campus radio stations.




Fun, enjoyable lo-fi song with a good hook and poignant lyrics. I would suggest including more information about the project / artist including a bio and relevant social links in your Fluence description. I tried googling you as an artist and couldn't find anything which is never a good sign. I found you by searching for the album but not the artist name. I'm not a big fan of the name either as I'm not sure it fits this style of music but kudos on the album cover. Next time around, consider hiring a publicist if you want a lot more attention for your record before it comes out. If you're into playing live, play regionally and with as many established artists as you can to help build a buzz. Best of luck. 
I really like this!

It's sort of lo-fi, and there's a bit much compression over the mix as a whole, but that character reminds me of Smiths and The Housemartins - simply because I don't have a more current point of reference for your style.

The chord progression is really interesting, particularly through the guitar solo. Your(?) voice is very pleasing, and the harmonies work well to highlight the chorus.

This isn't a great fit for my audience, but I'll share it anyway. Thanks for sharing it with me!

A couple suggestions for future Fluence submissions:

1. Include the lyrics so we can follow along (I understood them just fine, but wasn't always focused on them)

2. Include a short, catchy description of the song or act that's easy to copy/paste for social media sharing. That way we don't have to strain our brain coming up with something clever, and you get to choose how you're presented to the world.
We like the vocals, and we like some of the arrangement, but somehow we don't like them together, they're somewhat at odds with each other (you can better explain that musically), so we're not apt to want to repeat listen, just a bit too discordant for our ears.  But its something of an earworm nonetheless!  We need to pass but hope this is helpful, thanks for your submission, good luck with your music!