Mike Will
Website

Location

Los Angeles, CA
---
Recent Submissions
You've got me for the first 4 minutes of this track, totally, I am in love.  And then I get lost in the transition/bridge at 1:41.  The video is of course masterful, but it is a bit dark for me, it brings some fear up and that's not something I  need more of right now!  I get back into the track around 2:50...and then it ends.  I am in love with the sound and the vocals in the parts of the track I've mentioned, would want to hear more of that sound in the song, there's not enough of it for me, it would be a constant repeat earworm if you were to find a way to develop the track more in that direction.  Masterfully produced by the way.  Hope that's helpful, love you guys and hope to help you promote your music sometime soon.  Higher Self is still on my constant repeat playlist ;) --Andrea 
Super cool. Reminded me of ESG meets LE Tigre meets like Glass Candy. Did it. Didn't hate the video either but I would rather see the band more. All in all, keep fighting the good fight. Don't quit.

TK


I'm sure I've heard this somewhere before (maybe Spotify recommended it to me recently or something). I really like it - production-wise, the bass guitar sounds gorgeously tight and warm. Performance-wise, the vocal is a perfect fit for the song and the production. And songwriting wise, that's one catchy chorus. Good stuff.
We love the video! Creative, captivating storytelling.  Love the vocals as well.  Send a high quality mp3 to andrea@aspenbeat.com with 'Fluence Request - Artist Name - Track Title' in the subject line, and a link to all your socials and streaming artist profiles as possible,  and we'll include on playlists and shows.  Thanks for your submission, good luck with your music!
Really dig this!!! Production feels good and I love how it changes up. Absolutely love the retro feel of it.  Def keeps you engaged and moving. Vocals are great as well! Vocal delivery is quality and easy on the ears. The lyricals are catchy and easy to remember which is great. I would def hit the dancefloor with this one! Great job! 
Very inventive presentation, the video sells the song in a fantastic way.
Great beat. Upbeat sound will be stuck in my head for days, and I'll love every bit of it.

Loved the song! Message me at dgrant@dgrantsmith.com to talk about getting your album showcased on The Appetizer Radio Show.


Truly attention keeping video.  I found my eyes focusing on different things with each watch.  The song has a great bouncy feel that will get asses shaking.  Vocal harmonies are top notch too. We will spread it through our social media channels
I like the song. Solid '80s dance music vibe. Video is kind of muddled chaos of Way Too Much All At Once but I guess that's super '80s too.
This song was pretty interesting and I enjoy it. But I don't know if I'll listen to this song very often. Thanks for giving me the chance to listen!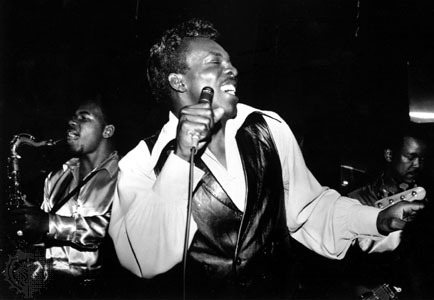 A fun track with great vocals and a chill electronic beat. I like the rhythm changes and the vocal pacing. Also love the ending! Good work and I'm happy to include on upcoming playlists. Thanks for the share!
I like it! The production gives it a really 'bouncy' feel that works well, and the song is a great fit for the vocalist. The song has a well-paced structure that keeps me interested throughout, and it feels like the perfect some to listen to while driving along the Pacific coast on a warm summer's day.
The song, Vocals and lyrics are very Catchy. If promoted well, i see it matching the likes of Drakes - One Dance or Cheap Thrills by Sia. However there are few sounds that sound a bit Low quality. 
The MIX can be better , especially because its a good track.  Also i think the song could have a nice Future House Bass line.  Right now the sound is completely similar to 80s disco.