Pete Lanctot
Title

Brooklyn based Roots/Americana band. Full length album, No Sign of Love or Farewell out this fall!

Bio

Pete Lanctot and the Stray Dogs embraces the marriage of the new and the old, beauty and dissonance and the telling of expansive stories told through small details that are unique to the American musical tradition. Hailed as "Personify[ing] pretty much everything good about New York's most happening Music Scene" by New York Music Daily, Pete Lanctot's narrative songwriting, firmly rooted in in blues, folk, country, and experimental music, offers pinhole views into the lives of characters that range from the real to the mythological carrying on these musical traditions while avoiding replication and derivation.

Website

Expertise

Interests

Location

Brooklyn, NY
---
Recent Submissions
Hello! Great song! The vocals and the banjo were the best parts of the track and everything really flowed well together. Excellent work. Feel free to send me more videos or songs in the future. 

-Lauren
Great attitude. Eerie, bluesy, and badass.  Really enjoying this song. Looks and sounds like a song that'd be in a bar in a movie, in a joint we all wish we could be in, drinking whiskey, drowning our sorrows, looking longingly around the room for a candidate to create one helluva night with.

Music would do well on a tour through Texas. Maybe hookup for a show with Guy Forsyth.  Or in Brooklyn, find Bryan Dunn and his community of Rockwood Music Hall troubadours.  Great folks, great music, similarities in vibes abound.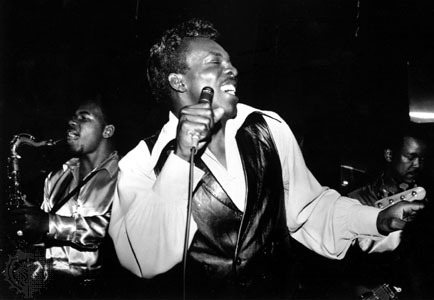 I'm a sucker for a great banjo track. I love this song. Great performance and a really professional production. This song makes me want to hear more from Pete + The Stray Dogs! I will certainly share with my followers and include on playlists--including TheTastyTurntable for August 2016. Thanks for sharing!
This was quite the enjoyable song / video and reminded me of a backwoods Nick Cave. I would suggest adding links to your social media in your Fluence submission along with the official site. I noticed on the official site that this music video wasn't embedded, instead you had to click two links to get to the Vimeo page and would suggest making it as easy as possible for people to watch when they come to your website. Your site also links to your personal Facebook page instead of the artist one which is a bit confusing. Besides that, you have a great voice and this song is very well written, the next step would be to promote your new album, play out as much as possible and try and play SXSW next year if it's not in the cards already. I would suggest continuing to make music videos and perhaps hire a publicist for your next release.