Natasha-Leigh Smith
Title

Singer. songwriter. Manchester/ Liverpool UK.

Bio

I am a British singer/ songwriter based around Manchester/ Liverpool. I sing rnb and pop. I have been writing since the age of eight. At seventeen I went into the studio for the first time. I have worked with producers such as Ian Lovatt (Jess Glynne, Ed Sheeran) and Mark Winterburn (Plan B, 5 Seconds of Summer). As part of a girl duo and band I have gigged extensively around Manchester and Liverpool. Played the Manchester Academy and Deaf Institute. I went solo in 2016. My first release was the song, Bedroom Walls. My second due on the 21st of October 2016 will be Omen. Omen is a song about obsessive love and betrayal.

Website

Location

Manchester/ Liverpool
---
Recent Submissions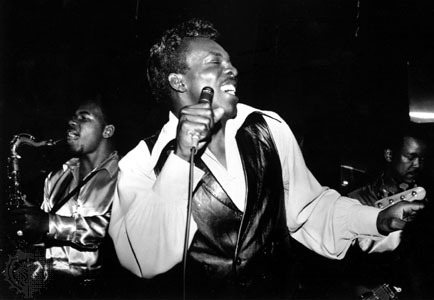 A nice, well-produced track from Natasha-Leigh Smith. The vocals are strong and the backing track gives the song a depth that is not always common from emerging artists. This track moved me to seek out other songs from Ms. Smith. Both OMEN and Bedroom Walls (each available on Spotify) highlight the dynamic range of this rising vocalist. Great stuff. Thanks for sharing and I'll share the word with my followers.
We'd like to play this song on our radio station and podcast. Can you contact us through private message and we'll let you know how to send us the track.
Powerful songwriting and message. Uplifting music rarely sounds good. Just A Girl is outstanding. I want to hear the rest of your songbook. How can we make that happen? I'd love to get this song and (potentially) others on The Appetizer Radio Show.

 You also asked for introductions to people who can help you grow your music career. That's a big part of what I do. Let's have a conversation about it. My email is dgrant@dgrantsmith.com. Looking forward to connecting with you.


Thank you for reaching out and submitting Natasha. To start out the mix on the record sounds quite muddy right now. The mix just overall has to be better/crisper and the instruments themselves need to be separated so that their frequencies aren't crossing/cancelling each other out. Everything sounds very compact/thin right now when the mix should sound wide and big. Vocally performance-wise it wasn't bad at all, but again the vocal mix has to be better. Lyrically the composition itself needs a lot of work. Phrases such as "I know there's a phrase about a cliff" for example. That idea could be brought to light in a much more interesting manner. I also think that melodically there could be more ear candy there. Some of the melodies just aren't interesting and they fall flat on the ear. I do think that the energy picks up nicely in the chorus though. Overall the record feels out dated compared to where Pop/Rock is now as well. I do hear a lot of potential within your music, but it sounds like you need a good producer to really put it all together for you. I hope this helps thank you!
Thanks for sharing your new one with me Natasha-Leigh!

It's a strong song. One of those Roar-ish female anthems that seem to have been so in vogue the past few years. 

The production and performance are solid, and I love that vibraphone line. It makes for a cool hook. The snare is totally 80s.

It's so mainstream though. Maybe that's what you want - for it to be universally accessible - but it doesn't feel like you wrote it. It's too generic, and lacks concrete imagery or any unique personality. There's no "edge." It feels like you're reaching for Lana Del Rey, but it's closer to Katy Perry.

That said, it might be a great candidate for sync placements! I could imagine it in the end credits of a film.

I've got a couple problems with the lyrics:

First off, "pressurized"? I mean, it's kind of clever but distracting when it should clearly by "pressured."

And this stanza is pretty clumsy, chronologically speaking:

And if I hold back I know I will regret that 
Then 80 and look back

It would be much clearer if it was:

And if I hold back now I know I will regret it
When I'm 80 and look back

I appreciate your including the lyrics! It would also be helpful in the future if you'd include a short, catchy description of the song or act that's easy to copy/paste for social media sharing. That way we don't have to strain our brain coming up with something clever, and you get to choose how you're presented to the world.

I can't think of anyone to connect you with, but definitely check out SubmitHub for blog reviews. Here's my review of the service: http://passivepromotion.com/these-59-music-blogs-will-listen-to-your-song
Love what you're doing here!  You are a powerhouse vocalist and we really recognize that.  Would love it if you had something more singer-songwriter or alternative for us to listen to and help promote, the full on pop sound is just not our usual vibe.  Also, the track comes off as really unbalanced in  headphones, instrumentation way up front over the vocals, so we'd guess it needs further mixing /mastering.  Visuals are GREAT on your socials and sites, keep it up, and we hope you keep creating new music, thanks for your submission, good luck with your music.  

Like the cinematic quality of the track and some nice production ideas. The filters, the snare tricks with verb and different sonic qualities. Love the little sonar beep at 2:20. Solid strings as well. Very minimal, but effective. Also love the harmonizer, multi voice effect at 3:27.

Overall, the track seems like a fastball in the slightly dark, powerful, cinematic, modern pop world with tons of depth.

My only constructive comments would be the filter on the vocal while i like it tends to get the vocal slightly lost with the thick synth at times. It sits pretty well overall, but a few db more on the vocal or a notch out of the synth to give the vocal extra room would be nice.

The vocal is great as well in terms of performance (very soulful and cool on a track like this) out side of 1 or 2 slightly pitchy notes, but with the passion behind the vocal i think it is ok. I think a human quality of imperfection sometimes gets lost in music and so on a different track it might bother me, on this I think it fits. 

Lastly, i think you could shave this track down to 330 / 345. At 4:12 it is a little long and in my opinion it is the length of the chorus. It runs almost a minute at one point. Its not the end of the world, but the chorus got a little repetitive. A solution to combat that would be to maybe drop everything and have the vocal sing the chorus against just piano etc...

Otherwise. Really good track.

I like the Bieber cover on your page (although a little loud and over compressed its a great performance) and among the other stuff i heard. I think this track is a direction you should push in. It does a nice job of combining your soul with an engaging modern cinematic quality. 
Love your vocal tone! 

Some of the keyboard sounds could be tweaked and made a little cooler, I think overall you could use a real "mix" on this record. I can recommend a great mixer if you need one that can accommodate you. 

Just reach out to me directly jaredleegosselin@gmail.com and I can make those connections for you. 

I have a good buddy Ilya who could really help you with the blog and PR side of things. 

ilya@pendulumpr.com
Hello !!! You really have a nice voice and i like the way you sing at all. I listened to the track by using my Beats Studio Headphones and i must say, the you need to mix the track again. The Chords and the piano are to rough and loud. If you have or know a similiar track, use it to compare the both. The synthesizer inside is to much...missing some drum elements in the background. You can add strings in the refrain to give the track the right feeling. If you already finished the track, you can get in contact with me to promote US Radiostations with your music to see how far you can go. www.djmp3promotion.de
Kind regards
I feel like there's a bit too much drama, "less is more". The swelling violins around the 1 minute mark are cool but if you would let those swell without anything else from instruments or vocals they'd have more effect, I feel. Same goes with the vocal, it's always really forward and clear in the mix but around 1:30 it's tucked in the back, and therefore loses effect. Go big & go bold, put the emphasis on certain sounds and vocal moments to really grab your momentum with the track there (especially in the chorus). Think the lyrics may need a bit more variation but if you tone it all down a bit that will come gradually. In the 2:38 bridge I would drop the drums, and just add things with each "ooh", right now the violins come in early again, you need to build towards a momentum there too for the final chorus.
Hey OMEN, 

Thanks for the submission.  Yeah really nice job and really great sounding production / mix etc.  I think the song is definitely in the good category and voice sounds great.  For me on a song level I think for some constructive comments I might look at the lyric in the chorus:  

I'll think of you think of you
When your with her your with her
But I can't take no more
No I can't take no more

Like some times lyrics work fine just saying what they're saying but often i think it's better if you can put it into a metaphor or say that as the message but just say it in a different way and have some things that are just a little out of the ordinary and juicy.  From a song perspective that's something I thought could be a little better.  

If you ever want to check out an amazing lyric writing book, check out Pat Pattison's work via Berklee ... he was my mentor and as a singer/songwriter I think you might dig it.  

Thanks for the submission!


Benjamin. 
I think this is a solid track. Melody, piano, and overall production is tight.

I like the vocals as well. Could see this doing well for daytime radio, and could also see if being used as part of a soundtrack or TV bed. That's definitely one avenue to pursue.

Also look at BBC Introducing if you haven't already. They're always great at shining the spotlight on new talent. I wouldn't advise spending £££'s on pluggers just yet until you have substantial radio play first. If you are going to invest cash though, I'd suggest video content, which always helps with online coverage/blogs/etc

I think it's a good track, I can't really fault it. Keep up the good work!
Fantastic record, full of bold ambition and rich production. It's the kind of track which immediately sticks out for having a cinematic quality to it. Very strong vocal and extremely well delivered.
Hi Natasha, thanks so much for sending this in, really like the song, are there any more tracks you could send me to hear? I like the slightly rocky edge to the track. Would you consider fronting a band? - It's hard to tell your full direction from the one song... I had a look at your insta and YouTube.. If I'm honest then I would say you could put more time into working out the artist you want to be.. as for me your look doesn't necessarily fit the music... - that's not a negative at all about how you look.. just that to be an artist your brand has to be on point - it's almost as important as the music these days.
Starting out the mix sounds like it could be cleaned up. There is some mud creeping in when it comes to the sub and overall the mix sounds quite distorted. With that said there is great musicianship shown within the the track itself and the arrangement keeps things pushing along well. There is good strength within the music overall. Vocally the performance is quite strong. The melody within the composition is solid and the chorus takes things up a notch with the higher range vocals. I think to start this could be a good record for TV/Film syncs once the mix is cleaned up. If you are able to get that done I'd love to pitch it around to supervisors/libraries. My company www.mihent.com also handles marketing, PR, radio promotional services and more. My email is heintz.c@mihent.com Thank you. 
This is the strongest track I've heard from you yet! Both in the production and vocals. It's a solid straight-up pop song with an anthemic chorus.

I love the 80s flavor. I hear it especially in the synths and use of reverb. I'm very much reminded of Rihanna's "Anti" album (a good thing!).

Thanks for including the lyrics! They're pretty generic (no offense) but that's a strength in that they're universal. Still, I would've liked some concrete imagery.

I'd be happy to tweet this when it goes live. Feel free to email me to remind me at colortheory@colortheory.com. You should also try SubmitHub for blog placements! I review it at http://passivepromotion.com.
Much to like here, well done!  Love the vocals.  Very pop oriented in style, and could go far with that and the traditional pop song structure of it.   It's a bit heavy on the production and arrangement side for our taste, would love to hear something else like a ballad or something with simpler production values.  Hope that's helpful, thanks for your submission, good luck with your music!
Much to like here!  Still a big fan of your vocals.  It's a great and right-on pop vibe, honestly still a bit too 'pop' for us, but very well done, and we'd like to see if we can find a place for it -- send a high quality mp3 to andrea@aspenbeat.com and we will work to include it in playlists and shows.  One thing to mention is that it is a bit short and ends before we expect it to, might want to look at extending a bit, even if just instrumentation, to at least 3:00.  Thanks for this submission, continued good luck with your music!
Glad you found the article helpful! You have a fantastic voice!

Really cool beat, but of course there are limitations that come from not producing the track yourself. I'd like to hear the arrangement thicken in the chorus, but you don't really have that option. Even just adding a tambourine or shaker playing 16th notes would help offset that section and take it to a higher level.

The vocal level seems to stay uniform throughout the track, and on average, it's just right. But in the beginning it's a little high. I find that I need to automate my vocals up as the arrangement thickens, and down as it thins.

At the end of the second verse, the pitch seems to go haywire, especially on the word "fall." I'd definitely pitch correct or re-track those two lines. I'm not even sure what you're trying to do there.

The lyrics could use more concrete imagery and detail. It's all pretty generic stuff, and if there's a story there, I can't tell what it is. Fundamentally it doesn't even make sense. On the one hand, you say you're fed up and leaving. On the other, you don't want to be alone again. There's some tension there you never really address or resolve.

Your bio could use some work. I know because I want to tweet out your song, but I can't find anything interesting to say. Your age and the age when you started writing songs are pretty standard (i.e. boring - no offense!). 

Regardless, tweet it I shall! Thanks for sharing it with me!