Qyko
Title

EDM musician, producer, composer, TV publicist

Bio

Music was my pasion since I remember. Sourced by the 80's and 90's, four year ago started producing eletronic music without previous musical studies.
Now I'm promoting my first studio album and my news creation.
I hope help you, count on me.

Expertise

Interests

Location

Sevilla, España
---
Recent Submissions
As usual, not the normal kind of thing I'd listen to but I enjoy hearing your music evolve. Nicely mastered, and I like some of the touches like the aggressively honking bass, and the flangey percussion that comes in around halfway through. Well-paced with enough variation to keep it interesting throughout. Good stuff.
It would be nice to sample the Brass section before playing the whole melody. 
Also the backing chords could be plucking sounds in few sections.
The overall Mix could be more tighter. 
I really like the song.  I think that it could have been a bit heavier and harder though.  It is definitely catchy and I found myself dancing to it on my first listen.  It will stay with you a while.  I would love to hear a dirtier version of this song if and when time permits. 
Nice space in the mix.  The drop is good too.  Another flashback to a time on the dance floor 20 years ago. 
Qyko is back with another banger of an instrumental track, the four-minute EDM masterpiece "Hard In Your House". Unlike much of Qyko's earlier output, vocal samples are used more freely here, adding an entirely new dimension to Qyko's music. Definitely a high-energy song, "Hard In Your House" is perfectly suited for a club enviroment, perhaps less contemplative than previous output. Regardless, by the end of the song the listener is left with the feeling of complete euphoria, having experienced an entire evening's worth of clubbing packed into four dense minutes. To paraphrase the song, the listener knows it!
WOW 😆 This I think is by far your best work. Should definitely be a hit in the clubs. The instrumentation and timings are superior. The only small issue I have is the horn sounding embellishments on the top over midranges is a little too tangy for my taste. Just a hair more midrange and base eq'ed into would make it perfect.

I will be using our new social media RiteKit tool for share this scheduled over the next 10day or so and uploading the song to our 24/7 streaming radio.

BTW our new site is now https://iko.haus and the streamer can be found at https://iko.haus/streamone

Again whenever you guys are ready we can also set up streaming listening parties or interviews through our various platforms that go over twitter facebook etc along with engaging chat interaction with your fans hosted by us at CPirate

Cheers,
BlackCaesar 
Those horns remind me of Pet Shop Boys! Mix feels a little thin and pushed in the high mids. I'm wanting more low end, especially from the bass.

I feel like I get that to some degree at 1:44. The kick is pretty up front, but I'm not hearing much if any bass to support it.

Really like the 2:18 section, but its relative volume makes me feel like there's too much compression overall in mastering. A little glue is great, but it gets really messy, especially with the horns in. I wonder if you've got a really slow release going too, because when the kick comes in after a quiet part, it really stands out. Then after a few bars it recedes.

I'm guessing you're self-mastering, in which case I'd encourage you to find a pro to partner with! I'm not just saying that to drum up business for myself. There are plenty of accomplished mastering engineers working in the genre. Just stay away from Fiverr!

Oh wow, wasn't expecting that ending to creep up so quickly. To my ears, it could've used a lot more time to wind down.

From your comments on SoundCloud, it sounds like the track is already up on Spotify, so I won't wait for a tweaked version to share it. Which I will do this week!
Another enjoyable track, although it does feel like the bass could cut through a bit more - it feels a bit lost in the mix at the moment. Other than that, this has a fun feel with a sonically-rich arrangement that kept me interested throughout.
Energetic song with a nice sound. Does need a little more mids and low end. Even for a house tune, these elements are important. 
On "Happiness (Viva La Vida) by Qÿko, this experimental artist lays down four-and-a-half minutes of genre defying EDM, propelled by hyperactive synth work and a driving beat. Dynamically, "Happiness" contains all the high-energy emotions that the song's title implies, while leaving any implied bad times out of sight and out of mind. The song is divided up into several distinct passages, each one referencing the previous section in some way. In this sense, Qÿko is playing with musical themes and building upon them as if they were Lego bricks waiting to be manipulated and expanded upon. The end result is the most complete composition in the Qÿko catalogue to date, an exercise in sonic mastery of the highest order. This is indeed the sound of the future of EDM.
Great energetic track.  Fresh yet the 90's house influence is strong.  Brought back some memories.  Ready to dance.
Great beats, great rhythm, great electronic house track, it just moves right along and takes me with it.   I don't have much of a place for house/dance on shows and playlists but still very much appreciate it.  Would suggest sending it out to clubs and DJ;s for further exposure, along with interacting with every dance/house artist and club you can find online to build your fanbase.  Great chops, thanks for your submission, good luck with your music!
Use Bass Guitar on Bass Note.  Right now its playing the lead note .
Example if the lead melody is playing F then the bass gtr should play B and so on...

The PAD can be a triad chor: Three notes making a chord.

Try to introduce Sounds on a cycle of 8 bars. Right now Sounds come in and out abruptly.


Try to keep the stereo image clean. IF there are too many sounds in the MONO field , you can try panning them out. 

Production wise this was very well executed. The sounds are well selected and the main melody is very catchy in its own right. There is some good play with dynanics with the track lowering and heightening it's presence very well. 

My main critique of the track is that it relies heavily on one repeated note pattern and while, as mentioned above, I did enjoy the melody i felt that some variation on the common theme would better serve to highlight the quality of the chord progression. 

On a slight note, the sounds selected are heavily processed and I understand this is a stylistic decision but dropping a hint of some organic sounds may better frame the piece. Best of luck
Fun, upbeat and exciting EDM track that works in a variety of settings. 

Nice production and mix. Well-balanced on the mix.

Great use of dynamics and movement shifts to create a flow that maintains the excitement throughout the track without becoming monotonous (one of the things many EDM tracks suffer from). Well done.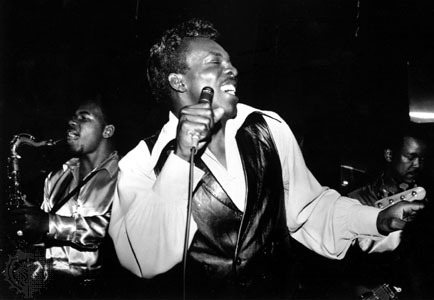 Love the opening notes (very dramatic and a great way to set the tone for the rest of the track). Good drum and bass work throughout. Thanks for sharing and I'm happy to share on social media. 
The first 0:30 sounds like a hip hop anthem, but then it declares itself EDM. I don't keep up as much as I could, but I certainly haven't heard this style before!

For my tastes, there's far too much compression on the master. It makes, for example, the "ah" at 1:10 really leap out. Same with the tape stop effect. It's too brittle, and I'm really missing the low end. Pretty sure that's just the mastering and not the mix itself.

That left-panned closed hat is really loud, and a bit grating to my ears.

I'm not hearing the piano, metal, or drum & bass! But I like it anyway.

For future Fluence submissions, I suggest you Include a short, catchy description of the song or act that's easy to copy/paste for social media sharing. That way we don't have to strain our brain coming up with something clever, and you get to choose how you're presented to the world.

It might be a tough sell, but I'll go ahead and share this with my following on Twitter and we'll see what they think. Thanks for sharing it with me!

As with your other stuff, not really what I'd normally listen to, but well produced and arranged, and I can see the appeal. One of the lead synth sounds (the one that's prominent around 1'20" sounds quite 'thin' - that might be the intention but to my ears it sounds different to the rest of the track for that reason.
A little harsh in some parts, but the breaks are nice and keep the track from being too repetitive. Instrumentation and opening are pretty good, nice beat throughout.
Quite an interesting sound.  I get a little bit of video game feel.  There is some good energy feel but it does get a little repetitive.  
Good for a possible sync placement
Great job! Your work is improving. The vocal little break in there is very interesting along with the audio effects sounds. I would love to hear a little more of that in future songs breaking up the monotony of the machine like music.

It is very nice to see a group progressing in talent, hopefully I can find your twitter handle in here or on Soundcloud and the offer still stands to do a live interview show with me when your ready.

Cheers.
BlackCaesarX
I liked the track. The variations and breakdowns were very nice without breaking the flow of the track. Out of curiosity i went to your Soundcloud and found other tracks that show me you are a producer with a lot of potential. I would be interested in hearing an EP possibly.
I love it, really like the intensity of everything, the rhythm and the production are great! Thanks for the listen, first thing in the morning, good gym music and gives the day a kick start too.

Being a big fan of instrumental metal, itʻs always refreshing to just hear music, the balance of instruments are also super smooth and nicely produced all round. 

For Promotion, I would seek out all the progressive rock forums for this tune, as well as online streaming station who specialise in world progressive metal music. They would appreciate some new tunes with an international vibe.
Very nice UK dance feel with the drums. The music has a continuous flow with tension here and there. Overall a good arrangement. 
Qÿko are back with another mind-blowing electronic masterpiece, the beautifully constructed four-minute banger "Under my Skin." Nobody in the contemporary electro scene has nearly the mastery of the loud-quiet dynamic that Qÿko does, putting this music alongside acts like the Pixies in Nirvana, only thrown into an entirely digital twenty-first century context. "Under my Skin" is equal parts invigorating and relaxing, the kind of song that can hit every emotional register during the course of its all-too-brief four-minute running time. Relying heavily on repeating synth melodies, this song gets buried deep inside the listener's head long before permission is even granted. In short, to say that "Under my Skin" is catchy would be the understatement of the century.
The bass line shouldnt play the lead melody it should play only bass notes.
Try to add backing chords to give it more complex timing. 
The build up should have repeatations of the hook melody
Nice intro Trumpet (add some pads)
The intro kicks can add Toms
The bass line should be different bass notes.

Drop is nice...needs more layers of the main lead synth.


Not as exciting and interesting for me as the last work I reviewed for you, but may be the kind of work that needs to grow on a person.

The composition of the music is very detailed and audibly excellent and should probably work well with what I imagine is your specific audience that has grown to love your work.

Once again getting you on a live video interaction would probably be really great for you and your fans to better engage with you and find out more about what you do let's arrange that and contact me at CPirateTV@gmail.com regarding that.

Cheers
BlackCaesarX
When I meet you
The Intro Trumpet section needs a backing pads and some Toms and Percussion
Build up - snare roll…
The main melody needs Harmonies to back it up

Again here the BASS is playing lead melody , where it should play the Bass of the chord. 

The Kick and highs section seems too Over compressed.

Try to use a BUS for all Reverbs and Another BUS For all delays

I thought is was going to be a plain and boring house-y track when it started but around 1'30" it goes in a new direction that I really enjoyed. It's not the kind of electronic music I'd normally listen to but this is more adventurous that most similar stuff I've heard. Good quality production too.
The sounds u are using is quite old style. I would suggest you listen to the latest EDM sounds and artists.
The melody are very melodious and bit too jingle type. For EDM u need more complex short tunes.
Think about the chords. The chords right now have this 90s style .

work on your chords, like i said before u are using only the lead melody in BASS guitar. but you have to use the root note of the chord. Like if the melody starts at A then D would be the Bass note.
This song has many problems. 

The intro tune has a slight off note...unless you have done it intentionally.
The build up need more sounds like snare roll / perc etc
Backing Synth notes clashing too
Sidehchained Pads chords clashing 

PLease check the notes in manual and see if they are all in the same chord/scale.

Intro Piano: Add Chords to accompany the piano, including piano chords arp and backing pad (chord).

The Build up @0:48 needs more creative EDM build up.  Listen to few EDM productions nowadays, they have lot going on on the Snare Rolls, Pads, Fx etc.

Missing BASS LINE

1:50 Hook melody is fine. But its totally empty. There should be minimal sounds accompanying the production always. Not all sounds are in your face type. 

Suggestion: 
THink of filling up with something on these sections through out:
Low frequency : Bass, Kick, Toms, SUB Bass, Boom etc
Backing  frequency: Pads, Arps, Chords, Piano chords,
Lead: Vocals, Synth, Hooks, Piano leads, instrument solos
Fx: Rises, Falls, Drops, Effects

All of these should be present same time in some form...
Bass: The bass is playing the melody, it should play the bass part of the chord.

MIX: 
For the MIX you should create BUSes for Stereo Sounds and MONO Sounds.
All Mono Sounds should be MONO (coming from the centre)
All stereo sounds should be Stereo. (coming from both L And R ... or any one side.
Remove Lows from all instruments except Kick and BASS

Great job on this. Has a very wide range of emotions that it covers, making it transcend from a musical composition into a work of art. 

I can tell this was very well thought out and would make the perfect addition as accompanying music to our avant-garde art slide show. If it can be embedded you will find it here - http://www.iko.haus/p/kohaus-artsts-gallery.html as well as our twitter @CPirateNetwork and facebook 
Well arranged and straight forward. Emoted the "Chariots of Fire" song a bit but works quite well.
This is a good motivational song, I like the mix of instruments and the gradual speed increase of beats as it moves on. Synths are always good and this one uses them well. I don't usually like long songs, but I actually think this is one that I'd want to hear more of. It has a lot going for it.
Quite the mix of classic and modern sounds.  The big synth make the song perfect for the dance floor but still organic with the piano and organ deep in the mix.  I'd like to hear a more booming bass drum beat like at the 1:20 mark to get bodies moving
I like the song. It is a simple melody.  I think I would have liked to hear something a little more complicated from the piano but I figure that is probably on other songs.  I look forward to hearing more from this artist.
On "Once A Life," emerging piano-based EDM artist Qÿko delivers three-and-a-half minutes of beautifully acoustic dance music. Driven equally by acoustic instruments such as piano and acoustic guitar, the rest of the musical arrangement is rounded out by the traditional EDM elements: synth bass, swirling synths, and drum machine beats and percussion. There is something strangely refreshing about this musical hybrid approach to EDM music that on paper shouldn't work, but in reality flows effortlessly as if the acoustic and electro worlds were meant to coexist with each other since the dawn of time. What keeps this song melodically stuck in the listener's head is the memorable and dynamic piano melody. It effectively serves as the constant musical elements that ties all of the other disparate acoustic and electro elements together. Bravo!
Intro: The Song can begin directly with the Acoustic Guitar part.  Or the intro can be more stonger.

Melody: After hearing the whole track I understand there are about 3-4 melodies being played through out. 
It would be good to make them in a Proper format. Like Melody 1 goes to 2 and then 3 as the final.
Some thing like how we make songs:
Verse (Melody 1)
Pre-chorus (melody 2)
Chorus  (Main DROP melody)
Verse (Melody 1)
Pre-chorus (melody 2)
Chorus  (Main DROP melody)-
Bridge (bridge melody breakdown)
Pre-chorus (melody 2)
Chorus  (Main DROP melody)-

MIXING: 
First of the track requires a better mix. Since this is an EDM track, it would be advisable to have the sounds based around the KICK.  Try to remove Low Frequency from most of the sounds (Bass part of unwated sounds). This will allow the Kick and Bass to breathe.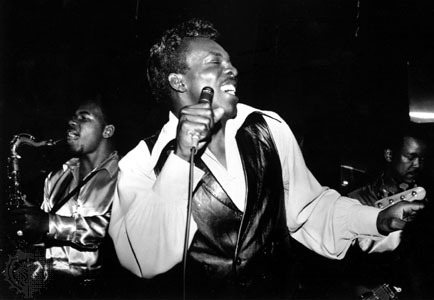 Great synth mix, although I'm not sure if I would say that it is semi-country...unless the country is Spain (Ibiza) :-) Very well-produced and I could see this being a popular track to sample and mix into a DJ set. Thanks for sharing and I will pass it forward to my followers. Nice work!
Strong movement and breaks timed in unexpected places. The better EDM/Club tracks carry that level of surprise for where the song will shift and change. This track does that fairly well. Could use a little more low end on production. So much high and mid-range tones leave me wanting to hear a more full, balanced sound.
Nice use of multiple instrument styles including the acoustic guitar, which is not as common in this music genre. The flute/horn parts sound cool too.