The Amber Herd
Title

...sounds like alternative music when it was still alternative... http://t.co/4bBDdnzxW2

Bio

The Amber Herd are a five piece alternative rock band from Nottingham and Chesterfield UK.

'Conventional' is not a word that applies to The Amber Herd. Formed in Nottingham in 2007 and consisting of members from all over the country that independently all converged on the East Midlands, drawing on influences from thrash metal to traditional folk whilst bringing life to the kind of vivid pictures and swirling soundscapes that LSD was designed for, The Amber Herd are anything but ordinary.

Headlining shows at major venues around The UK, BBC Radio Nottingham sessions, high profile support slots with the likes of CUD, Jesus Jones, Knifeworld, Delays, That Petrol Emotion, Ultrasound and many more; Festival appearances at Bearded Theory, Headstock, Glastonwick (by personal invitation of Attila the Stockbroker) and High Voltage Festival (having won a national competition to headline the acoustic stage) have led to the band being described in a variety of media as "Nottingham's best kept secret?", "an intriguing band with an eye for drama and melody" and "Mind blowing!".

Whilst always a formidable live proposition, the band have not eschewed the studio having released two double A side singles (the second of which, 'Thursday', was voted Notts Live radio's number one song of 2010 in their annual top 50 run down), a five track EP (closing song 'Magnolia' memorably featuring on Channel 4's Hollyoaks in the UK) and now the band's debut album 'Our Only Eden' – a 55 minute concept album in the non-dirty sense of the word that promises to take the listener to another dimension.

We are now about to Launch our New EP on July 22nd 2016 Called In Cascade.

The Amber Herd are:
Neil Beards: Vocals / Acoustic Guitar
Paul Wentworth: Electric Guitar / Vocals
Rob Fitzmaurice: Bass Guitar
Mark Lasbury: Drums
Ollie Powditch: Keyboards
 
 "It is difficult to believe this is the band's first full length release as it feels very accomplished and like a third or fourth album by a veteran group. I would need to hear it a few more times, but that is something I am willing to do for the pure musical and lyrical enjoyment. I expect we will all be hearing a lot more from these guys and I look forward to it" 
RedDom – Nottingham live magazine

"There isn't a single second in this album that could be taken out. Our Only Eden is a chilled out album perfect for the long summer nights. The Amber Herd are definitely ones to watch; don't be put off by their alternative approach, just sit back and relax because they've got it all under control"
Sian Hodkin – Derbyshire Times

With a powerful sound, and evoking lyrics The Amber Herd deliver a masterpiece with "Our Only Eden". 
Spaced Out Magazine

"'Nottingham city-based post-punk outfit The Amber Herd - and when we say "post punk", we mean like the master class of 1984 perfected so vehemently back in the day'"
Dom Gourlay - Drowned in Sound

Website

Expertise

Interests

Location

Nottingham
---
Recent Submissions
Delicate yet expansive psychedelic rock that recalls the early work of The Verve. I felt like towards the end there could have been a little more musical variation to keep the song pushing forward and keep interest levels high. But in terms of performance and production, this is great quality, albeit not something that personally gets me excited.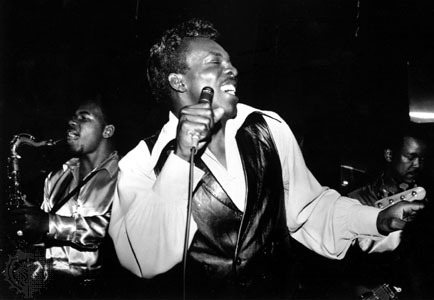 Nice track from The Amber Herd. I particularly like the Beach Boy-ish guitars at the 1 minute mark transitioning into a retro sounding vocal/guitar exchange that nicely takes the track to the next level. This is definitely a song that I could listen to multiple times. Good work and thanks for sharing. I will happily recommend to my followers. Please let me know when the track goes live on Spotify.
On "Hall Of Mirrors" by The Amber Herd, the group take their fans on a six-minute sonic saga through time and space, channeling ambient sounds and reverb laden guitar melodies. Vocally, things are equally dreamy and trance-like sounding like early Bowie broadcasting deep from outer space. As the song moves along, the tempo picks up considerably, and the listener is thrust out of their dream-like state into reality, complete with a lock-tight rhythm section and an organ melody that sounds like The Band's Garth Hudson jumped in on the studio session. By the mid-section of the song, an instrumental breakdown finds the Amber Herd working through a chugging palm-muted power chord workout while vocal samples rest gracefully atop this full-blown sonic assault. Finally, the last minute of "Hall of Mirrors" takes the listener roaring to the exit, completing the journey promised in the song title. The most remarkable thing about "Hall of Mirrors" is that at six minutes, it never once feels like the song overstays its welcome, and never once falls into the trap of musical boredom.