S.T.R.A.P
Title

Rapper

Bio

S.T.R.A.P is a Ugandan rapper based out of Wichita, Kansas; his Ugandan background greatly contributes to the versatile and unique style depicted through his self-expressive hip hop. He is heavily influenced by east coast 90's boom bap sound, but still delivers his cadence with new age feel. Additionally, he incorporates his African heritage into many facets of his music.

Website

Interests

Location

Wichita, Kansas
---
Recent Submissions
Thanks so much for your submission. Good song and good story overall. Just really only have one suggestion regarding this song. I think in my opinion the instrumentation/music/production here just goes a little too long without any dynamic range. Not to say that it's monotonous, because it's not that for sure, but it does seem to go on without any alterations in melody or tempo. Just a little too repetitive. I think this song would really be helped by having some derivation in musical accompaniment to go along with the verses and choruses of the song. Good song otherwise! Thanks!
Thank you for reaching out and submitting first and foremost. 

Starting out the mix on the track itself sounds good. Nice space between all of the instruments and the low end hits hard. The melody is basic but catchy and the arrangement on the beat keeps things pushing along. I definitely hear more of an underground vibe/sound on your end as far as the performance goes. I liked your delivery and you have a memorable tone of voice as well. I'm just not sure where this record fits into what is currently happening in hip hop though. The visual itself felt more like a drink commercial especially in the first verse than a hip hop music video. For me it's all in the shots that you get though and then how everything is manipulated in post to determine what makes a great video and how an idea is brought to life. I think you had the right idea, but the execution just wasn't there visually. The 2nd location felt more "music video-ish" to me though. I think you could find a way to marry what you do with something that also appeals more universally/commercially, but I'm not sure what your overall goal is with your music yet so just a suggestion.  I hope my feedback helps man thanks!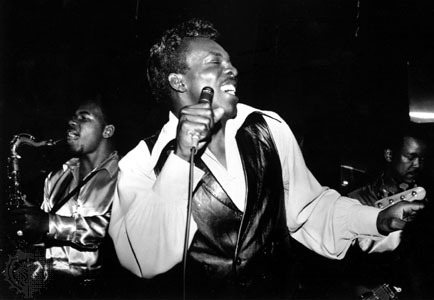 Love this refreshing tune. Sipping water stay replenished the goal of the summer!! A great reminder for everyone. Thanks for sharing!
S.T.R.A.P. thank you first and foremost for reaching out and submitting to me.

Starting out the mix on the record sounds solid. Good space between the elements within the mix and your vox are in a good place as well. I really liked the production/track. It reminded me of Hi Tek's production and brought me back to the good days of hip hop. Performance-wise I thought you brought a great energy and charisma to the record and it was nice to hear about more than women, jewelry, clubs and violence. I don't know how this record fits into the current hip hop landscape, but I'm sure there are listeners out there that appreciate a positive message and vibe. I think you could have some success within licensing for TV/Film with this. 

Thank you.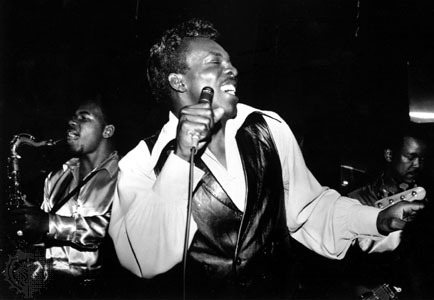 Solid rhymes from S.T.R.A.P. and great visuals. I really like this track. Thanks for sharing and happy to spread the word.
To begin with, the track is a memorable and driving music bed to your lyrical delivery. Love the interplay between the track intervals and clever wordplay. Added this one to my personal playlist.
Thanks first and foremost for reaching out and submitting.

To start out the mix on the track itself sounds solid. The track has a dark/street vibe to it which I like and the visual is nicely done. I like the overall idea with the priest and the nuns. I wasn't blown away by the visual's story/concept overall, but it was solid enough to get the point across. As far as your performance goes I thought you had a slick delivery and your tone was solid. Lyrically I wasn't really amped about anything, but it's nice to hear someone actually rapping on a record other than mumbling. I would put your sound in more of an underground/hip hop status though just because of where commercial hip hop is now from a marketing standpoint. I do think there is room for your sound, but on the indie side of things more. My advice is just to keep putting out quality content and the right record/song will grab your fans who can help take you to the next level. Also a good place to start would be in TV/Film synchs landing placements with Music Supervisor's. 
S.T.R.A.P, great to hear from you again, and thank you for the submission. Great energy, your vocal performance is a match for this production, which really knocks. Given your energy throughout the song, I think it would have been more powerful to have someone else handle the hook. You go so hard throughout the verses, which means there's less 'oomph' in the hook (hope that makes sense). The mix sounds good, the video is well done. Overall, really solid. This sound/direction is fitting both for your vocal approach but also your actual vocal.
Nice mix of sounds and visuals. I love the closing mantra "Have a little faith in yourself."  Sonically pleasing and I can see you bringing added value as a featured voice as well.

I'm in Wichita Kansas from time to time for The Hype Magazine...we should connect for a #LiveSession segment.
We don't feature much rap/hip-hop/spoken word on our playlists, but the music is wonderfully produced and powerful.  The opening 3 minutes of the video are quite disturbing, the rage and oppression come through clearly, but because of that we wouldn't be likely to view it repeatedly.  Love the indigo coloring of it though.  And very much like the rest of the video for the music, the message, and the images, that part could stand alone as a track/video,  are you releasing it separately as track or vicdeo?  We appreciate your artistic creation here, both in craft and art.  Let us know your plans, we might be able to feature the music on a playlist (from 3 minute on) if you're releasing it and if you have a clean version.  Thanks very much for your submission, good luck with your music!
This is beautifully shot and I dig the track though the storyline for the video is a bit hard to follow as the 2 segments are so drastically different from one another (I'm sure that's the point though). Regardless, it's nice to see an artsy hip-hop video like this and the talent on display here is undeniable. I would suggest including links to check out more music in your Fluence description along with a more detailed bio and perhaps a brief synopsis or quote about this video. If you're going to be consistently releasing new material you should consider hiring a publicist to help you get the word out. Best of luck!
Starting out the mix on the track/s both sound solid. The first track had a dope gritty vibe to it and the underground hip hop influence was definitely evident here. Your performance was powerful and believable as well. Lyrically the composition told a story that was easy to follow and interesting to listen to. I really liked the visual overall and the idea to have the captures rapping made it that more interesting. As far as the 2nd track/video I liked the positive vibe on the track/record and once again you tell a story of how to live a positive life while being around the right people to do so. The visuals with your son were great and I enjoyed watching you two interact. These stories of real life tend not to be told these days so that was refreshing in it's own right. I think you're very talented and I can tell you put a lot of thought and work into your craft. Email me at clutchanr@gmail.com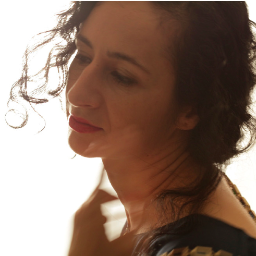 Beautiful - such a great production, wonderful creative ideas executed with precision and elegance. Love this! I'm sharing it with the team at The Hype Magazine and Stashed.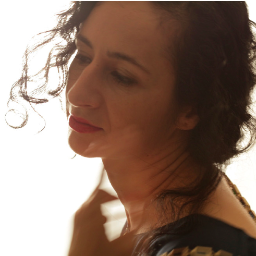 Mad skills. The rapper is amazing, the production is great, the video concept and the video production are stellar. 

Question - is the Red Bull product placement your way of sucking up to them for future support, or have they put money into this? Because it seems a little heavy-handed, and comes across as a way you're trying to garner their future blessing rather than anything a brand would actually do themselves. If it's possible to re-cut existing footage I would want to keep the words 'Red Bull' on the digital register, but remove the can held in the same hand as the video monitor that's carried out of the store. It seems a little heavy handed, and distracts from the artist imho.

Which is a shame, because overall, this is fantastic.
First off thank you for reaching out and submitting. 

Starting out the mix on the record sounds solid. Good space between all of the elements, the low end hits hard, samples/synths are in a good place and the arrangement on the track keeps things moving along. The track itself has a demanding strength to it with the horn samples and the hard hitting sub. As far as your performance goes you definitely show plenty of charisma and you attack each bar. I do feel like lyrically you have some great ideas, but nothing is really blowing me away overall. The punchlines aren't really there for me, but this does seem to be more of a story telling piece. I like the fact that you're not rapping about what 99% of other rappers are right now so that's a plus. As far as the visual goes it was well put together. I like the concept and the visual of the TV being carried around by different people with you rapping. The editing is smooth and the overall shots are great. 

Love the brass samples! Gives it a very old-school noire kinda sound but still sounds very modern. Great beat. Really nice flow here. It sounds both aggressive and thoughtful at the same time. 

It's awesome to have a great video like this as an asset. I'd recommend trying to get a publicist on board to get an outlet to premiere this as blogs are more likely to premiere a video than a track alone. I'd also get small snippets of the video made by the director so that you can use them to tease the video on social media. If they can work in some text like "Coming Soon" or have the release date, that'd be even better.

Love what you're doing here and hope you can continue to do it! Best of luck and thanks for sharing your work with me.
Really creative / unique music video and a good song to go with it. Nice work. I would suggest including a short bio about the artist with your Fluence description and any info about your upcoming or current release there as well. Also, the description of your music video should include a link to buy the song along with links to find out more about the artist. If you're promoting a new album, you should consider hiring a publicist to help you with getting this video placed on websites and seen by influencers, writers, media, etc. I tried googling your name to find more info about the artist but couldn't find much so make sure you've got a presence on all social media, an official website, etc. so people can easily find you.