leslie sgro
Title

My Name

Bio

file:///C:/Users/Sgro/Downloads/Chel1Sheet%20(5).pdf

Website

Expertise
---
Recent Submissions
Chel thank you for reaching out and submitting first and foremost. 

Starting out the mix on the record sounds pretty solid, but with this just being a snippet I really can't get a full idea of the mix. I"m guessing some more drums and a bassline/808 were going to drop in. I did like what I heard vocally and lyrically and melodically it was moving along nicely. This sounds like a radio record (From what I was able to listen to). I'm sorry I don't have much to go off of for now, but again so far so good!
I'd echo my same thoughts for the last song I heard by Chel: This sounds like it should and could be on the radio and it had me and my girlfriend both singing along by the end. You should definitely include a short bio and links about the artist in your Fluence submission and include the artist's name in the YouTube Title for the track for easy searchability. A proper music video could definitely give this song some more visibility. You should consider talking to a talented, experienced radio promo company too for the radio side of things. 
We like the vocals but the pop style isn't quite our taste right now.   Very SIA like sound in some of the vocals though!  Every thing in this is good - composition, production, arrangement, performance, hit potential - but somehow it doesn't quite speak to us to play again.  This style of pop track has a supersaturated market and this tune doesn't quite stand out for us.  Thanks so much for your submission, hope that's helpful, good luck with your music.
Hi Chel,

Thanks for your submission!

This is great! Anthemic pop......Very empowering...I think girls all around the country could rally behind this...And it's very timely...

Overall it's well produced...I'd maybe add a few more electronic sounds to make the song come alive a little more...Make it a little richer...Add a few effects, here and there...maybe a synth sound?

I love how your vocals are recorded, for the most part...but I think they could come up a little closer and louder especially in the chorus...I think overall you can do some more effects to make it all pop a little harder......Your voice is perfect for this...

One thing that could use a little "umph" is the chorus that comes in at 0:53...The build up to that part is great and I really wanted a powerful, climactic resolution, and it feels like something is missing...Maybe it needs another sound or two to carry it forward...or the keys need to come in a little louder...Or maybe the piano notes are a little too low for this section...It's not moving it up...something is grounding it when it should be moving it forward and adding steam...

But overall...really good job...You have the perfect pop voice...I think with a good music video, this song could go places.

This is a good song choice, as it is catchy and bubbly and fun, but I would need to hear something that shows off your vocal range a bit more to give a proper review. The production could use a bit of polish, but the beat is strong and the hook is right. I think you obviously have some talent and I would love to know more about you and where you are at in your career. What sort of team have you built so far and where have you performed? What have you accomplished already and what are your goals for this year? If I were your manager, I would have you performing as often as possible to hone your craft and I would put together an EP with a few songs that show off your vocal range and musical taste to send out to A&Rs. All killer, no filler - nobody listens to an album from an artist they have never heard from. Are you performing at SXSW this year? Any other industry events? I am happy to help in any way I can. Feel free to holler with questions any time. Best of luck. Cheers. 
This sounds like it should and could be on the radio and it had me and my girlfriend both singing along by the end. You should definitely include a short bio and links about the artist in your Fluence submission and include the artist's name in the YouTube Title for the track for easy searchability. A proper music video could definitely give this song some more visibility. You should consider talking to a talented, experienced radio promo company too for the radio side of things. 
Hi Chel,
Thanks so much for your submission.

This is a solid pop tune....It reminds me of early Kesha...I think this should do really well on the pop/dance circuit..
It's not the right fit for my radio show or in my DJ sets since we are super indie and I tend to gravitate more towards house music...and not so much towards EDM pop.

But I can totally hear this on a big sound system inside an LA/Vegas club. 

Another good pop song.
Structure is good, hook strong.
I've looked at the blogs and the YouTube and can't see anything listed under Chel.
Nothing on Hype Machine for instance.  
I can see the Facebook likes are going up (I think) which I hope is real
But I would look at prioritizing blogs and targetting more profile but in a way that gets the music out there more
Also be careful on the videos as you still need to get their level up more.  At the moment it is still lower quality than it is needs to be.
Think about the video content - it's not at the level of a "did you see that video" and you need to have that to push it out there.
You also need to work the native videos on Facebook a lot and invest there.
Aim to work the socials, instagram, snapchat and get the native fan base up.
Get the mailing list levels up so you can sell direct.
The tunes are good but you have to get them out there in front of people.
It's also good to know the first track wasn't a one off.
 
I like the song and the message--and the video works well in conveying that message. You might be able to tap into something with this.

To my ears/eyes, this is more of a CHR/pop song than anything else. Your next step should be to get this posted to as many female-focussed blogs as possible. There's also a decent possibility that an advertiser concern about things like body image and conceptions of beauty (think Dove) might want to license this for a campaign.

Bottom line? A strong song. Now you have to work on getting it marketed and making the video go viral. 
Fun, catchy, positive song with a great message and refreshing tone. I would suggest hiring a publicist if you haven't yet to get your music seen by even more people, critics, etc. You should also add your name to the title of the song on YouTube so that it's easier for people to come across and appears when it's embedded on other sites. It should look something like CHEL - "Feelin' Good" (Official Music Video). Obviously you're doing something right as 15k views in a week is quite impressive but hire the right team and try and take things to the next level. Best of luck!
Hey Chel,

Thank you so much for your submission!

This is really fantastic...Such a feel-good song! What many of us are so needing to hear right now...
This would go really well in a playlist alongside https://www.youtube.com/watch?v=YDu93pdyBDE

It is really well produced...Your voice sounds amazing...Super catchy...Has all the elements necessary to be a pop hit...I really wish you the best of luck with it.

I would love an MP3...Although this is not the right fit for my radio show (because KCRW is more on the indie tip) it can be worked into a live DJ set for a kid's party...or sweet 16...or something similar....

My only wish would be to see more diversity in your dancers, and also a little more stylized music video? Just a bit... ;) But other than that, this is amazing.

Thanks for sharing!
A fun, boisterous and rambunctious pop song about the terrible desperation of those who 'fall in love in five minutes'. I loved it, though it's not my sort of usual genre. A catchy tune, with engaging and humorous lyrics, all carried so well by a strong, vivacious, voluptuous and altogether sexy lead singer. Well done!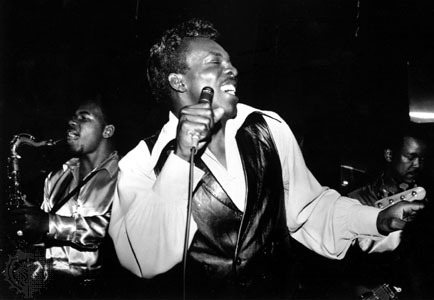 I love this track! It sounds like a hit!! Well-produced, great video, fantastic mix, solid vocals and superb production and instrumentation..all that you can ask for in a track! I'm excited to hear more from Chel! I will absolutely share this with my followers and on future playlists! Great work!! Thanks for sharing!
This is a great catchy song.  I really like it.  It has all the makings of a post breakup anthem.   I would love to play it on the station.  
Hey Chel,
This is good.
Proper pop song, very USA radio.  Very radio friendly for other territories.
There might be a few little production tweeks to give it even more peak and trough and maybe increase the volume of the chorus by 1db just to make it stand out even more.
As for plans moving forward, I wish there was an easy thing to suggest!
On the videos I would probably try and push the quality levels up a little more because you have got to compete with the majors.
But you're obviously pushing to the Gay community which is a good look I think
This song also works for the Katy Perry crowd and really she should be a role model and you know how many times she was turned down before she was signed.  Or indeed Kelly Clarkson.  And I mean role model as in how they worked it not musically (unless you want to follow that too)
But chase the blogs for Hype Machine and look at remixes on the single too to see if you can move it into different markets.
Interesting how the video has 25,000 views and you only have 400 Twitter followers, 180 subscribers, etc.  
Facebook isn't working btw - and you should look at pushing advertising campaigns via Facebook as it works and is very organic (short 30 sec - 1 min video uploaded onto Facebook.  No YouTube links!)
Is the follow up ready to go?
You need to keep momentum up so the next one needs to be ready in 6 weeks and you need to bare in mind OnAirOnSale too (track released then worked)
That's about it.
Would be interested to see how this goes so keep me in the loop
Thanks!
Tim



So great. Thank you for sending this to me. I don't typically seek out pop rock like this. I really dug this song though because it's a simple riff and has a fun time telling a story about life with its everyday social hangups. I like the lesson to not take it all so seriously since you'll end up falling in love in 5 minutes. I'm going to recommend you to a few folks.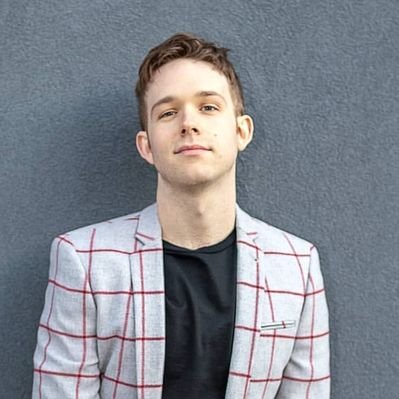 This song was a lot of fun, and I definitely hear the potential. It sounds a little bit amateurish, but I think that might have only been the production values, or maybe the mastering/engineering. The melody and the hooks were on-point. Good job!
Good melody, multiple hooks. I like the gang vocals, too. Reminds me of Ting Tings mated with MIA (a good thing, by the way.) 

I'd consider a secondary mix with a fatter rhythm section to give radio programmers a choice between the original (which is fine, by the way) and something even more rhythmic.

And since we're talking about radio, into which format do you see this fitting? The song is interesting in that it could fit into alternative (at least before it turns harder again), CHR and Hot AC. The choice should be made based upon the artist's short- and long-term image goals. How do you want to be perceived? As a pop start? An alt-rock kid? A more mature adult-oriented singer?  This is where marketing strategy comes in. If you're working independently, you'll need to hire a radio plugger, too.

It's good that you have a video, too. If you don't exist on YouTube, you don't exist. What other social media strategies do you have ready?

Nice stuff. Now comes the hard part.
Great song, with an incredible chorus that sears into your memory, nice work! I enjoyed the video as well as it had good pacing, was cute and kept the listener engaged. It seems the video is doing pretty well already with over 20k views and that you have a great team in place working with you. You should definitely release more music videos for other singles from the album and make sure you have a publicist if you don't already. Best of luck, I think there's a lot of potential here. 
I am looking forward to hitting the play button, but first, the bio...

Why special thanks to a restaurant? I WANT TO KNOW! 😜 But seriously, I kinda do.

More importantly, I don't think people care who produced or engineered the recordings. That's just filler.

We want to know what the music sounds like, what your story is, and what inspires you. I get none of that.

A "unique style of pop music blending infectious pop lyrics with a broad spectrum of musical genres, creating a style uniquely (twice with unique - we get it!!) her own" says exactly nothing. It's pop - got it. Who does it sound like? Can you narrow it down a little bit?

Or at the very least, what does THIS SONG sound like? Why did you write it? What's it about? WHY should I click the play button?

Alright, enough of my little rant, but I hope it motivates you!

Great start to the video! That donkey head (ass head?) will grab anyone's attention in the first two seconds.

I'm thinking Lorde? I'm not super up on my pop music, but it's in that general ballpark. The stripped down beat reminds me of John Mellencamp. Ha!

Love the energy, the production, the performance! It just reiterates what I was getting on about before - your bio really sells you short.

Okay, don't ride motorcycles. That's just dangerous. What message are you sending? 😜

I'd be happy to share this! Thanks for sharing it with me Chel. Hope you don't mind my stream-of-consciousness review.

A couple suggestions for future Fluence submissions:

1. Include the lyrics so we can follow along (I understood them just fine, but wasn't always focused on them)

2. Include a short, catchy description of the song or act that's easy to copy/paste for social media sharing. That way we don't have to strain our brain coming up with something clever, and you get to choose how you're presented to the world.


Hey Chel,
Thank you so much for your submission...
This is a really great pop song! It has all the right ingredients to make it really big. It's really well produced, your voice is powerful, it has a great hook, beat.....Really all of it is on point...The video is super fun too...
It's not the track that my station could get behind as it is super poppy, so we are not exactly your target audience, but I can really see you in playlists alongside Icona Pop's "I don't Care" or Taylor Swift's "Blank Space"...

You're really talented and I believe you have a bright future ahead of you...

Good luck!!