Anubis
Title

Within the infinite between two souls, let's journey together, from our house to a state of trance. We will wander where we will, and dance the night away.

Website
---
Recent Submissions
Like this! Very cinematic and plenty to enjoy. I appreciated the changes of pace and the various production textures. Loads of interesting influences. Are you UK-based? It'd certainly be worth reaching out to your local BBC Introducing presenters and see if they've got room for this track in the coming weeks. Stations like Amazing Radio, Soho Radio, NTS and Hoxton Radio would also be worth targeting for some further exposure. Good luck with it all.
I like the fluttery chopped up piano bits! The mix is well-balanced and the arrangement is moves along at a perfect pace. Just when it starts to feel repetitive, it changes.

The 2:00 section might be a little unbalanced. I'd like more bass and less of the main delayed synth. Still, I love the way it goes from narrow to wide. Really interesting soundstage, and great dynamics!

You could probably get away with calling this synthwave! I suggest you submit to my friend's playlist:

https://www.submithub.com/blog/oneiri-station

Yeah, this keeps developing nicely and even the wind-down doesn't get old. Great work!

I'm happy to share it. Hope it gets you a few well-deserved spins!

Brian.
Very well done and this could be a fit for instrumental study/focus/chill  and house/club playlists.  It is a bit repetitive within our personal taste and doesn't quite resonant enough for us to add to playlists unfortunately.  
The symbol in your name can make it challenging to find your profile on the streaming platforms, and when calling out to play your music through the voice assistants.  I finally did find you on Spotify, but could not search for your name, searched for the name of the track to find you, fyi.  Highly recommend linking your socials on Spotify's Artist Profile page through Spotify for Artists, and adding a bio and photos.
Hope this is helpful, thanks for your submission, good luck with your music!

Nice. This is the kind of material I like to have on when I'm deep in writing mode. 

I'm going to assume that you know all about DJ pools and everything to do with distributing club music, so we won't go there. But what are you doing on a social media level? Have you considered maybe getting someone to use your music for a TikTok video? Another option would be to make friends with a few music supervisors. There are definitely sync opportunities.

Let me share this with my network. That's good for about 100,000 people.
Awesome cosmic journey that transports the listener into another dimension. This is exactly how I like my electronic music and I knew I would enjoy it based on the artwork. Nice work, lots of layers and shifts in mood to keep the listener interested. 

In terms of promotion, I would start by suggesting that you include a short bio and links to hear more music / your social media in your Fluence submission so people can find out more about you. This is your elevator pitch in front of the right people so you want to make it as easy as possible for listeners to get the full picture and find more of your music if they're interested.

If you're not already, be sure to use all of the available and FREE artist tools across the DSPs like Spotify for Artists, Apple Music for Artists, Amazon Music for Artists and Bandcamp's artist platform as these will provide great insight into your fanbase, how your music is performing and allow you to optimize your profiles and pitch for inclusion on playlists in certain instances.

If you're looking for more promotion and building a fanbase you should consider hiring a publicist or a marketing firm that you feel you can trust and is a fan of your music to help with the release of your next single and/or album to help you get visibility on blogs, playlisting, etc. If you're not already on a label, consider trying to get signed to one as they can help you with the promo and playlist pitching. Lastly, I would suggest making music videos or visual content for any of your focus singles, ideally the more shareable the better. This song would go great with some psychedelic imagery for example. 

Best of luck!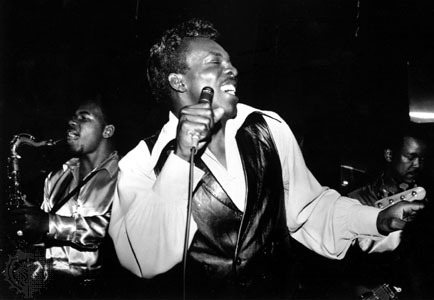 Love the driving techno beat and the layered rhythms. The track is well-produced and engagingly compelling throughout (even though almost six minutes long). Thanks for sharing and I'm excited to hear more from this artist in the future!
Interesting. Reminds me a bit of Giorgio Moroder's "The Chase" from the Midnight Express soundtrack from 1977 (tremendously updated, of course.)

What are your hopes for these tracks? The EDM world is awfully finicky and the turnover of new material is insane. Here's what I would suggest.

1. Get a plugger to get this material onto Spotify's (and Apple's and Google's and everyone else's) chillout/dance playlists. The hope is that you'll get discovered by an influential playlister who will spread the world. At the very least, you should create a playlist with your best stuff.

2. Social media is going to be essential. You need some kind of strategy to make sure that this gets in the ears of the right people.  Once you find some fans, feed them all the information you can.

3. Is it in the budget to create some kind of visuals for YouTube? That's still the biggest source of music discovery.

4. Maybe it's also time to make friends with music supervisors. This kind of material is often in demand for soundtracks for everyone from movies to corporate videos. Check out www.musicgateway.com for an idea of what I'm talking about.

I'll give this some attention through my social media links. That will be good for about 100,000 people.
At last, the long-awaited closer! I've been wondering how it would end. 😁
 
Really liking the flavor of this! The kick and snare hit hard, and provide a solid foundation, but it's not overly rough or heavy. It feels like this could've been released in the early 90s. Back then we would have called it IDM.

Beautiful breakdown with a shimmery echoing piano, which you reintroduce later. The piece continues to drive forward without ever becoming aggressive or boring. Well done!

I'm happy to share this with my followers on Twitter! Thanks for sharing it with me. 👍🏻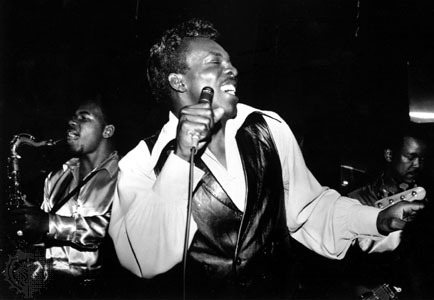 Love the electronic vibe mixed in with the background elements (rain showers, etc.). Also really like the way the song builds in momentum and changes course at various points through the track. Also like the vocal portion. All in all, a really nice job on a sublime track. Thanks for sharing.
The trilogy is an interesting concept! I wish there were biographical 

That piano part is super impressive — sampled? Love it regardless.

I know you only asked for promotional help, but I hear lots of issues with the mix. The bass has too much sub, that hats too loud until 2:43, where the hats are WAY too loud. And the sampled voice and big kick hit sit so far above the mix, it really throws off the sense of scale.

Pro mastering would go a long way. Take that with a grain of salt, as I'm a mastering engineer. But this doesn't have the thickness or punch I expect from the genre.

Next time, try to include a short, catchy description of the song or act that's easy to copy/paste for social media sharing. That way we don't have to strain our brain coming up with something clever, and you get to choose how you're presented to the world.

I will go ahead and share it! It's borderline with the mix issues, but very appropriate for my audience. Thanks for sharing it with me, and I look forward to the last track!
Very cool song, artwork and concept at play here, nice work. I would suggest including a bio and link to more music in your Fluence description so that people can easily find more of your music instead of having to click the soundcloud link and seek it out. Anyway, I like your overall aesthetic and think you're on to something here so keep churning out singles, maybe accompany one with a music video or two and consider hiring a publicist for your next release to get the word out there even further. If you're not signed you should definitely approach some labels about doing some vinyl or cassette releases to start and build a buzz. 
I had to compose fugues in college, and this isn't a fugue! It's certainly more enjoyable to listen to though. 😬

The hats at 1:07 seem crazy loud over here. They're super washy too, most likely because of SoundCloud's crappy encoding. My ears are relieved when they cut out at 2:04.

Oh no, they're baaaacccckkkkk! Seeing as they effectively make the rest of the mix impossible to focus on, I'd scale them back as much as 12 dB!

I can hear there's so much cool stuff going on underneath. That deep rich bass. The lovely brass. The twinkly arpeggios. Really a cool groove! But those hats just decimate it. The bongos (congas?) might be a touch loud too.

I'm wanting more kick/snare/bass. When the fundamentals are lost, so is the groove. Not that you need to turn those up - they're plenty audible when the hats aren't smothering them.

Despite my reservations with the mix, I really love the track, and would be happy to share it with my following on Twitter. Thanks for sharing it with me!
Nice electronic sound. Intro is nice. Overall, I think it has a good direction. The drum beat sounds, in my opinion, a little too up front, and a little too bright. I would switch that up. I like the crescendo effects used throughout. It gives depth. Good work.