Robert Kemp
Title

Songwriter https://t.co/QTSfSBU7nO https://t.co/MR0G5FoekQ

Location

Los Angeles, CA
---
Recent Submissions
A lovely song, the guitar and vocals work well together, still feeling full and satisfying to listen to. 

Enjoyable harmonies later in the song too. 

Overall a pretty, sad, floating acoustic song, happy to share with my twitter community.
Warmly
Nate
Hi Mike,
Thank you so much for your submission...

This is gorgeous...I love the simplicity of it...The mood that the guitar and vox create...

The intro chords are lovely...The layered vox sound great...I would maybe add just a bit more delay so that they feel even more washed-out and so they linger longer after each line.

I'm curious to see what the rest of the album sounds like...This is definitely my kind of wonderful...

Definitely sharing...Would love an MP3!



Hey Mike...nice song.  There's not too much I could add as far as feedback.  But you have drums (ride and a hh?) on the track but I'm curious why there isn't a kick or maybe a snar?  It might help drive the song a little more or delineate the sections.  Thanks for the submission though...feel free to keep them coming as we do occasionally find new songs we love her to post to BitCandy.  Tx...Benjamin. 
Thought this was excellent. Stripped back and straightforward without ever being mundane, a great melody, and interesting lyrics. It seems to conjure up something that's more than the sum of its parts, which is very promising. 
I'm really enjoying the joyous and slightly drugged-out (in a good way) central hook here, the wordless croons fitting well in-between the soulful and charismatic verses, led by simple-enough swaying guitars but a very strong melodic presence that reminds me tonally of Liam Gallagher and Gaz Coombes. The track has a timeless feel, partly due to a style driven by a predictably comfortable instrumental arsenal and a structure that plays it safe, but wisely so - as the hook/verse hybrid is strong enough to repeat several times. It does give me '90s nostalgia, one of my favorite periods for rock, so that's great as well -- very nice track. I'll be posting on OS in the near future. Also feel free to send me an email at mike@obscuresound.com if you and Mike are interested in help with the PR outreach; I can send my service's rate and success stories upon request. Thanks for the submission! -Mike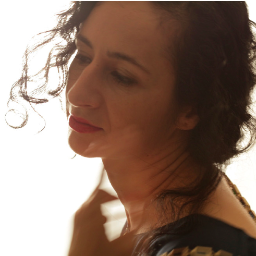 I'm a total sucker for this kind of psychedelic Los Angeles shoegaze sound.... and you've created a golden-spun song that's beautifully produced. 

Best bit for me are the vocal stacked harmonies in the chorus with the ride bed.

I guess I'd want a little more variation if I was producing it, I'd have thrown in a little detour, which I think may have thrown it into a more vintage / future crossover place.

But that's just me. And this is you. 

Thanks for sharing this, I'll keep it in mind for opportunities. One thing comes to mind, are you in touch with the Desert Stars Festival? I'd be happy to connect you with them, although it's very late in the booking. I know they'd LOVE your sound though, so if it's not too late, I'd be surprised if they didn't want to hear about you... 

Best,
Ysanne
On "Little Girls" by Mike Simmons, the listener is treated to two-and-a-half minutes of pure garage rock glory, slaying power chords and a kick-drum heavy rhythm section that demands ass shaking. Vocally taking a nod from Black Francis of Pixies fame, the closest modern day points of reference would have to be Canadian two-piece garage rockers PS I Love You. Rough around the edges and not trying to be too polished, Mike Simmons plays to his strengths by focusing on what he does best: kicking out the jams and cranking it up to 11. Easily the best rock song I've heard in 2016 so far.