Jeff Watson
Title

Every note is a moment.

Website

Location

Calgary, AB, Canada
---
Recent Submissions
Really good job with this! The only thing I might note is that there was something slightly off about the recording I think? I'm not an expert with things like that, but it didn't sound like the highest quality. Maybe invest in different equipment or try a different studio, just to see how it sounds? The song is great though!
The energy on this comes through with the first chord.  Hope you are out there touring and supporting this for college radio and small venues (couldn't find any info on that).  Straight high energy  rock and roll on this track, although I listened to the other Soundcloud tracks and they had more of an electronic ambient alt rock feel, this is definitely the 'hit'.  We run an artist development company that specializes in helping artists like yourself take it to the next step, let me know if you want to chat further about that.  Send a high quality mp3 to me at andrea@aspenbeat.com, put 'Fluence Submit - Artist Name - Track Title' in the subject line, and I'll include it on playlists and shows.    Thanks for your submission, good luck with it!
good song, good production value.  Very polished.  I will pass this along to hunnypot unlimited for any consideration.   


thank you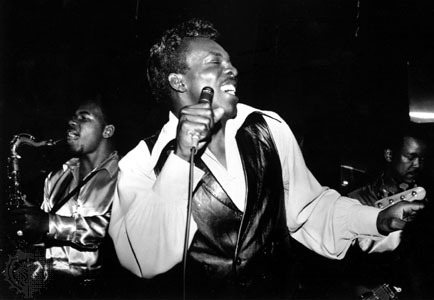 Hard driving rock and roll. The track really starts to grab you at the 30 second mark (I thought the opening guitars were a bit too bright...but the mix evened out once the song kicked in and the vocals took over). This track has a catchy chorus that really hooks you. It reminds me a bit of The Clash (which is a very good thing!). The track makes me want to catch the band live. Nice work on this song and I'll share with my followers and include on playlists. Thanks.
Great energy track.  The drum sounds quite good.  Vocals are great on the track.  Indie rock on steroid! Mastering sounds very good (Love Sterling Sound!!!).  Have you tried Music Placement on TV to help you with your marketing?
That's better. Got the whole thing this time.

Like I was saying before, I like this a lot. This would work in terms of the current zeitgeist of what alternative radio is playing.  Nice production, good hooks.

Some advice:

-You need something on YouTube, even if it's just a lyric video. YouTube is the biggest music discovery vehicle on the planet, so you need to be there.

-Find a radio plugger. Once you have product ready to sell, enlist a plugger to help you get this song placed on new release shows on alternative outlets and campus stations.

-What's the public image of the band? How are you planning to sell that image to the public?

-Always think about music supervisors. Could this be licensed to a movie or TV show?

I'll give this a push through my socials. Good luck!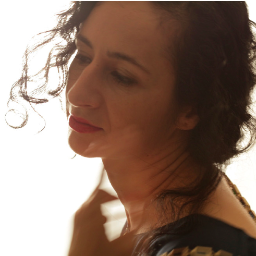 Hi Jeff,

It's a solid commercial track, extremely synch-friendly and radio-friendly. The mix is Irko, the chops are all there in terms of the writing and drive. 

I'm cautious about how I advise you to go from here, I take this job of feedback and advice very seriously, and I can hear the amount of work, money and commitment you've sunk into this, in true ex-military fashion.

The reason I'm cautious is nothing to do with the track - it's great, you have totally achieved your mission to make a heavy-rotation commercial track that people will dance all night to, and want to use for their brand partners and commercial breaks.

The thing I'm unsure of is why you're here - how to jump from unknown talent, to mainstream artist.

Commercial EDM / pop is the hardest genre of them all to go from 0 - 100... if you'd made a great jazz record, it would be easier to advise how to get from here to there. But this is a big anthemic track, but from an indie guy.

If I were you, I'd truly seek out some industry to be your team. In the same way you've put together a production and studio team. 

Identify and reach out to hand-selected, precision targeted industry folk for your team. 

A management company. A management company that has artists and producers you admire, and who are in the same genre as you. 

A publisher. 

A radio plugger.

A licensing company.

A publicist, a serious publicist.

A brand-music strategist.

Apologies if you know all of this, I'm sure you do, but I hope this message will help you crystalise your to-do list.

And enjoy the process, it's an exciting and pivotal time in your life, celebrate it!!!
Ysanne
I like this a lot. Familiar indie/alt-pop but with an interesting sonic twist. Nice work getting this far on your own, too. Social media can be a cool thing, can't it?

My suggestion is to get yourself a radio plugger to help get this track on speciality shows on alternative stations across the country.  And if you haven't already, start making friends with bloggers that specialize in breaking new music.  Let me share this on my social media channels, too.
Not my style but very well done, and has a place in the alt indie world.    How are you supporting the album release besides fluence, ie are you touring, performing?  I see you note you've worked hard on social media links, would have liked to have those links in this submission so could easily be reviewed.  I took a look at Facebook - 34,000 likes, wow, but only 1 or 2 people engaged for your posts, so that leads me to wonder why there's not lots of engagement.  More questions than answers for you!  Great job on it though, much to like here, thanks for your submission and good luck with your music!

"Feedback is an opinion, grounded in observations and experiences, which allows us to know what impressions we make on others".   From the book "Lean In" by Sheryl Sandberg, COO of Facebook