Useless Cities
Bio

London based indie shoegaze band

Website

Location

London
---
Recent Submissions
Love your band name. I'm not personally a huge shoegaze fan (on the fringes really), and this track is a bit too heavy vocally and theme-wise for my taste.  The track feels like it meanders a bit in composition for my taste as well, I don't feel like I have much to latch on to.  
I'm on Spotify looking at your profile and would highly recommend you fill out bio (more than just a line, for ex., info about how you came together, the individual band members, anything that tells us more about you), photos (love the photo on the track for example) and links to socials so that fans like me can find out more about you, as I'd like to do.  
Hope that's helpful!  Thanks for your submission, good luck with your music!
interesting dark vibe. brings back memories of some classic underground sounds of the 80's. 
The female vocal is a nice shift to grab attention as well.
I love the hazy nostalgia of this track - the forlorn intro has a measured precision to it though, and feels like it would make an impact on daytime Amazing Radio or evening 6Music. I feel that with the right London gigs to showcase them (given their recent portfolio of great songs), they can gain  locally  I'm thinking Old Blue Last, The Victoria, and maybe Camden Assembly? It'd also be worth getting on Benumu's radar if not already! Best promoters / bookers for upcoming bands out there at the mo.
Nice arrangement and vocal presentation. Very catchy and found myself singing along with the hook. Well done.
On "Follow" by up-and-comers Useless Cities, the indie-rock leaning band lay down four-minutes of Joy Division inspired despair, which ultimately constitute four minutes of serene aural beauty. Instrumentally sparse, the arrangement consists primarily of the standard bass/guitar/drums configuration, with a few strategically placed delicate piano melodies thrown in to great effect. While the song meanders and at times plods along in the first half, it isn't until the final two minutes of "Follow" that Useless Cities reveal the full extent of their powers. Nothing less than an explosive crescendo of noise and distortion anchored melodically by that very same delicate piano melody. Chaos and calm coexisting as if it could never have been any other way.
The bass and sparsely placed percussion, combined with the distant dual vocals, make for an interesting introduction that becomes nicely enhanced by the shimmering guitar around the one-minute mark. The additional piano and string-like tone 15-20 seconds later adds another nice dimension, culminating in a nice build-up before tracing back to the intro, this time with some more nice additions. The droning guitar that follows is a very nice touch, adding a post-punk vibe to the piano's neo-classical feel. Getting pleasant Interpol vibes in the instrumentation, while the vocal approach reminds me a bit of Swedish group Love Is All. Nice track here - to the point and done well. I intend to post it on OS in the future. Feel free to send me an email at mike@obscuresound.com if you're interested in help with PR as well; I can send my service's rate and success stories upon request. Thanks for the submission :) -Mike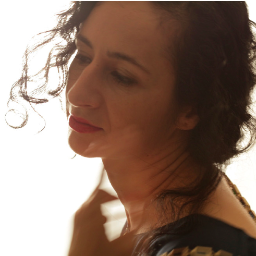 Nice keys. All sounds quite licensable for sync with the vocalisations and circular quality of the arrangement, and the nice build in the middle. Sounds like it was made with this in mind. But the bit that I really love is the lyrics-led passionate vocal around 2 minutes in. Keep working on this vibe, suggest you listen to MGMT Congratulations for a big dose of inspiration. Thanks for sending this, hope these ideas are useful and supportive to your work!